Ukraine grain exports targeted as Russia strikes port bordering NATO member Romania
Odesa, Ukraine - Russian drones on Wednesday damaged infrastructure at a Ukrainian port on the Danube, as Moscow targeted facilities vital for grain shipments from Ukraine following the collapse of an export agreement.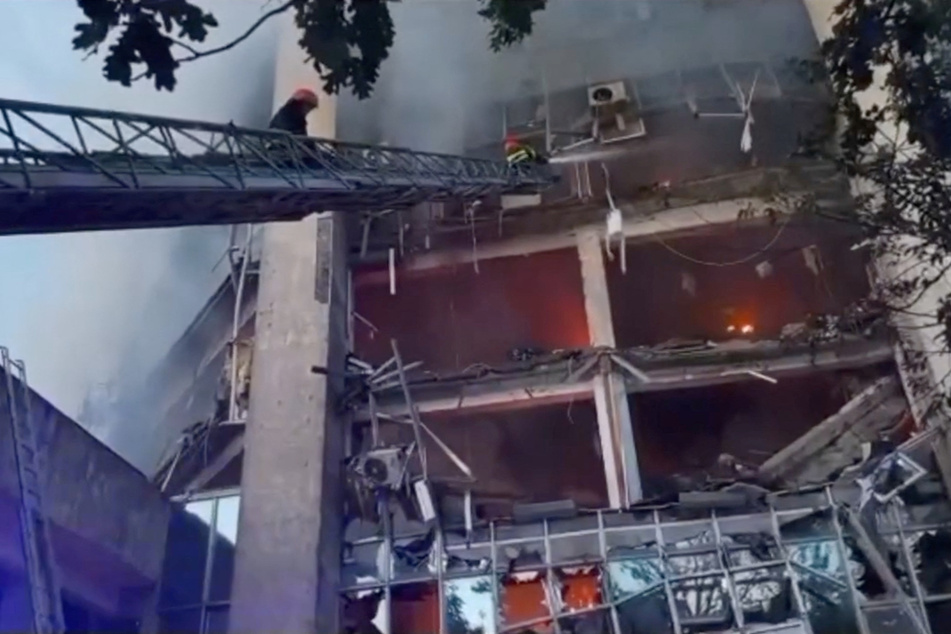 Kyiv was also targeted with drones from several directions in the latest wave of attacks aimed at Ukraine overnight, leaving several floors of a glass high tower block damaged.

"The enemy attacked port facilities and industrial infrastructure of the Danube," the Ukrainian general prosecutor's office said in a statement.
A grain elevator, silos and warehouses were damaged or destroyed, it said.
The prosecutor's office in the district of Izmail, where a key Danube river port is located, had opened a probe into the strike, the statement added.
There were no reports of casualties following the strike despite a blaze breaking out at port facilities, Odesa regional governor Oleg Kiper said.
Russia has been pounding the port city of Odesa and the surrounding region since Moscow withdrew from a grain deal last month that allowed Ukraine to continue exports via the Black Sea despite the war.
The deal had allowed around 33 million tonnes of grain to leave Ukrainian ports, easing fears of food shortages in vulnerable countries.
With the Black Sea route effectively blocked, the port at Izmail is now the main export route for Ukrainian agricultural products via neighboring Romania.
Kyiv comes under attack overnight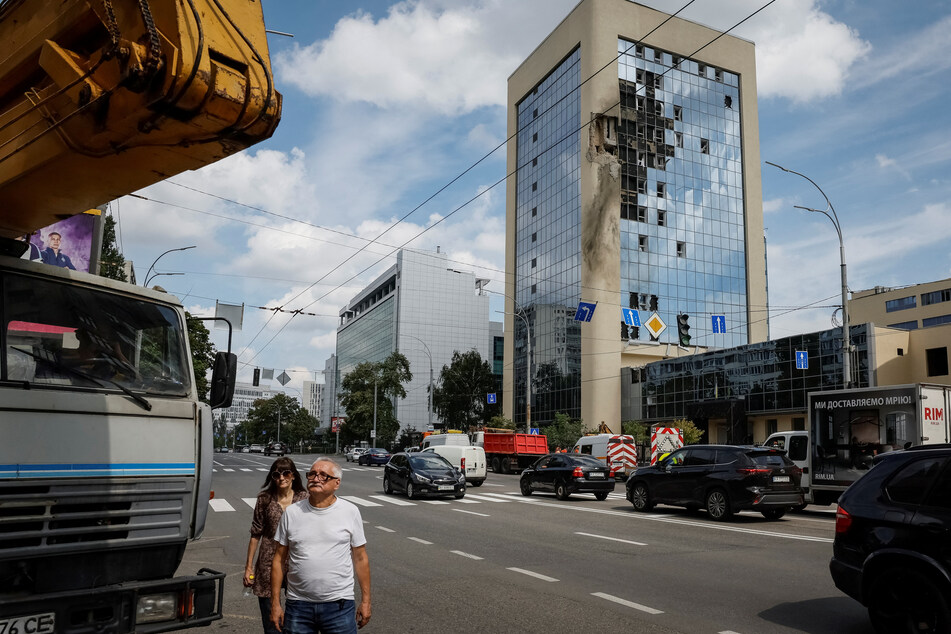 The formerly obscure port of Izmail, along with Reni further upstream, have become crucial to global food supplies.
But the transit routes are struggling to process all the arriving grain, causing massive bottlenecks, and have been targeted by Russian strikes.
The army said it had repelled Iranian-made Shahed-136 drones launched from the Sea of Azov that were aimed at the Odesa region.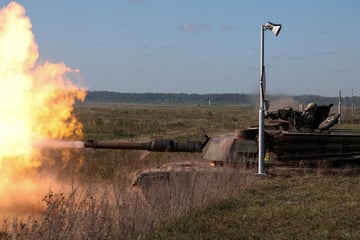 "Air defense forces worked nonstop for almost three hours," the Operational Command South wrote on Telegram.
Last week, Kyiv said it lacked the means to defend itself against strikes on grain infrastructure carried out by Russia, which is blocking "virtually all" Ukrainian ports, according to an army spokeswoman.
"The Russians tried again to attack civilians, our ports, elevators," the head of Ukraine's presidential office, Andriy Yermak, said Wednesday on Telegram, adding that Ukraine needed "more air defense".
Meanwhile, in Kyiv, more than 10 Russian drones were downed during an overnight attack on the capital, the city's military administration said.
Kyiv's Mayor Vitali Klitschko had said earlier that the attack on the capital had damaged several districts, including the busy Solomyansky, which hosts an international airport.
Klitschko said no one was killed or wounded in the attack.
Cover photo: via REUTERS