Ukraine war: Family and baby killed in Russian shelling attack
Shyroka Balka, Ukraine – Seven people including a baby girl, her 12-year-old brother, and their parents were killed on Sunday by Russian shelling in southern Ukraine, officials said.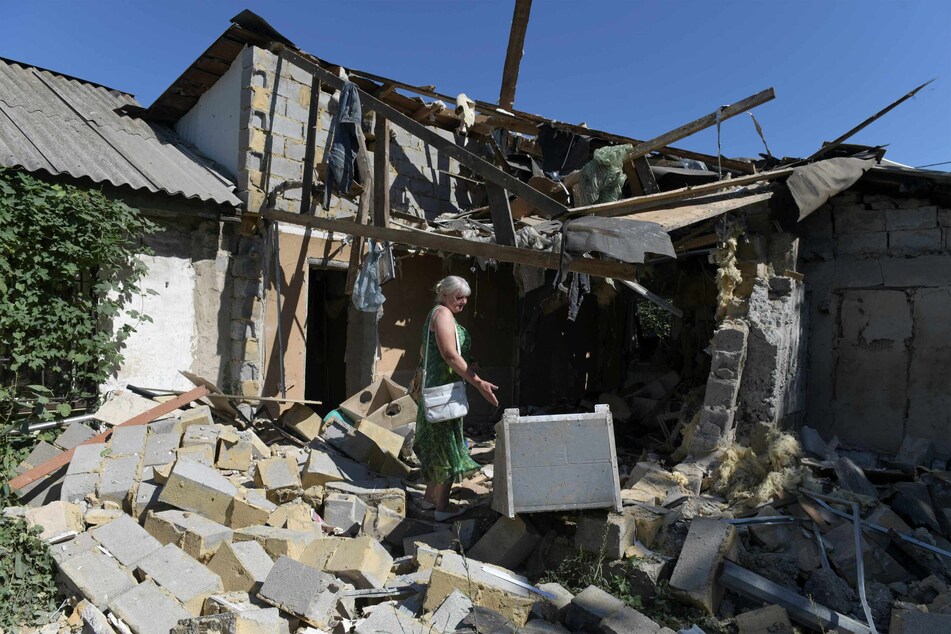 The three adults and two children were killed in the village of Shyroka Balka, Interior Minister Igor Klymenko said on messaging app Telegram, releasing pictures showing the aftermath of the shelling attack.
One photo showed a column of black smoke rising above a house.
"A husband, wife and their 23-day-old daughter were killed by enemy artillery fire," Klymenko wrote.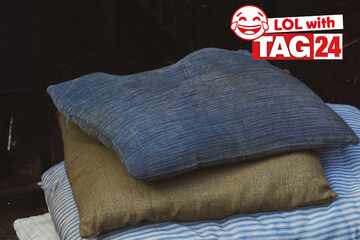 The couple's 12-year-old son was hospitalized in critical condition and later died, Klymenko said in a separate statement.
In the neighboring village of Stanislav, two men aged 57 and 71 were killed, officials said, adding that a woman was wounded.
"Terrorists must be stopped. They must be stopped by force," said Klymenko.
Ukraine President Volodymyr Zelenskyy echoed a similar sentiment on Twitter on Sunday: "Protection from terror requires the destruction of terrorists. And it gives a guarantee that the Russian evil state will never again be able to bring evil to Ukraine. Never again."
Kherson was one of four regions in Ukraine that Russian President Vladimir Putin claimed to have annexed last year.
Late last year, Russian troops withdrew from the city of Kherson, but Moscow has continued to target settlements in the region. It is still within the range of their artillery.

How many children have been killed in the Ukraine war?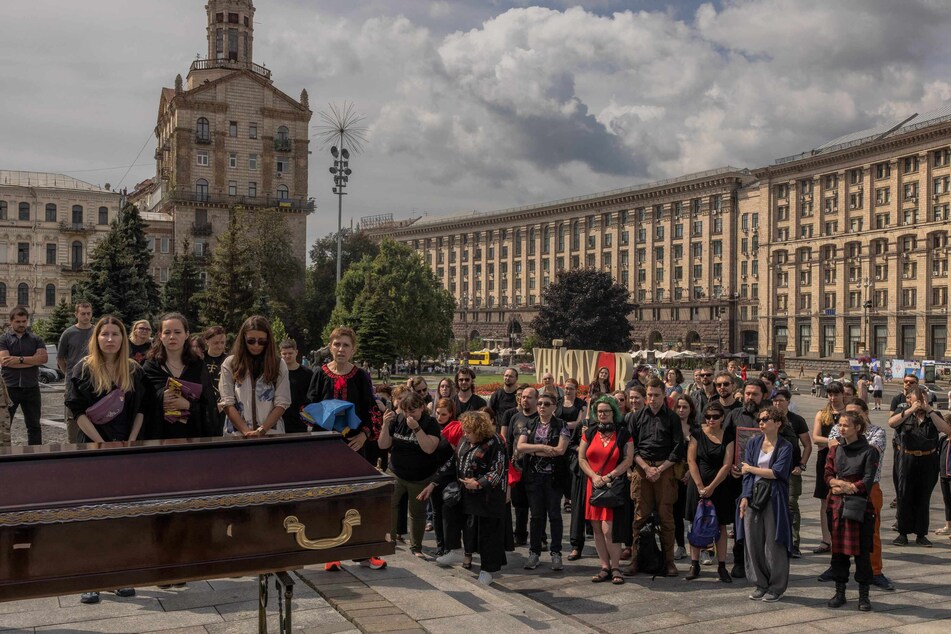 At least 500 children have been killed so far in the Russian invasion of Ukraine, launched by Moscow more than 17 months ago, Ukrainian prosecutors said on Sunday.
Another 1,100 children suffered injuries of varying degrees, the prosecutor's office in Kyiv said, adding that the actual number is likely to be higher as the authorities continue to investigate casualties in the war zone and in areas liberated by Ukraine, as well as in regions occupied by Russian troops.
The number of children killed and injured was highest in the eastern regions of Donetsk and Kharkiv near the frontline, followed by the capital region of Kyiv and Kherson in southern Ukraine.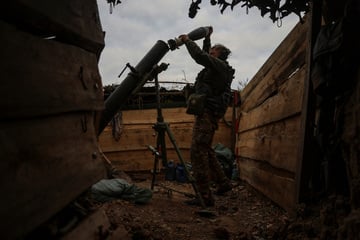 Russia said its air defenses shot down two missiles on Saturday, following reports of explosions at the Kerch Bridge between the Russian mainland and the Black Sea peninsula of Crimea, which is occupied by Russia. During the night, Russian forces repelled a Ukrainian drone attack over Crimea, according to Moscow's Defense Ministry.
Across the border in Russia, meanwhile, the military on Sunday said it has shot down a total of four drones over the south-western regions of Kursk and Belgorod bordering Ukraine.
There was no damage or casualties, the Defense Ministry in Moscow said without providing further details. The information could not be independently verified. Three of the drones were intercepted over the Belgorod region, one of them overnight, according to the ministry.
In recent weeks, Russia has repeatedly reported what it says are Ukrainian combat drones causing damage as far as in the capital Moscow.
Cover photo: AFP