Ukraine war: Heavy fighting continues as Russia reacts to Biden's Putin remarks
Kyiv, Ukraine - Ukrainian President Volodymyr Zelensky again called for Poland to send combat jets and tanks to help in the fight against Russia's invasion, which entered its 32nd day on Sunday.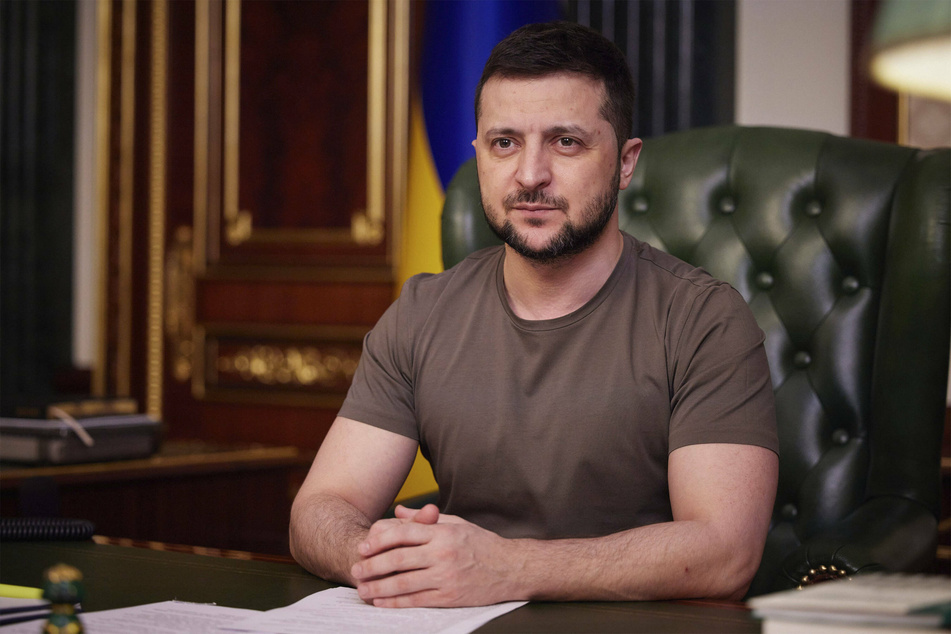 In a video conference with his Polish counterpart Andrzej Duda, Zelensky warned that if the Ukrainian armed forces were not supplied with fighter jets and tanks, the Russian military could later pose a threat to neighboring NATO countries.

If Ukraine's partners did not help Kiev this way, "then there is a high risk that the Russian army will pose a missile threat not only to the territories of our neighbors – Poland, Slovakia, Hungary, Romania, and the Baltic States – but also a direct general military threat," Zelensky said late Saturday, according to the Ukrainian president's official website.
A Polish plan to send fighter jets to Ukraine via a US base in Germany appears to have been dropped after US objections, despite Ukrainian pleas. There is concern from Washington that such a measure could lead to a direct confrontation between NATO forces and the Russian military.
Relations between the two countries, already at their lowest point in a long time, took another plunge after President Joe Biden's speech on Saturday, during which he said Putin could not "remain in power." As Biden's words ricocheted around the world and the Kremlin reacted with outrage, the White House attempted to clarify that the president's remarks were not a direct call for Putin's overthrow.
"The president's point was that Putin cannot be allowed to exercise power over his neighbors or the region," the official said. "He was not discussing Putin's power in Russia, or regime change."
In the same speech, Biden called Putin a "butcher," a "war criminal," and a "murderous dictator."
He promised to continue supporting Ukraine as the US duly approved a further $100 million in funding on Saturday. The latest tranche is earmarked to boost border security and for investment in the police force, the US State Department said, bringing the total pledged by Washington to help rebuild Ukraine to just under $16 billion.
Fighting continues in ravaged cities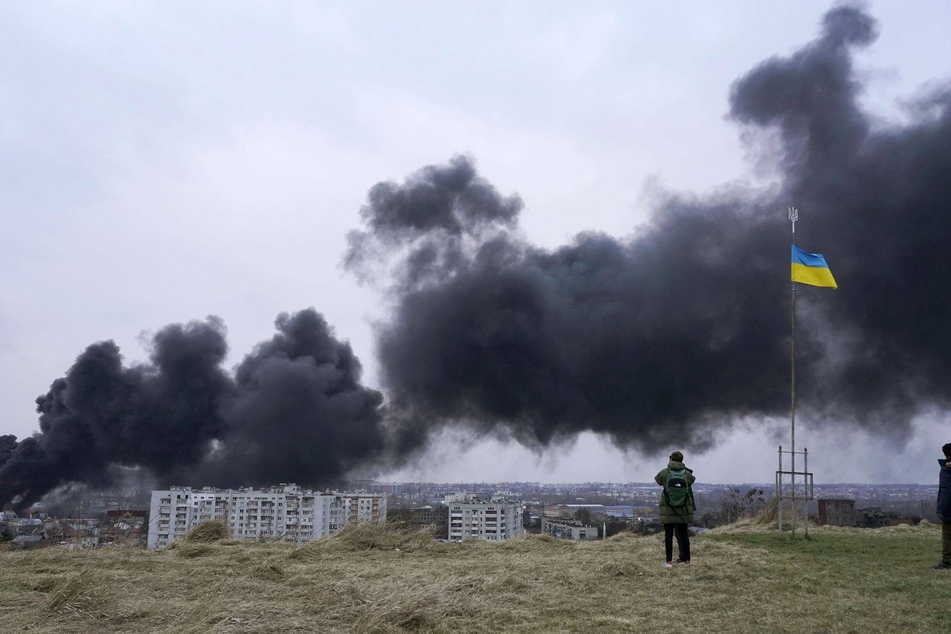 Meanwhile, fierce clashes continued over the contested port city of Mariupol on Saturday, while Russian forces also attacked western Ukraine's largest city, Lviv.
The Russian army shelled civilian and military targets in Mariupol from the air and with artillery, the Ukrainian General Staff said in a report, while Russian ground forces attempted to advance into the city center.
Chechen leader Ramzan Kadyrov, who is fighting alongside Russian forces, posted videos apparently showing his fighters deployed in the battle for Mariupol as well.
Mariupol Mayor Vadym Boichenko has charged that Russia is trying to eliminate the Ukrainian port city.
In an interview with the Ukrainian news agency UNIAN, he accused the Russian military of taking "ruthless action against" all residents of the now heavily damaged city, including ethnic Russians.
"They weren't commissioned to protect anyone," Boichenko said. "Their task is simply to erase the city from the face of the earth, including its inhabitants."
In northern Ukraine, Russian troops have all but destroyed the city of Chernihiv, according to its mayor. "The city is completely devastated," Vladyslav Atroshenko said, adding that some 200 people had been killed.
The city, located near Ukraine's border with Russia and Belarus, now has just half of its usual 285,000 inhabitants, he said.
Current conditions in the city were catastrophic, Atroshenko said, with the city lacking power. It was also impossible to establish escape corridors since Russian forces destroyed a bridge leading towards Kiev, he said, vowing nonetheless that the city would fight on.
Cover photo: IMAGO / Kyodo News