Ukraine war: Russia "likely" to have committed war crimes as more horrors are discovered
Kyiv, Ukraine - An independent commission said in findings released in Vienna on Wednesday that Russian troops have likely committed crimes against humanity since the start of the invasion of Ukraine on February 24.
The report by three lawyers from Austria, Switzerland, and the Czech Republic was commissioned by the 45 member states of the Organization for Security and Co-operation in Europe (OSCE).

"Targeted killing, enforced disappearance or abductions of civilians, including journalists and local officials, are likely to meet this qualification," they said in the report.
"Any single violent act of this type, committed as part of such an attack and with the knowledge of it, would then constitute a crime against humanity," they said.
According to the report, Russian units at least clearly violated their duties to protect civilians. Otherwise, the casualty figures would have been far lower, and far fewer homes, hospitals and schools would have been destroyed, it said.
With evidence of war crimes mounting, the European Council said Wednesday that EU officials would help Ukraine investigate and prosecute atrocities.
The European Union Advisory Mission Ukraine (EUAM Ukraine) will provide investigators with training and strategic advice to hold those responsible accountable, as well as assist the International Criminal Court (ICC) and other EU member states in their investigation.
Biden repeats genocide claim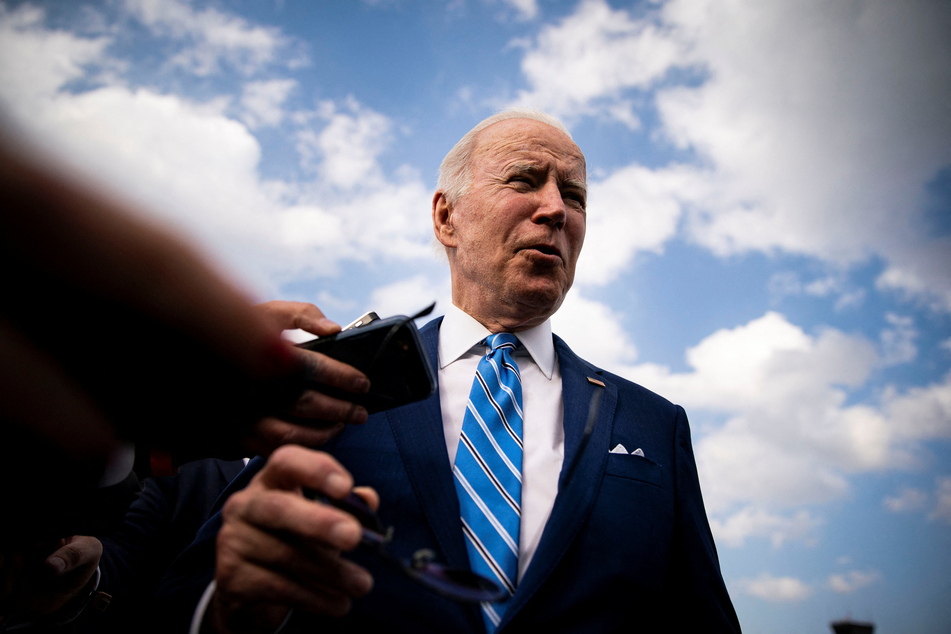 Russia has denied claims of atrocities, referring to some of the evidence as "fake" and "staged."
The Kremlin weighed in on the debate again on Wednesday, with spokesperson Dmitry Peskov categorically rejecting recent statements from US President Joe Biden that a genocide was being carried out.
"We consider attempts to twist the situation in this way unacceptable," Peskov said, according to the Interfax news agency. "Even more, as we have already said, it is hardly acceptable for the president of the United States of America."
Biden on Tuesday accused Russian President Vladimir Putin of genocide in the face of atrocities in Ukraine. "Yes, I called it genocide. It has become clearer and clearer that Putin is just trying to wipe out the idea of even being – being able to be – Ukrainian," Biden said.
A week and a half ago, pictures of the bodies of hundreds of civilians in the Ukrainian town of Bucha on the outskirts of Kiev caused horror around the world.
On Wednesday, new atrocities were uncovered, with a local official in the north-eastern Sumy region saying that more than 100 bodies have been found after the withdrawal of Russian troops.
"Unfortunately, this number is increasing every day, because bodies are being found with their hands tied, with marks of torture, with shots to the head – these are terrible things," the governor of the region, Dmytro Shyvytskyy, told journalists on Wednesday.
There have also been deaths in Russia's ranks, with another official saying that the bodies of more than 1,500 Russian soldiers had been recovered in the south-eastern Ukrainian city of Dnipro.
US to beef up military aid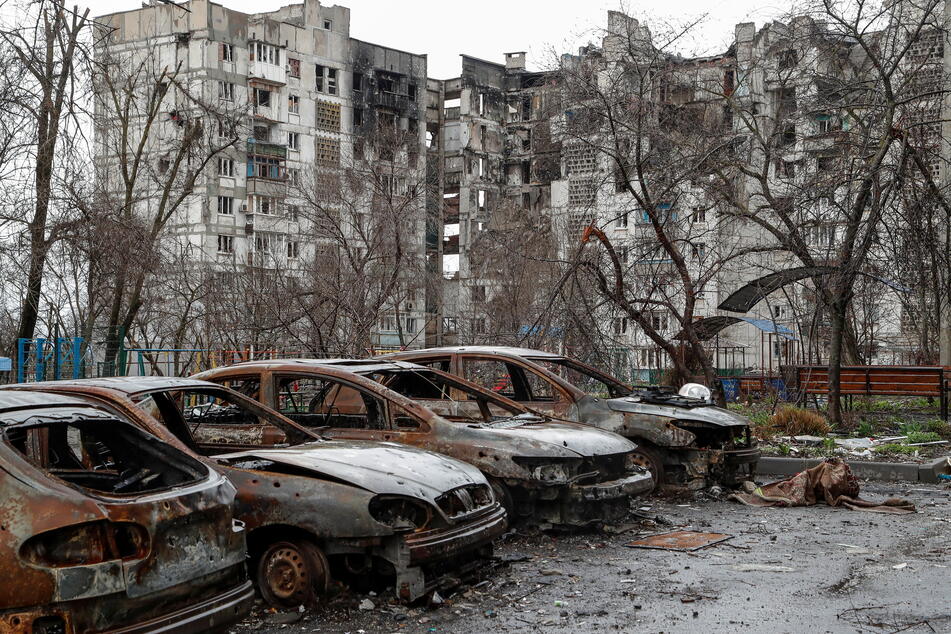 On the ground, Russia continued to bombard the port city of Mariupol, with attacks also targeting the city's port and the Azovstal steelworks where soldiers are holding out, according to Ukrainian sources.
Residents of Mariupol have been under siege for weeks, mostly without water, food or power. Citizens are still holding out despite the destruction of many buildings, and many are hiding from the shelling in cellars and shelters, Deputy Mayor Serhiy Orlov told German broadcaster ARD.
While a new Russian offensive is expected on Luhansk and Donetsk in the near future, heavy rain is hindering the deployment, according to Ukrainian sources.
The US will send around $800 million in military aid to Ukraine to war off the offensive in the east, including artillery, armored vehicles and helicopters.
"The Ukrainian military has used the weapons we are providing to devastating effect," Biden said after talks with Zelensky.
"As Russia prepares to intensify its attack in the Donbass region, the United States will continue to provide Ukraine with the capabilities to defend itself," he added.
In response to US sanctions, Russia imposed an entry ban on 398 members of the US House of Representatives on Wednesday. In addition, 87 Canadian senators were also placed on the list.
Cover photo: REUTERS