Zelensky blasts Olympics over "blood-stained" decision on Russian athletes
Kyiv, Ukraine - Ukrainian President Volodymyr Zelensky has once again called on the International Olympic Committee (IOC) headed by Thomas Bach not to allow Russia to compete at Summer and Winter Games.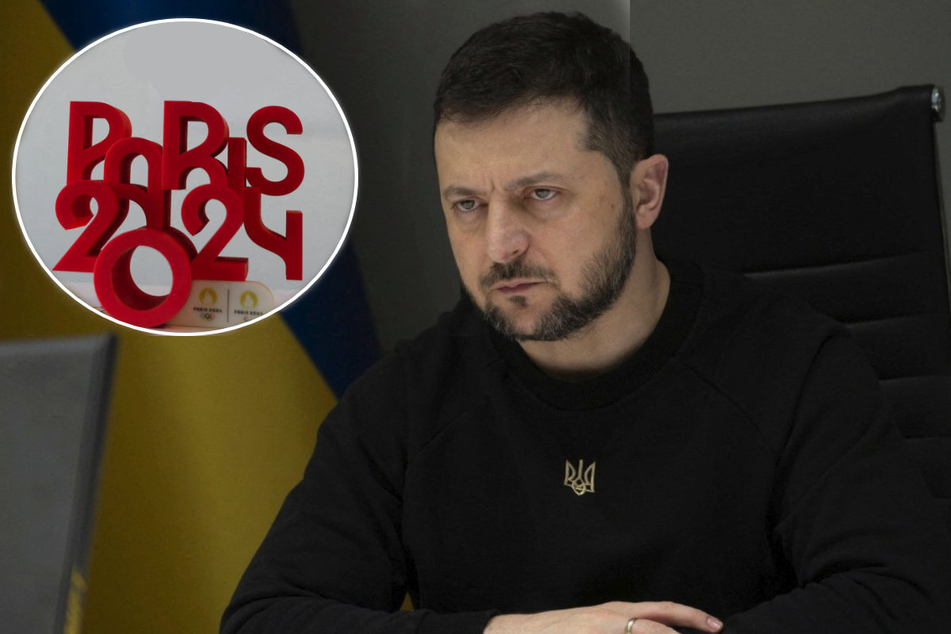 "It is obvious that any neutral flag of Russian athletes is stained by blood," said the president on social media.

Despite the invasion of Ukraine, the IOC leadership recently announced its intention to open up opportunities for athletes from Russia and Belarus to participate under a neutral flag.
That is already the case in sports such as tennis, where Belarusian Aryna Sabalenka won the Australian Open on Saturday.
Bach said that a "huge majority" want to see athletes from the two countries also at the Olympics.
But Zelensky posted a series of photos of Ukraine's sports facilities destroyed by the war on his Telegram channel. Some of the photos show fencers competing amid the ruins of the war – a pointed message to Bach's own sports career as a former professional fencer.
Ukraine's sports minister had previously threatened a boycott of the 2024 Games in Paris over the IOC's stance.
Zelensky invites IOC boss to Bachmut to see "neutrality doesn't exist"
In his video released late on Friday, Zelensky repeatedly called on Bach not to allow the "terrorist state of Russia" to participate in the Summer Olympic Games in Paris next year.
He expressed his disappointment at Bach and accused the IOC of hypocrisy.
"There is no such thing as neutrality when a war like this is going on. And we know how often tyrannies try to use sports for their ideological interests," said Zelensky.
"Russia must stop aggression and terror, and only after that it will be possible to talk about Russian participation in the context of the Olympic movement," said the Ukrainian leader, adding that the principles of the Olympics and those of war were "fundamentally opposed to each other."
Zelensky invited "Bach to Bachmut" to see the destruction in the embattled city in eastern Ukraine, "so that he could see with his own eyes that neutrality does not exist."
"Russian strikes took the lives of hundreds of Ukrainian men and women who could have brought their talents to world sports," he said.
Bach, who is German, had announced that Russian and Belarusian athletes will be allowed to compete under a neutral flag if they respect the Olympic Charter and existing sanctions concerning the Ukraine war, as well as ending years of doping scandals.
Cover photo: Collage: REUTERS & via REUTERS