Apes love making themselves dizzy, and the reason may have fascinating implications!
London, UK - Researchers have discovered that great apes deliberately spin around in order to make themselves dizzy.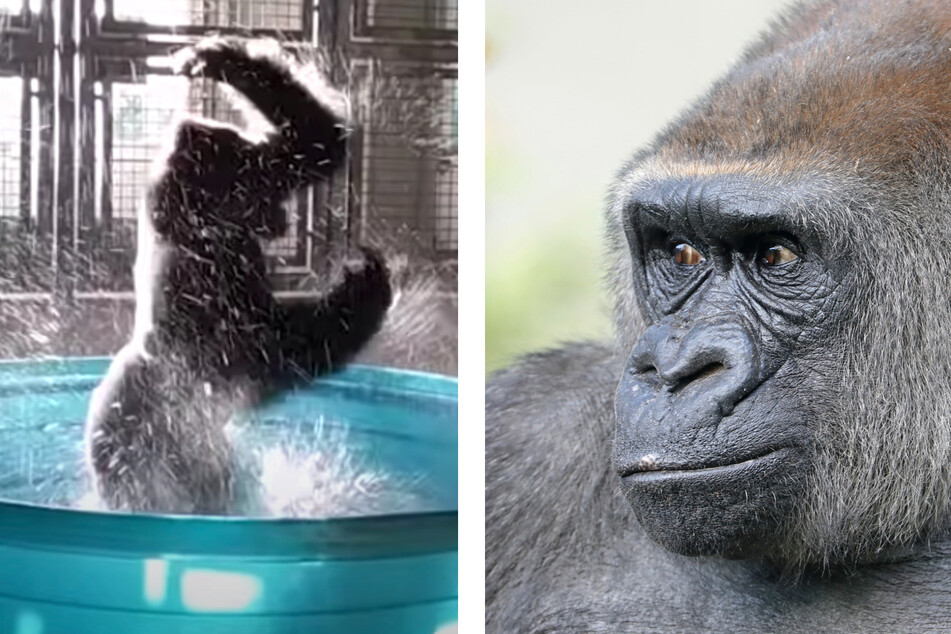 The scientists think these findings could provide clues as to how humans evolved the desire to seek altered mental states and actively manipulate their mood and perception of reality.
The study, from the University of Warwick and the University of Birmingham in the United Kingdom, analyzed online videos in which great apes, like gorillas, chimpanzees, bonobos, and orangutans spin around and found these animals deliberately make themselves dizzy.
Dr. Adriano Lameira, an associate professor of psychology who co-led the study, said in a press release: "Every culture has found a way of evading reality through dedicated and special rituals, practices, or ceremonies. This human trait of seeking altered states is so universal, historically and culturally, that it raises the intriguing possibility that this is something that has been potentially inherited from our evolutionary ancestors."
"If this was indeed the case," he added, "it would carry huge consequences on how we think about modern human cognition capacities and emotional needs."
Great ape spinning in a pool inspired the study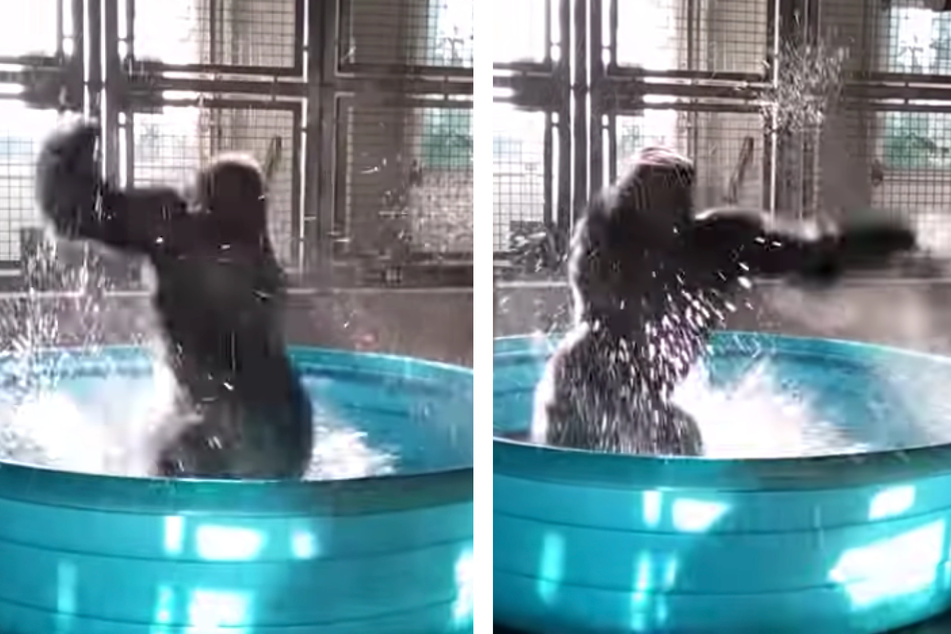 The team's interest in primate spinning and dizziness was piqued by a viral video of a male gorilla spinning in a pool, shared by the Dallas Zoo in 2018. They found more videos of gorillas, chimpanzees, bonobos, and orangutans all spinning.
They analyzed forty videos and found the primates spun around 5.5 times on average per spinning episode. The ape's average speed was 1.5 revolutions per second and on average, the animals did this three times.
The researchers compared the ape's spinning speeds to humans and found the animals can spin as fast as professional human dancers and circus artists while holding onto a rope. The primates move and spin much like dervish dancers, who whirl round and round at ceremonies in order to achieve a spiritual trance.
"Spinning alters our state of consciousness," Dr. Adriano Lameira added. "If all great apes seek dizziness, then our ancestors are also highly likely to have done so."
He continued, "We asked ourselves what role these behaviors play when it comes to the origins of the human mind. The apes were doing this purposefully, almost as if they were dancing – a known mechanism in humans that universally facilitates mood regulation, social bonding and heightens the senses and is based on rotation movements. The parallel between what the apes were doing and what humans do was beyond coincidental."
Per this new study, which is published in the journal Primates, if great apes seek dizziness or to alter their reality, our human ancestors probably did the same. Would you care for a spin?
Cover photo: collage: screenshot/ YouTube/ Dallas Zoo & 123rf/ anolis01