Cat becomes permanently "grumpy" after losing front teeth
Washington DC - This cat may have lost her front teeth, but she's gained quite an adorable - yet permanently "grumpy" - look!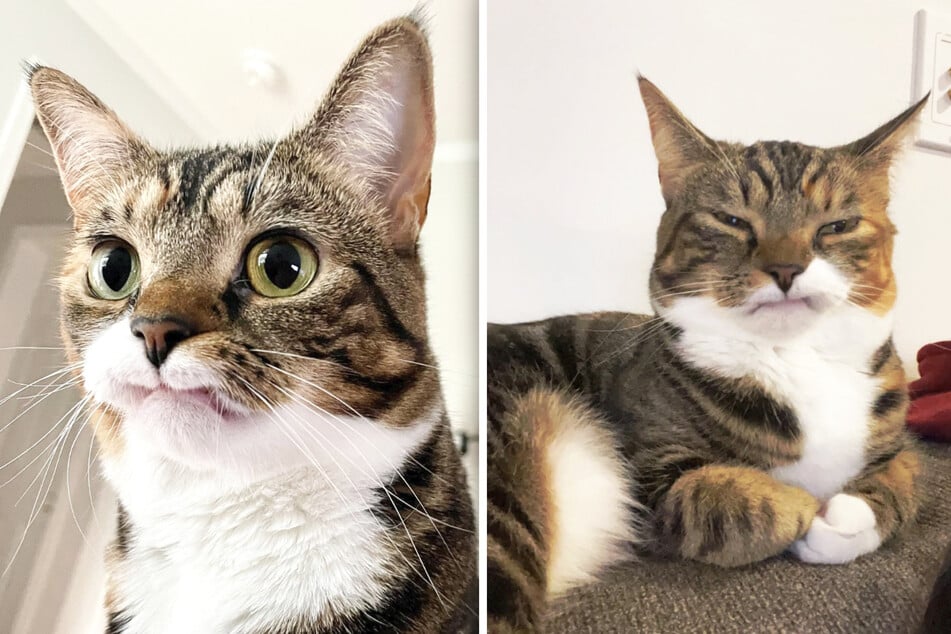 As Newsweek reports, Precious was made famous thanks to the sister of her owner, Mary Kate.
On Reddit, her sister shared a photo of Precious with the caption, "My sister's cat lost her top canine teeth and this is her permanent face now."
Shortly after, the post received more than 47,000 positive votes and nearly 800 delighted comments, but most importantly, fans demanded more photos and videos of the kitty.
So, Mary Kate began posting hilarious snaps of Precious and her trademark smile on Instagram.
Speaking with Newsweek, Mary Kate revealed how the cat's pout came to be. "She knocked her teeth out playing. She likes to run around and slide into walls and furniture," the owner explained.
Mary Kate assured readers that Precious is not affected by the injury, saying, "Losing her teeth has not impacted her life one bit. The vet said if it didn't impact her life, then she is fine without them and said nothing else was wrong."

Precious the cat is unfazed by her missing teeth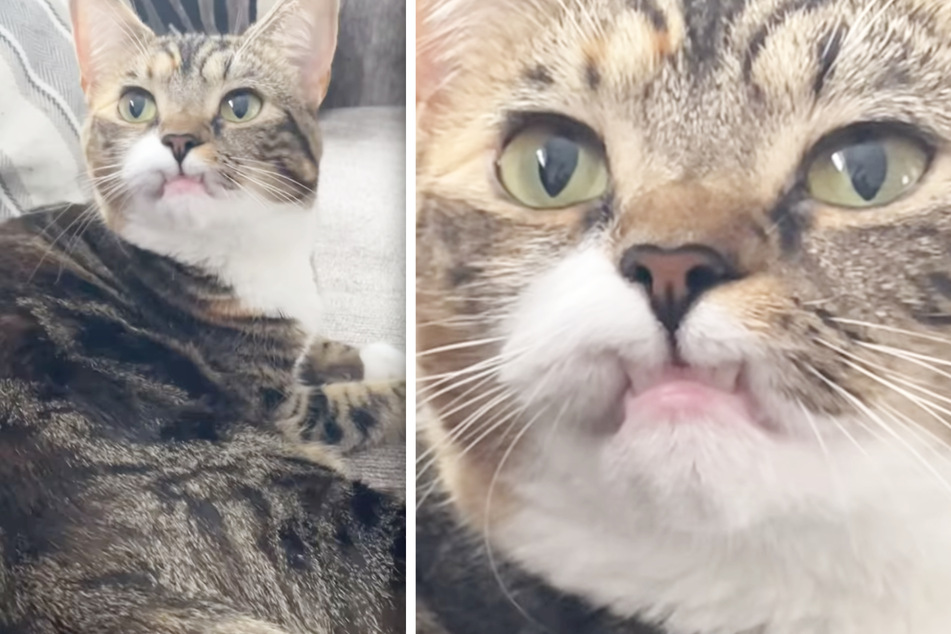 Cats usually have 30 teeth: 12 incisors between the four canines and ten molars. This set of teeth is used by feline carnivores to:
grab and hold their prey
kill prey with a well-aimed bite
crush the meat
crush the bones
However, Precious is a pure house cat, so she only hunts toy prey.
So, her remaining teeth as more than enough to help her eat her cat food.
Although her upper lip now sometimes gets caught on her lower canines, Precious is otherwise not slowed down and is as playful as ever!
Cover photo: Collage: Screenshot/Instagram/precious.the.meow