Baby's cuddle session with dog goes viral on Instagram
Swindon, UK - A little girl plus a big dog equals a huge viral hit! The adorable relationship between Olivia and her four-legged BFF made waves on Instagram.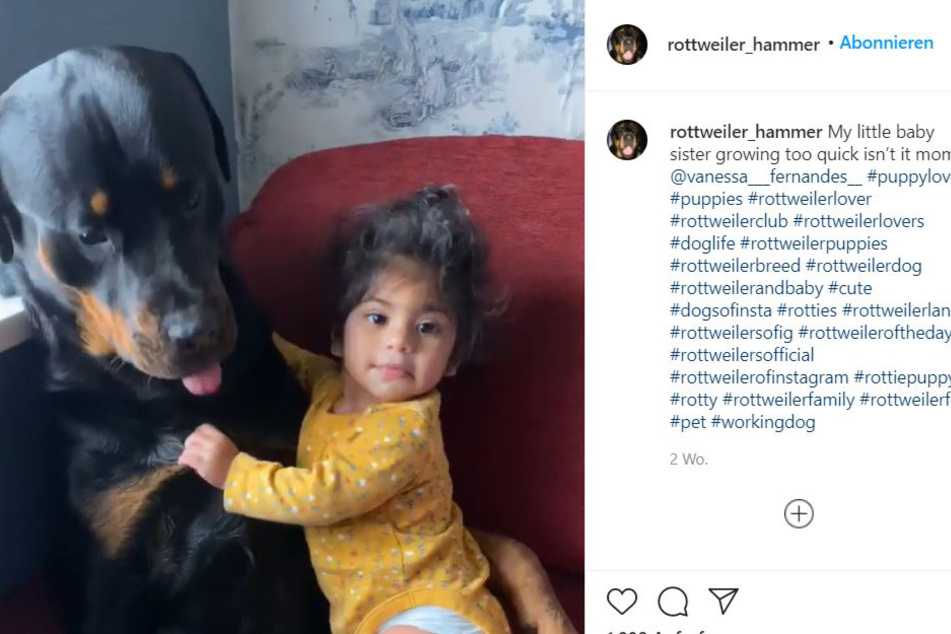 British mom Vanessa Fernandes (22) has two great loves in her life: her eight-month-old daughter and her goofy rottweiler Hammer. Vanessa's Instagram account is dedicated to the two and she recently struck viral gold with one of her videos.

On October 12, her husband managed to capture a heart-melting moment: Olivia and Hammer were sitting together on an armchair by the window and cuddling.
Vanessa immediately posted the clip online and was amazed at what happened next. Within two weeks, the recording attracted thousands of eyeballs and quickly passed 100,000 views.
The Swindon Advertiser checked in with the family on Monday and tried to find out more about the cute clip.
"The dog likes to seat near the window, he's got a separate sofa for himself, and my daughter she likes playing with him," Vanessa told the local paper.
Mother was warned about the dog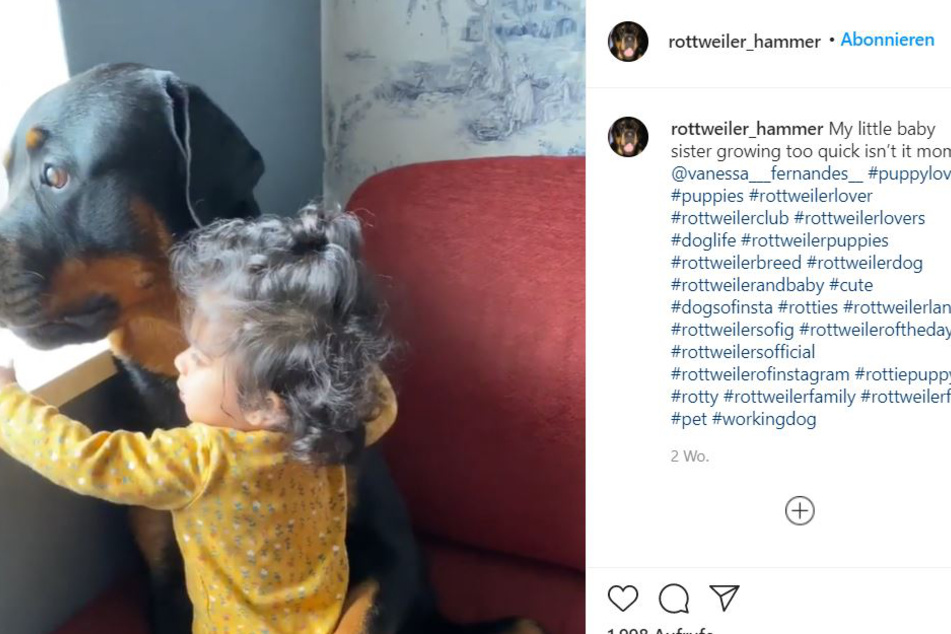 "He was so protective, making sure that she didn't fall, and my husband just filmed it," she explained.
The dream team is apparently inseparable: "They've bonded well together. For example, if she cries, he will literally run to the kitchen, and pull on my clothes to tell me to follow him."
Despite this, Vanessa was warned about the dog during her pregnancy, and relatives and acquaintances were afraid that the imposing pooch might harm the baby.
To this day, the mother doesn't want to hear about it: "But I was never worried for her safety. Hammer has always been our son and he will forever be. He is obedient, trustworthy, gentle, and protective."
The rottweiler now has his own Instagram profile, which features plenty of photos and, of course, the video that turned him and his favorite human into internet stars.
Cover photo: Instagram/Screenshots/rottweiler_hammer