Copper for office! Viral golden retriever is running for mayor of his town
Austin, Texas - The dog that made everyone melt in a viral video is now running for mayor of his town!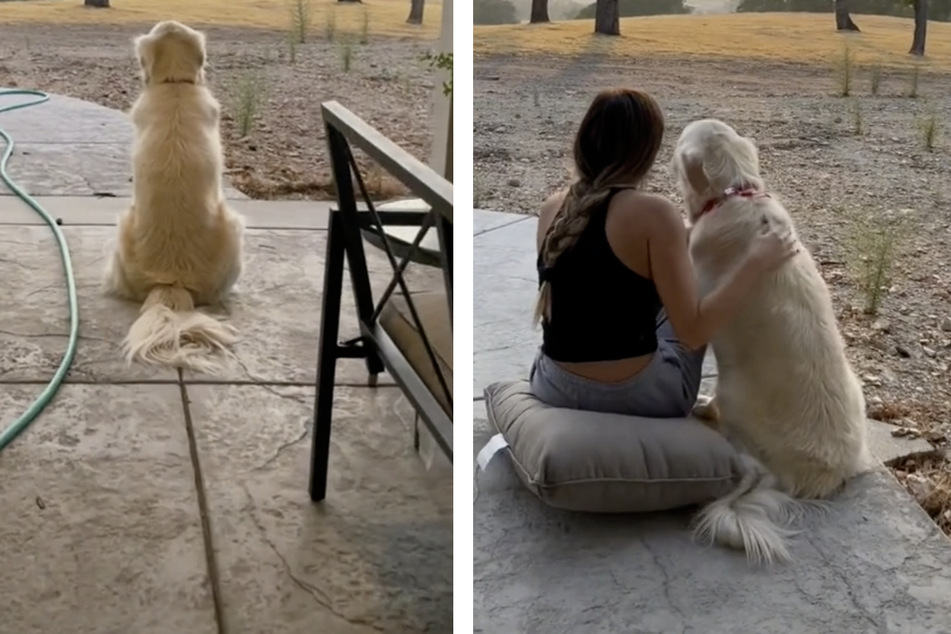 Country living is relaxing and beautiful, and one TikTok user Katelyn Nassar's golden retriever Copper knows it.
The cute four-legged friend originally went viral because of his daily ritual that his owners didn't want the internet to miss out on.
Every evening, he navigates the porch at their home in the country and always sits in the same spot facing west to enjoy the setting sun.
Owner Katelyn filmed the cute routine and posted the clip on the video platform.
"My dog sits in this exact spot and watches the sunset every night," the 24-year-old wrote.
More than four million users have watched the video and have fallen in love with the golden fluffball.
"He's an old soul wondering who he was in his past life," surmised one commenter. "This dog knows how to take care of his own health better than most people," claimed another.
Other users, however, wondered why the handsome Goldie sat on the porch all alone to watch the sunset.
Katelyn immediately followed up with another clip of herself joining her dog and putting her arm around him – which users went gaga for!
"Was even better sitting with him tonight," she gushed.
She recently posted another clip of her cat cuddled up to the golden retriever to soak up the last of the day's sun, creating a cute duo that users also loved.
The famous pooch wants your vote!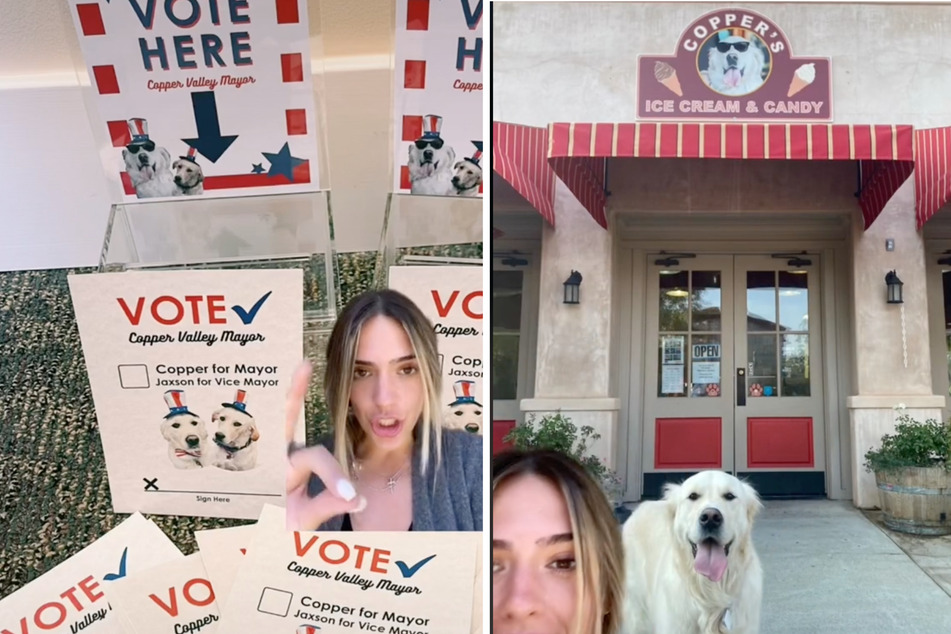 On Wednesday, Katelyn posted a fun new video sharing that Copper is "running" for political office of their local town, "Copperopolis." His dog buddy, Jaxson will be his "Vice-Mayor."
The joking video says Copper already hosts events as the official mascot of his town, but he is ready for primetime, and is looking for votes.
Katelyn even offers a website and phone number to text the pooch, though there's probably a human handling his public relations.
"I'm not kidding," the Texan said.
She says that Copper currently hosts happy hours at his own ice cream and candy shop, and is super popular at Halloween.
Votes are apparently already pouring in for the trustworthy and loyal mayoral candidate.
Why not have a dog as a political representative? After all, they're friendly to everyone and never make promises they can't keep.
We know we would vote for Copper!
Cover photo: Collage: Screenshot/TikTok/katelynfletcher