Golden retriever puppy ploy has TikTok in stitches
Nala is still a young dog, but sometimes the golden retriever just gets into mischief. When the pup was caught in the act of chewing the TV remote, she showed off her acting talent in hysterical style.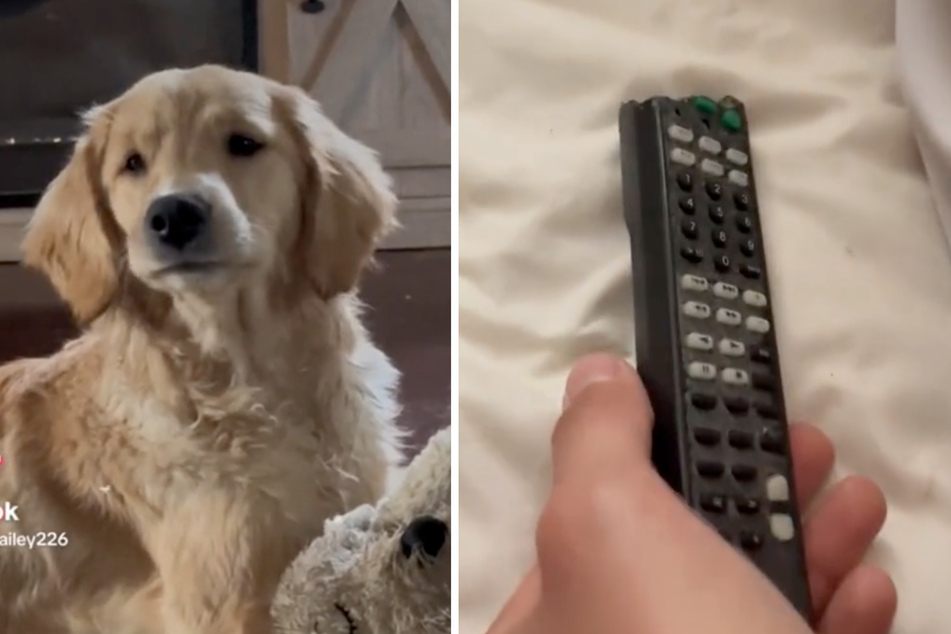 Do you believe this tricky puppy?
The golden just couldn't help herself from gnawing on the remote control, and as a now viral TikTok video shows, she chomped off the top of it! The remote even had wads of golden fur stuck inside.
Her owners noticed the naughty deed quite quickly, but when Nala was confronted about her actions, the dog decided to put on a show.
In the clip, she's seen laying down on her back with her paws up, eyes closed, and pretending to be dead.
Yet, her humans were not easily deceived by her showmanship – although it did cause them some serious belly laughs.
The video of the dog's funny ploy has been viewed more than 655,000 times on TikTok, and users just can't get enough.
Why do dogs chew on everything?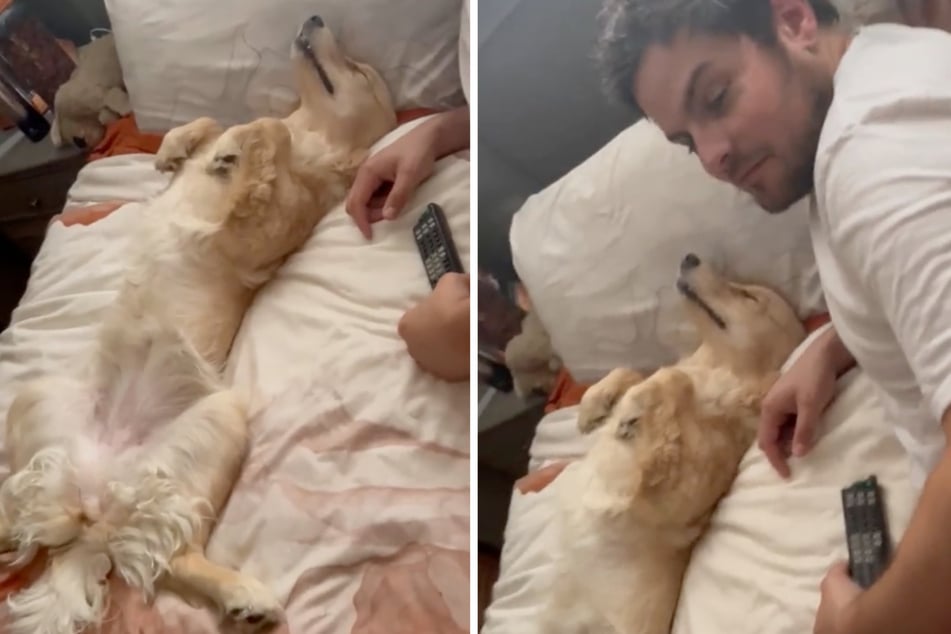 In the video, Nala's owner can be heard giggling in the background: "Look, she's playing dead!"
As her other owner playfully demands answers from the dog in the clip, he nudges Nala with the destroyed remote control.
Nala then falls out of character and starts wagging her tail.
"Don't wag your tail!" he says to the doggo, who still seems convinced she can get away with her act. "Think about what you've done."
For many kittens and puppies like Nala, chewing on objects is simply part of growing up.
Puppies explore their environment in this way because they are simply curious. Incidentally, puppies nibble more as they get their "adult teeth," usually when they are between three and seven months old. The teething process can also be an unpleasant time for many pups.
Yet, in adult dogs, frequent gnawing and naughty behavior can indicate boredom - so in this case, it's important to give your dog playtime and lots of stimulation.
Nala is certainly good at playtime - and playing dead!
Cover photo: Collage: Screenshot/TikTok/jfbailey226