Hilarious golden retriever and corgi duo tickles TikTok users to tears
Chicago, Illinois - The internet can't get enough of this little corgi named Ruby and huge golden retriever named Maui.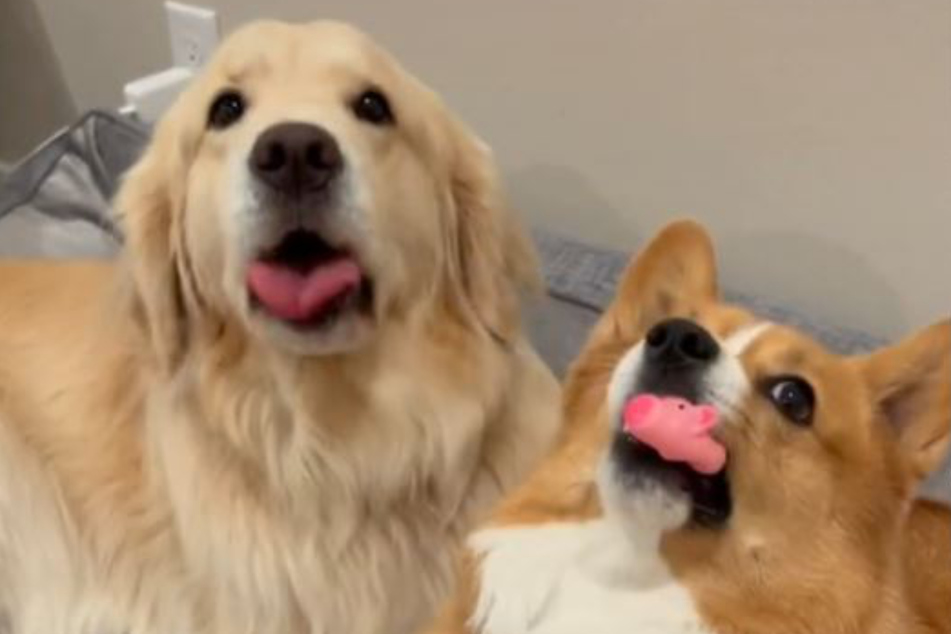 The doggie duo is an adorably odd couple. Ruby the corgi is short and squat, while Maui the golden retriever is huge and fluffy.
The differences between the two dogs make for comedy gold, usually at the corgi's expense.
To put it mildly, Maui tends to accidentally take advantage of his corgi buddy, simply because Ruby is smaller and always under-paw.
As their hit viral TikTok video proves, poor little Ruby doesn't just get the short end of the stick. She's also the butt of the joke.
The clip, which has 4.3 million views, bares the caption: "0/10 recommend getting a golden retriever (joking)." It shows some highlights of the little corgi's hard knock life, set to the tune of the Jay-Z song of the same name.
The misadventures include Ruby almost getting drowned, peed on, stepped on, and excluded from playing with a stick.
Poor Ruby the corgi makes millions giggle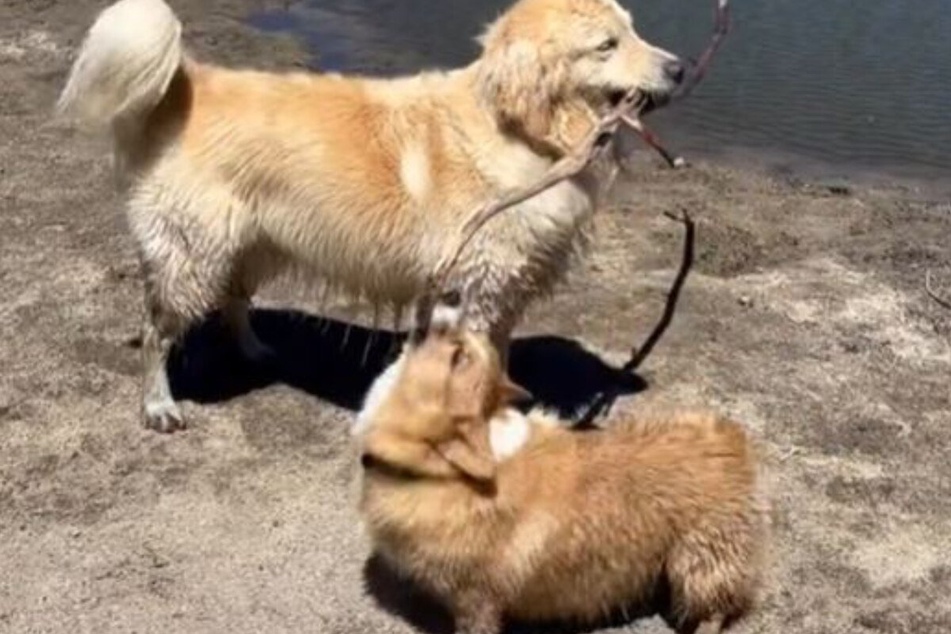 The TikTok comments section is littered with cry laughing emojis.
"Omg laughing so hard!! When they are just being dogs is the best," one user wrote.
Lots of viewers shared that they'd seen similar behavior in their mismatched dog duos.
"My big dog peed on my little dog all the time when we first got him," one said. Another posted a laughing emoji and described the accidents as "OMG, so unfortunate."
Other TikTokers sympathized with Ruby and compared the corgi's experience to having siblings: "I have a big brother too it hard." Another noted, "If this doesn't sum up what it's like to have siblings, idk what does."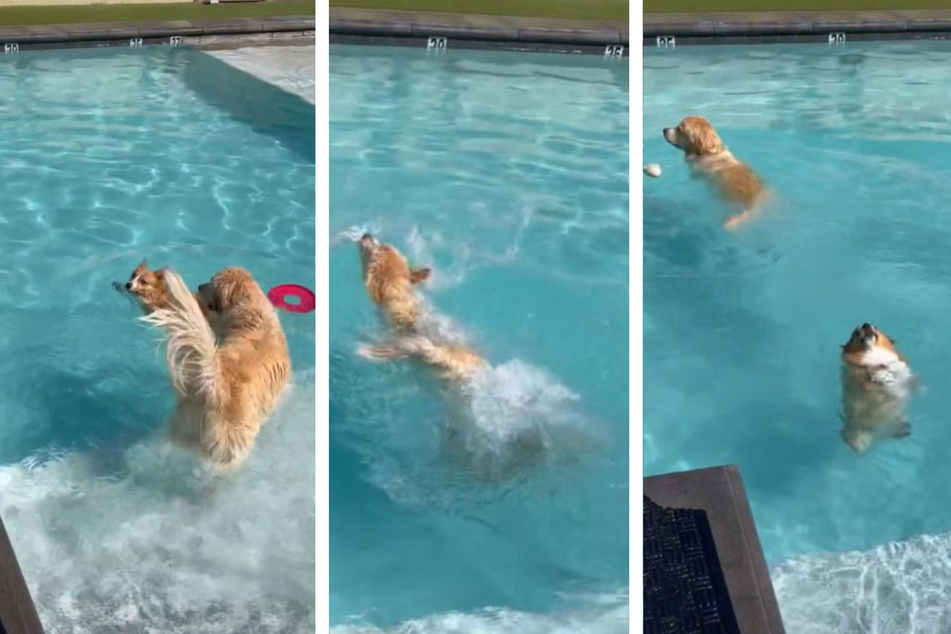 Even though the viral video of the doggie duo is brutal, there are others of the two on their social media accounts that prove these pretty pooches are, in fact, the best of friends.
Cover photo: TikTok/Screenshot/maui_thegoldenpup