Florida vets perform surgery on 10-foot crocodile to remove a very unhealthy snack
Gainesville, Florida - A 10-foot crocodile from Florida seems to have a thing for sneakers, but her fondness for them backfired with a literal kick in the hungry animal's stomach.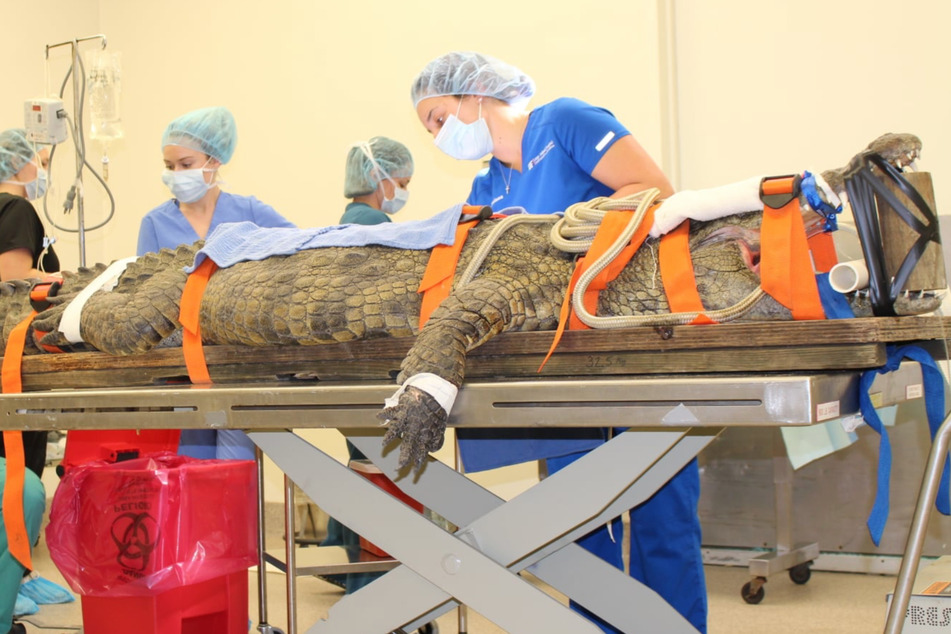 University of Florida veterinarians saved the crocodile from dying after she swallowed a shoe, not once, but twice, the school said.
"If the shoe fits your fancy …. swallow it?" the Gainesville school said on Facebook, adding: "Not a good idea!"
The 10-foot, 341-pound Nile crocodile, known as Anuket, apparently indulged in the footwear last December, after it fell off a zip liner at St. Augustine Alligator Farm Zoological Park, straight into her habitat.
Witnesses reportedly spotted Anuket consuming the shoe, throwing it up and then swallowing it again.
The Walmart women's sneaker was made of synthetic materials, so there was no way Anuket could have digested it. The consequences would have been fatal, as the shoe would have blocked passage from the stomach to intestines, according to Gen Anderson, general curator at St. Augustine Alligator Farm Zoological Park.
Without surgery, the crocodile would have died "a very slow death," Anderson told NBC News.
"If it was leather sandals, then it would have been a whole other ballgame," she added.
The vets detailed the journey into the crocodile's belly on Facebook
The crocodile would have died without the vets' efforts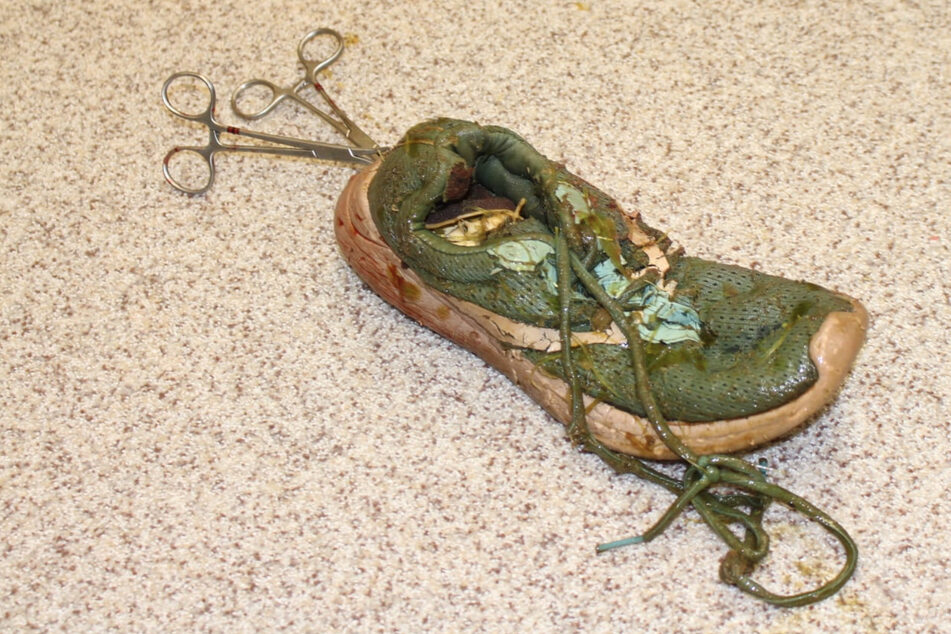 Anuket was initially rushed to the University of Florida on February 5, when the vets tried various minimal invasive methods to remove the shoe out of the reptile. But they were all unsuccessful.
Eventually, they were left with no other choice but to perform "a gastrotomy which allowed easier access to the beast's stomach," according to the Facebook post.
"Within a short time, he was able to remove the shoe," the school said.
Anuket had to stay for another night, but eventually returned home, and has been recovering and doing well at the park since the hefty procedure.
The moral of the story: no more tasty footwear for this one!
Cover photo: University of Florida College of Veterinary Medicine/Facebook/Screenshot