Holly cow! Bull leads officers on wild highway chase
Holly, Michigan - An escaped cow had officers near Holly, Michigan mighty busy, as the animal led officers on a high-speed chase down the highway!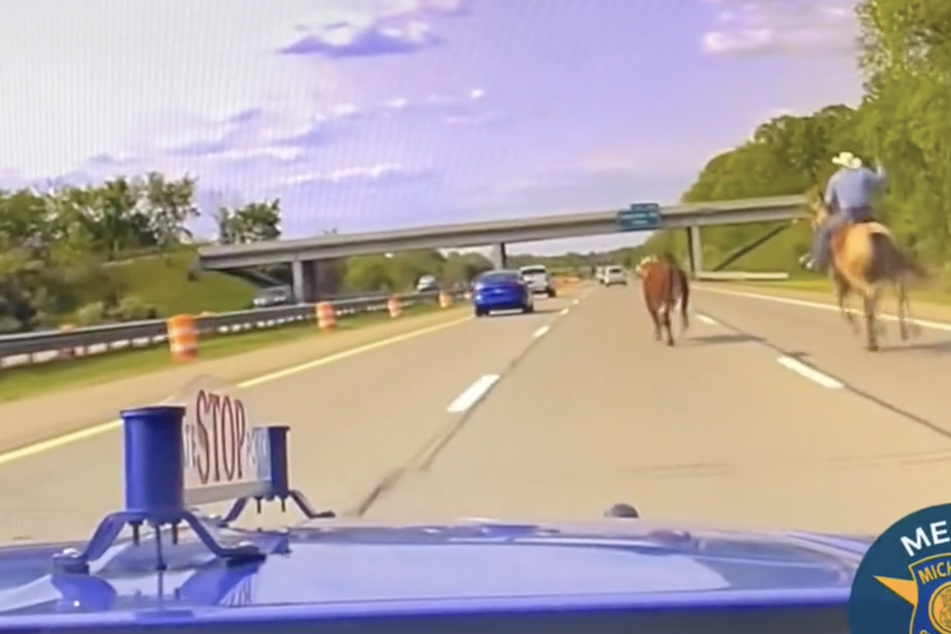 A cow named Lester had no interest in being tied down.

The two-ton bull was found last Sunday stuck in a gravel pit, and wranglers thought they had pulled him out to safety.
But the bovine had other plans.
Lester was able to outwit the group that thought they had him cornered and make a run for it, as the Michigan State Police explained on Twitter.
In fact, the bold bull decided to run down the northbound lane of Interstate 75, as officers and wranglers "chased the cow with four wheelers, horses, and lassos across all lanes."
Police officers had to close part of the highway, to catch him.
After "much tomfoolery," the animal was lassoed and removed from the freeway, law enforcement officials said.
Clip of officers bolting after a bull goes viral on Twitter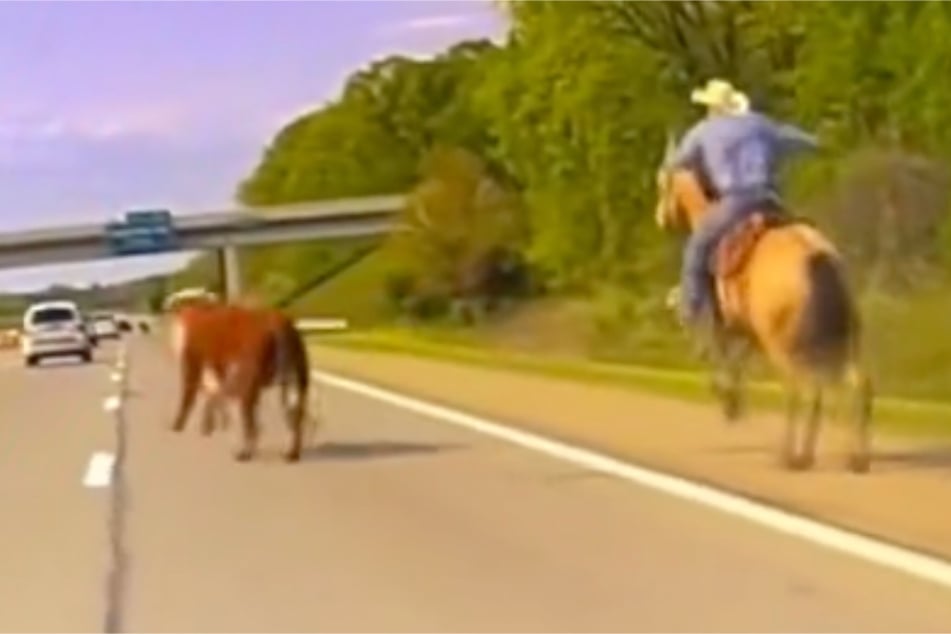 Per the Michigan State Police, Lester is safe and sound, and he won't face any jail time.
"The bovine was not charged and is back in the pasture with a story to tell all the other livestock," they tweeted.
The chase was one heck of a show. Officers shared dash camera footage from the wild highway bolt.
The clip, which is aptly accompanied by a catchy Western soundtrack, is a social media hit – boasting more than 17,000 views on Twitter and counting.
Hopefully, Lester's wild high-speed chase days are a thing of the past.
Cover photo: Screenshot/Twitter/MSP Second District