Man finds injured cougar in his backyard and gets it the help it needs
Monrovia, California - This cougar was lucky enough to wander into the right backyard when it needed aid. A Monrovia man found the injured animal suffering in his garden and called in some help.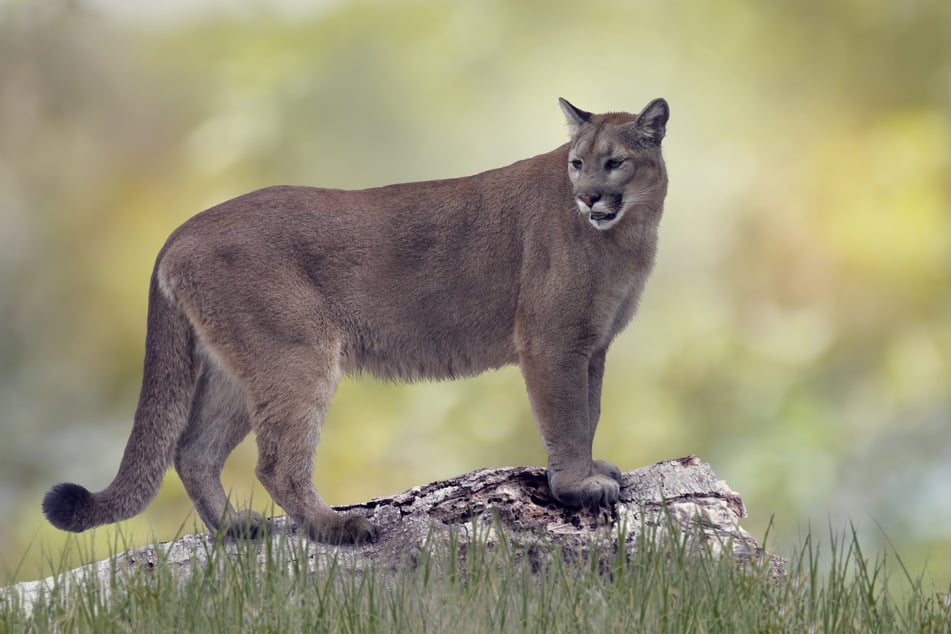 Gary Potter told KABC-TV that he slowly backed up into the house after saying "Hello" to the big cat that he found lying in his backyard.
When Potter discovered, the cat he took a few pictures because he assumed it would eventually wander off again. Potter told KABC-TV that, "She [the cougar] didn't leave. She just licked and licked and licked her feet."
Potter was worried that the big cat was injured, so he contacted the Cougar Conservancy, a non-profit organization. According to their Facebook page their mission is to "to reduce human-wildlife conflict and conserve cougar populations through science-based management and conservation." 
Potter sent out his photos and Johanna Turner, a photographer and director at the organization, told him that if the cougar didn't leave by morning there was probably something wrong with it.
The cougar was burnt and bleeding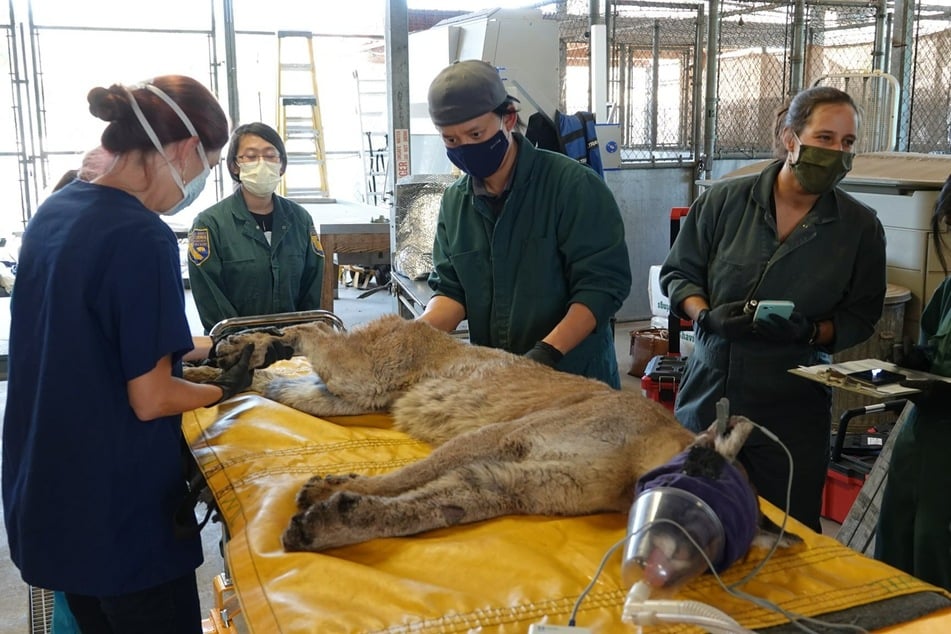 Early in the morning, Potter woke up to the cougar's cry. "I heard this scream. It was on all fours, and it just looked like it was afraid to move." 
Potter called the Cougar Conservancy back and talked to Turner again. According to the organization's press release, they quickly sent out a task force. 
Staff members found a young female cougar with four burnt and bleeding paws.
They quickly took the injured animal to a local vet. The cougar was then transferred to an investigations Lab in Sacramento of California Department of Fish and Wildlife (CDFW). 

The organization's director, Korinna Domingo, said: "The injured cougar is now in the best hands. CDFW's Wildlife Investigations Lab has been treating animals who've been injured due to wildfires for years using tilapia skins to soothe and treat burned paws. All of us are rooting for her swift recovery, and look forward to the day she is released back into the wild." 
The animal was probably injured fleeing from the Bobcat fire. The fire started on September 6 and as of October 3, it has burned an estimated 115,000 acres in the central San Gabriel Mountains, in and around the Angeles National Forest. 
Officials had previously informed communities in California that wildlife could end up in unusual places as it tries to escape the flames. Luckily for this cougar, it dropped in on the right local. 
Cover photo: Svetlana Foote/ 123rf