More than 50 pilot whales die in mass stranding in Scotland
Lewis, UK - A pod of more than 50 pilot whales has died following a mass stranding on a Scottish beach.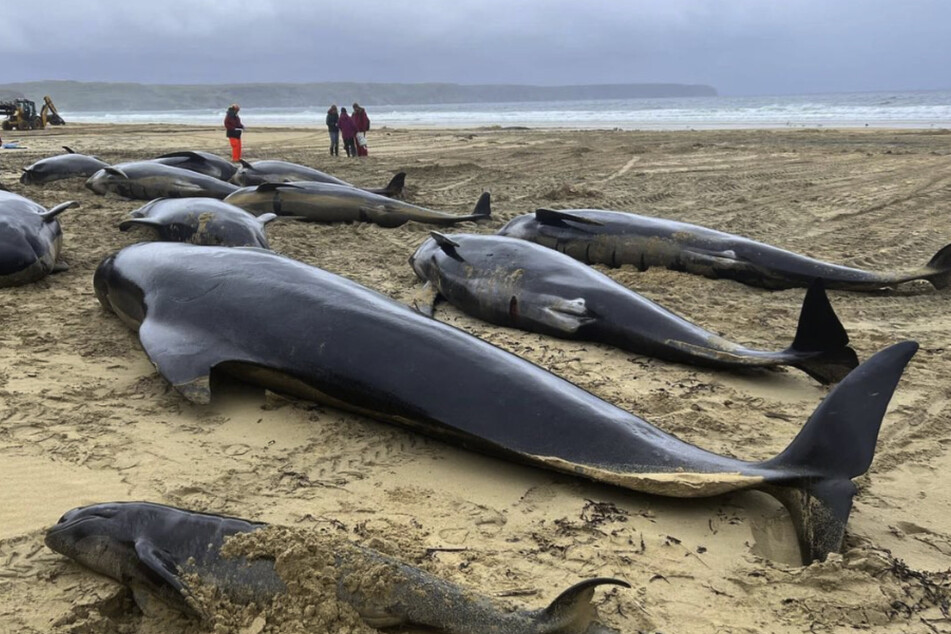 Marine rescuers were called to Traigh Mhor in North Tolsta, on the Isle of Lewis, Scotland, to help dozens of pilot whales in distress around 7:00 AM on Sunday.

Initial reports suggested about 55 animals, both adults and calves, were stranded. However, rescuers quickly discovered that only 15 of the mammals were still alive.
British Divers Marine Life Rescue (BDMLR) tried to re-float two of the more active whales that were low in the water in the outgoing tide, and one got away. The other re-stranded and died later on, as did three others.
At around 3:30 PM, animal rescuers decided that the remaining whales should be euthanized. The Coastguard, Scottish Fire and Rescue Service, police, and Scottish Marine Animal Stranding Scheme (SMASS) were also at the scene on Sunday.
Per BDMLR, "At about 3:30 pm, the local vet along with the Coastguard, fire and rescue, and a forensics vet came to the conclusion that the shallow beach and rough wave conditions made it too unsafe to refloat the remaining animals."
"Considering how long the pilot whales had been out of the water in addition to the poor conditions, it was decided that they should be euthanised on welfare grounds."
Cause of mass pilot whale stranding unknown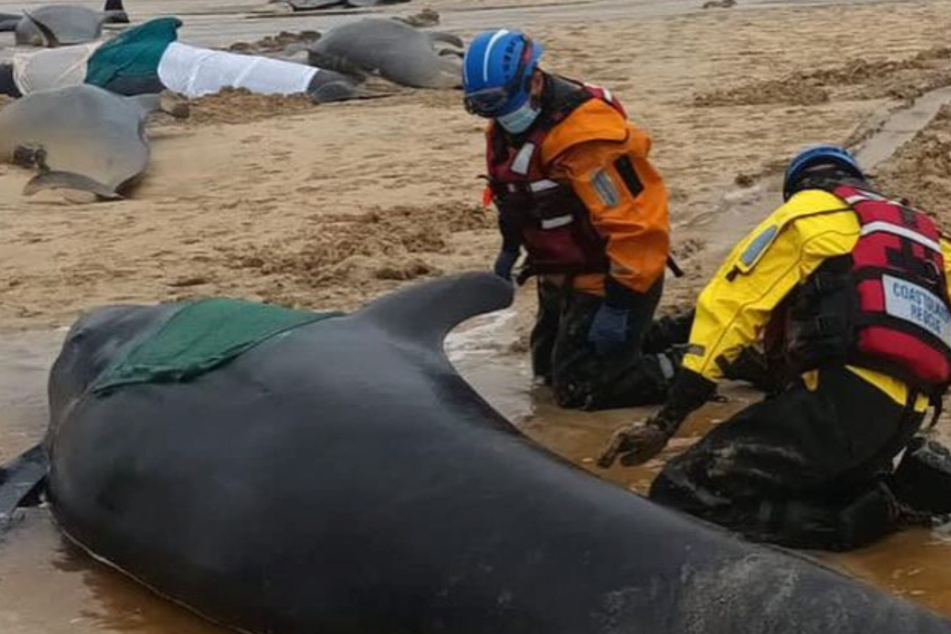 What caused the stranding is not known, but it is thought the pod may have followed one of the females.
"One of the dead whales appeared to have had a vaginal prolapse – so it's currently suspected that the whole pod stranded due to one female giving birth," the BDMLR said in a statement.
"Pilot whales are notorious for their strong social bonds, so often when one whale gets into difficulty and strands, the rest follow," the BDMLR added. "A sad outcome for this pod and obviously not the outcome we were all hoping for."
The organization thanked the groups who tried to save the animals including Lewis community, Stornoway Coastguard, police, Stornoway and Shawbost Fire and Rescue, SMASS, Scottish Society for Prevention of Cruelty to Animals (SSPCA), Civil Air Support, and CalMac.
SMASS will do post-mortem examinations on the whales to investigate why they stranded. Pilot whales are part of the dolphin family and are one of the species most susceptible to mass strandings.
Cover photo: Screenshot/Facebook/ British Divers Marine Life Rescue