Rabbits take over Florida community in an adorable invasion
Wilton Manors, Florida - A community in South Florida has become overrun with rabbits in an adorable "plague!"
The furry invasion in the Fort Lauderdale suburb of Wilton Manors has divided residents.
Some are concerned for the rodents' safety as they collect donations and try to save them, while the other side threatens to shoot the animals or even feed them to their snakes.
The number of domesticated Lionhead rabbits now exceeds the number of houses in the neighborhood!
East Coast Rabbit Rescue (ECRR), a non-profit organization, is spearheading the effort to rescue and house the rabbits. The group managed to rescue 19 rabbits on Friday, three of which were pregnant.
The organization painstakingly captured the animals after teaming up with local police, but the big challenge in capturing the rabbits was not the animals themselves but local residents, ECRR President Monica Mitchell told NPR.
"Our hope was to rescue up to 45 — that was our goal yesterday," she said on Saturday. "But, unfortunately, we encountered lots of issues there ... because the residents were so hostile. Some residents didn't want us to take the bunnies."
A police officer did provide security, she said, but Mitchell is calling for more. "The city needs to approach the residents in a different way [and] say, hey, you guys need to allow the rescue to come and get the rest of the bunnies. They haven't done that."
Rabbit invasion was caused by a former resident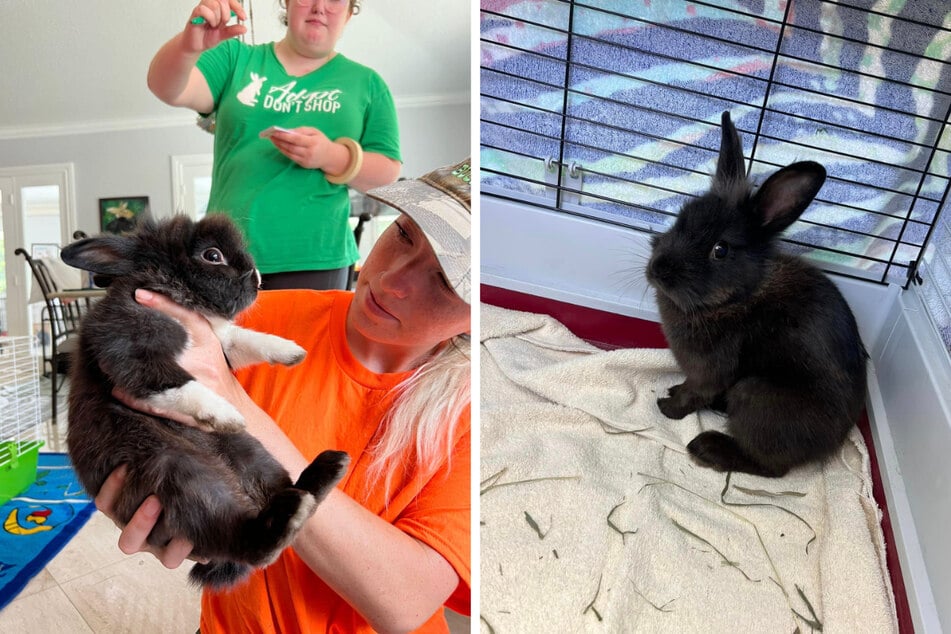 The invasion is the fault of a former resident of the small town who had let the animals loose in his backyard.

However, the Lionhead rabbits, a fluffier species distinguished by their thick mane that surrounds their heads, are not at all suited to the Florida suburbs, according to Mitchell.
Prone to heat stroke, the animals have dug holes in the ground to escape the oppressive heat, much to the chagrin of some residents.
Lacking a suitable source of clean water or food, the rabbits also graze on lawns treated with toxic pesticides, leaving them defenseless against predators and cars in the area.
However, to capture, neuter, vaccinate, and microchip the more than 100 rabbits, the organization would need at least $40,000.
Mitchell's rescue group is therefore calling on the public to help with donations, supplies and foster care.
"Please contact us if you can foster some bunnies and live in the West Palm Beach area," ECRR wrote in a post on its Facebook page. "We will provide everything, you just have to love them."
Cover photo: Collage: Facebook/East Coast Rabbit Rescue