Cincinnati Zoo's baby hippo caught napping in a hilarious position
Cincinnati, Ohio - Fritz, Cincinnati Zoo's baby hippo, has some unique napping habits. Keepers caught the huge baby animal taking an adorable snooze on his mama's back and shared the hilarious clip on Twitter!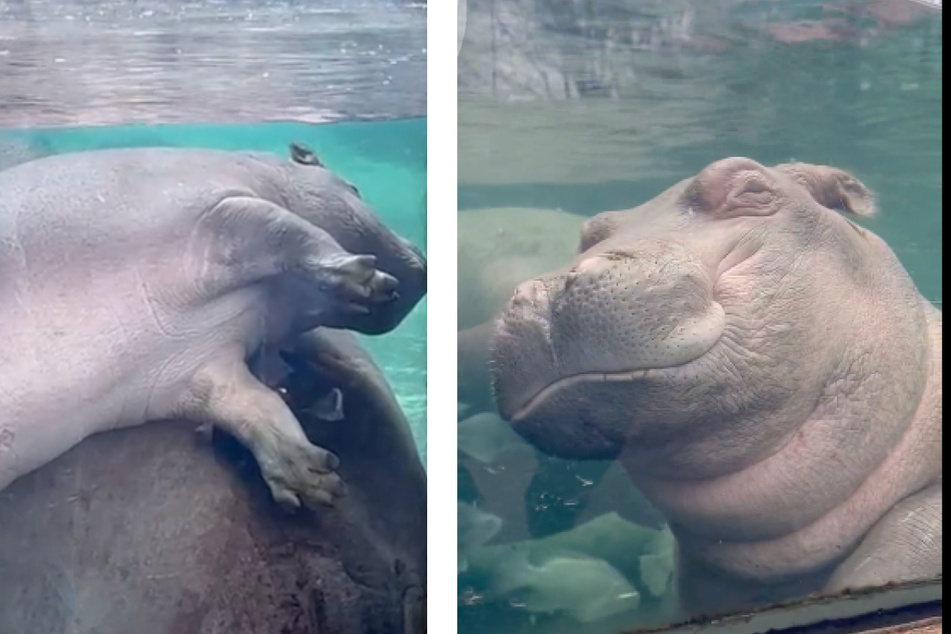 Everyone knows that cats and dogs like to snooze in silly positions, but did you know that hippos do it too?
Fritz, the Cincinnati Zoo's latest addition to their hippopotamus bloat, has some hysterical sleeping positions.
Monday, the zoo posted a cute clip of Fritz taking a snooze on top of his mom's back while visitors look on in delight.
In the clip, a zoo visitor dubs Fritz, "cutest thing ever," as he floats sideways underwater on his mom's behind like a hippo-shaped throw pillow that's about to fall off the couch.
As zookeeper explains, in the vid, when Fritz is on his side, he's usually asleep. A visitor goes on to exclaim, "Is he just napping? His eyes are closed. He's gone. He's like I'm done."
In the tweet, the zoo wrote: "Fritz found a very unique napping position on his mom Bibi! #MondayMood."
Napping hippos has Twitter users giggling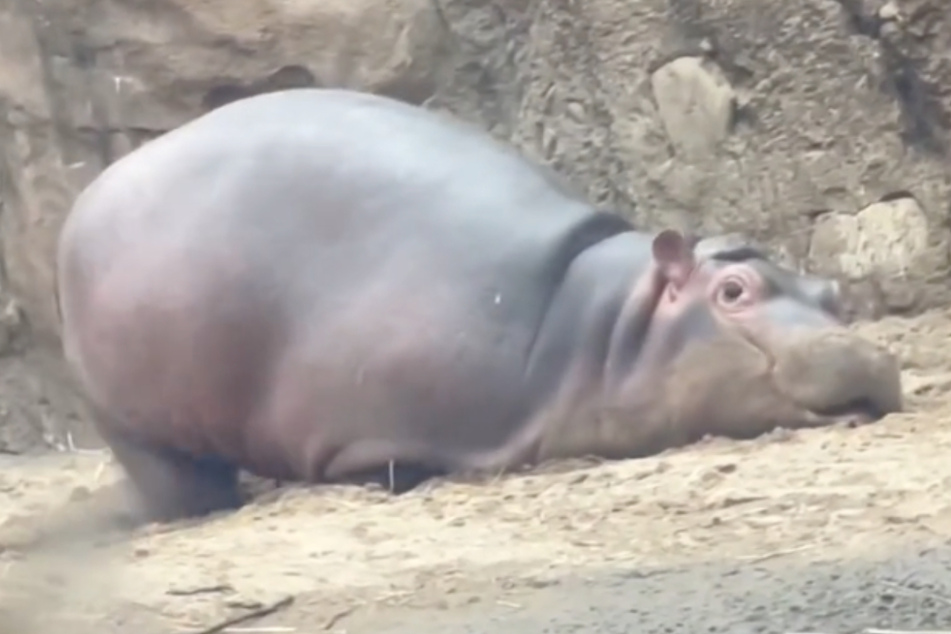 Twitter users gushed over for the 425 pound baby's napping position, saying things like, "Fritz is such a vibe"
Another user said this clip proves "All babies are the same and wanna use mom and dad for pillows."
Others wondered if the whole thing proved that hippos can breathe underwater. Per experts at the San Diego Zoo, the answer is "not really." The animals do have a special reflex that allows them to catch some Zs underwater, bob up to the surface for a breath, and go back under without waking up.
When these blubbery beasts are awake, they can hold their breath for up to five minutes underwater.

Baby Fritz and his sister Fiona are regulars on Cincinnati Zoo's social media feeds. If you need something to boost your mood, these happy hippos are sure to help.
Cover photo: collage: screenshots/Twitter/ Cincinnati Zoo