Rawr! Rare lion triplets finally get names after zoo competition
Hanover, Germany - Three rare Barbary lion triplets born at the Hanover Zoo in Germany were given names on Friday after a jury sorted through more than 1,700 suggestions.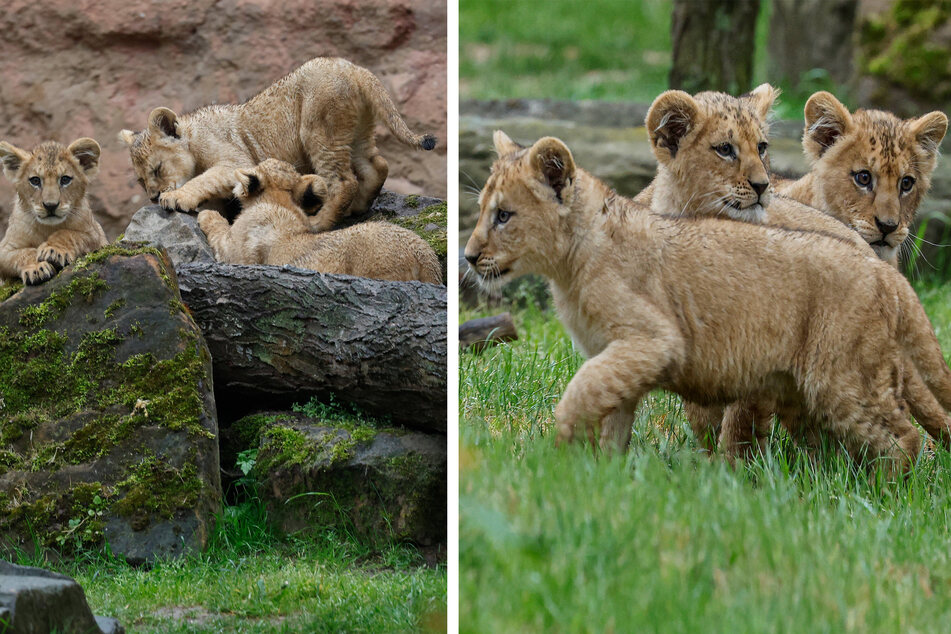 What's in a name? A trio of monikers that are three times as sweet!
After asking for submissions for the public, the triplets' names have been announced by Hanover Adventure Zoo.
The two female cubs were named Zuri and Alani, while the male cub was named Tayo.
"The names all sound very nice and are well-differentiated from each other. That helps us when we want to address and call the young animals individually," said animal keeper Marcel Rehse.
The zoo previously sought suggestions of African names that were also easy to pronounce.
The lion Zara-Sophie gave birth to the triplets in February. Their father's name is Basu.
The Hanover Zoo explained the meanings behind the names on Friday. "Zuri" means "beautiful" in Swahili. The second, "stronger" female was named "Alani," "which comes from Irish-Celtic and means 'the good-looking' on the one hand, but also 'the stately.'"
The male's name "Tayo," suggested by members of the Hannover Zoo Friends Association, means "the happy one."
What are the lion triplets' names at the Hanover Zoo?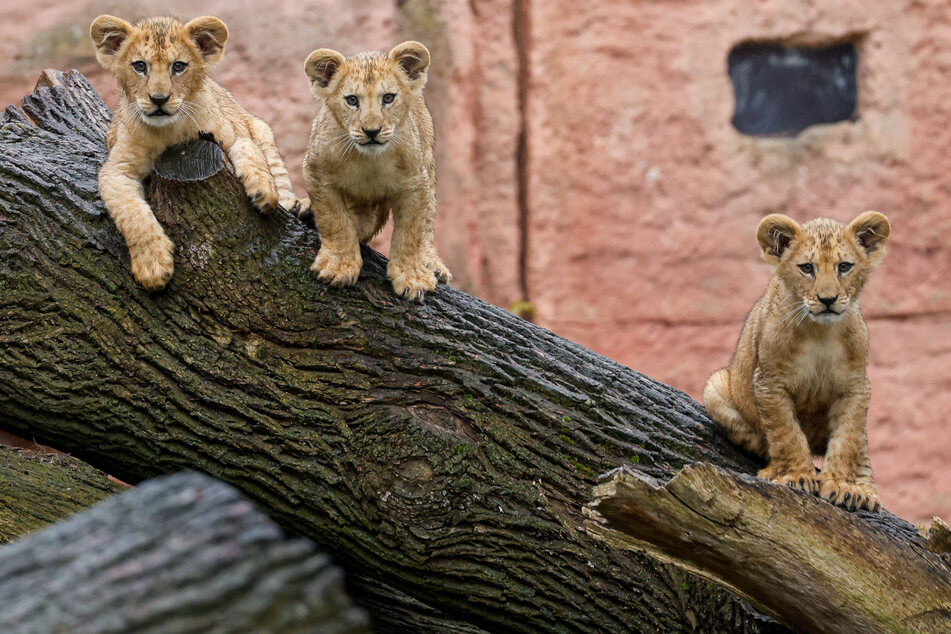 Originally native to North Africa, Barbary lions are now extinct in the wild. The lions are also known as North African, Atlas, or Egyptian lions.
For more than a decade, the lions have been bred in Hanover Zoo and elsewhere. The triplets are the third litter of Barbary lion cubs born at the Hanover Zoo.
"They have grown quite a bit and now weigh about 30 kilograms (about 66 pounds)," said Rehse.
"The triplets have thrived," the zoo posted in May in their regular cub updates on Instagram. "There is a lot to discover, sniff and climb: every blade of grass is hunted down, every tree trunk is climbed in between wrestling and fighting with the siblings.
"Mother Zara has her paws full."
The three were given watermelons with their names carved into them as a sweet treat for their official naming!
Cover photo: IMAGO / localpic