San Diego Zoo welcomes a baby red panda!
San Diego, California - San Diego Zoo has welcomed its first red panda baby since 2006, and a cute clip of the baby animal has social media users in awe!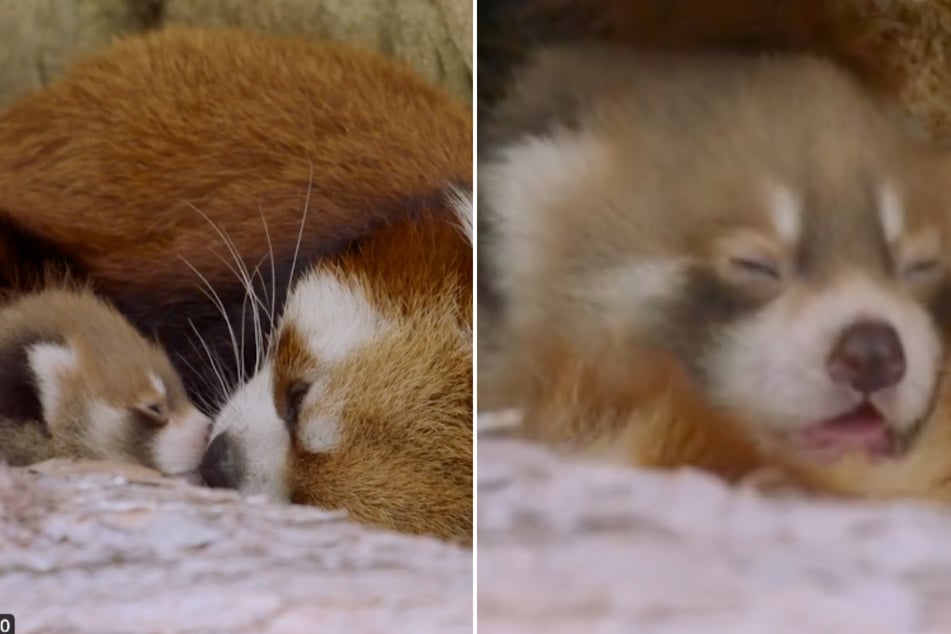 The San Diego Zoo announced the exciting red panda baby news on Friday.
"Code Red," they wrote on Twitter. "We're thrilled to announce the birth of an endangered red panda cub on June 9 to first-time mom Adira." Per the zoo's post, Adira "is doing a panda-stic job" taking care of the new cub. Thousands of Twitter users gushed over the clip of Adira and her baby cuddling. They dubbed the animals adorable.
The zoo is over the moon as this red panda cub is the firstborn there since 2006.
The new cub was born on June 9 to proud panda parents Adira and Papa Lucas. The babe, which has yet to be named, has been sending its time behind the scenes, nursing and growing. It made its public debut on July 6.
Red pandas births are special
Every red panda birth is worth celebrating, as this animal population has dwindled in the wild. Per the San Diego Zoo, the endangered species population has decreased by 40% over the last 50 years.
"The birth of any animal is always an emotional experience, but for a species that hasn't conceived in so long, this moment is even more remarkable," Erika Kohler, senior vice president and executive director of the San Diego Zoo said in a press release. She added, "Every birth carries so much weight, so this cub provides hope for everyone working to save this important Asian species."
Luckily, this cub isn't the only new red panda addition in US zoos. Tuesday, Memphis Zoo announced that they'd also recently welcomed two healthy red panda cubs.
That's great news for these adorable animals!
Cover photo: Collage: Screenshot/Twitter/San Diego Zoo Wildlife Alliance