Texas zoo announces "groundbreaking births" of endangered crocodiles
Fort Worth, Texas- Fort Worth Zoo announced the "groundbreaking births" of four endangered gharial crocodiles on Thursday, becoming the only US zoo to welcome multiple hatchlings of this endangered animal.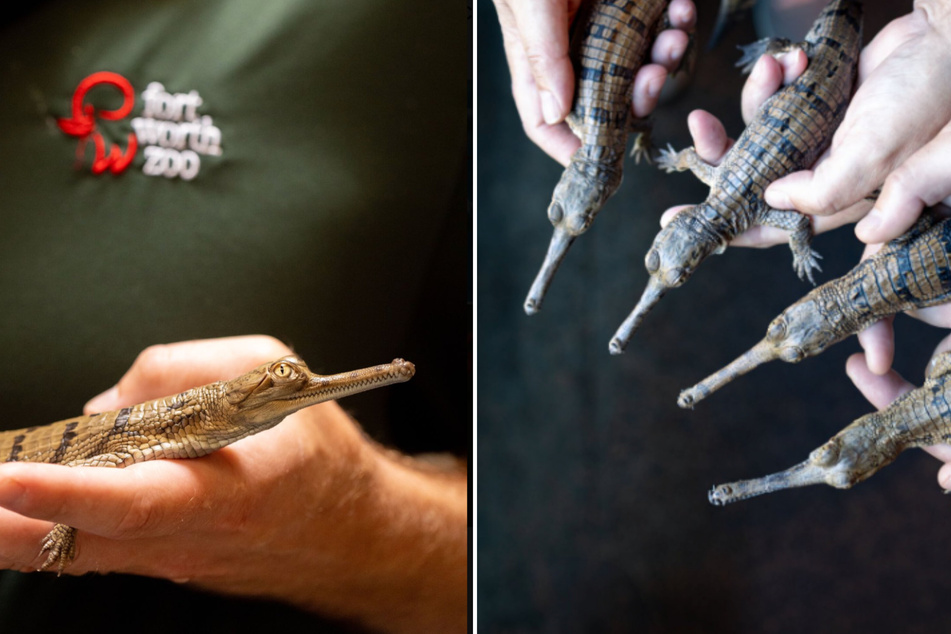 The Texas zoo announced the "monumental conservation success" of the hatchlings' birth on Thursday and shared photos of the babies on Twitter.
The hatchling crocodiles are from two separate clutches and will introduce a new bloodline of the endangered animal to populations not living in the wild, as NBC DFW reported.
"The Fort Worth Zoo is the only institution in the United States to have produced multiple offspring of this critically endangered species," the zoo said in a statement.
"The Zoo is incredibly proud to announce this groundbreaking conservation success, quadrupling the number of births to ever take place in the US."
Gharial crocodiles are an species endangered
According to the International Union for the Conservation of Nature, gharial crocodiles are considered a critically endangered species. Fort Worth Zoo says there are only an estimated 200 reproducing adults in the wild.
These crocs have long, thin snouts with interlocking teeth, and adult males have a distinct boss at the end of their snout, which looks like an earthenware pot known as a ghara, which is why they are called gharial crocodiles. Though the hatchlings are tiny now, they can grow up to 16 feet long.
There are only 35 of the endangered crocs at US zoos.
Before the birth of the hatchlings, four gharial crocodiles called Fort Worth Zoo their home. Per the zoo, these hatchlings are the first born at the zoo and only the second birth of gharial crocs born in the US.
Cover photo: Collage: Screenshot/Twitter/FortWorthZoo