Zoo animals celebrate a wild Valentine's Day in sweet and silly style
Zoos are celebrating Valentine's Day by treating their adorable animals, making hysterical TikToks, and more. And these critters are sure to make you feel warm, fuzzy, and inspired.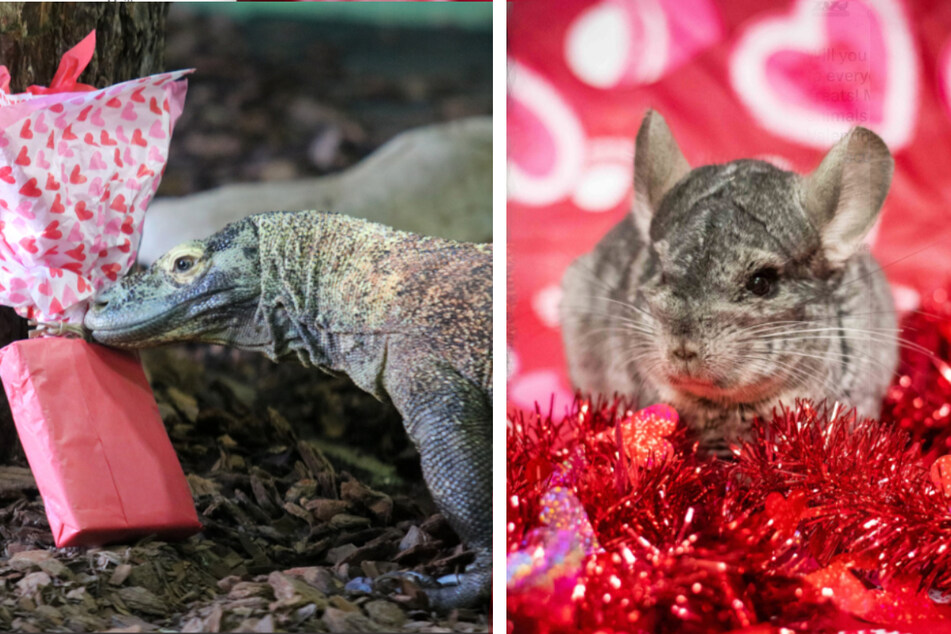 Zoos across the US are bear-y excited about Valentine's Day.
Some have celebrated in sweet style by gifting their little ones some goodies and luckily, the adorable moments have been caught on camera and shared on social media.
In just one heartwarming case, the Sacramento Zoo shared pics of heart-shaped radish treats they made for their mongoose lemur family. And the monkeys munching down on their bright pink treats is sure to make you smile.
Rosamond Gifford Zoo in Syracuse, New York, also gave their animals "enrichment gifts" over the weekend in honor of V-Day. Zoo visitors got to see elephants, a Komodo dragon, red pandas, and bears play with their gifts.
Sharing pics from the Sweet Treats program on Twitter, the zoo wrote, "Maybe the enrichment gifts our animals received will inspire your own Valentine's Day presents."
But more zoos across the country are taking their festive antics one step further.
Zoos' Valentine's Day celebrations are silly and sweet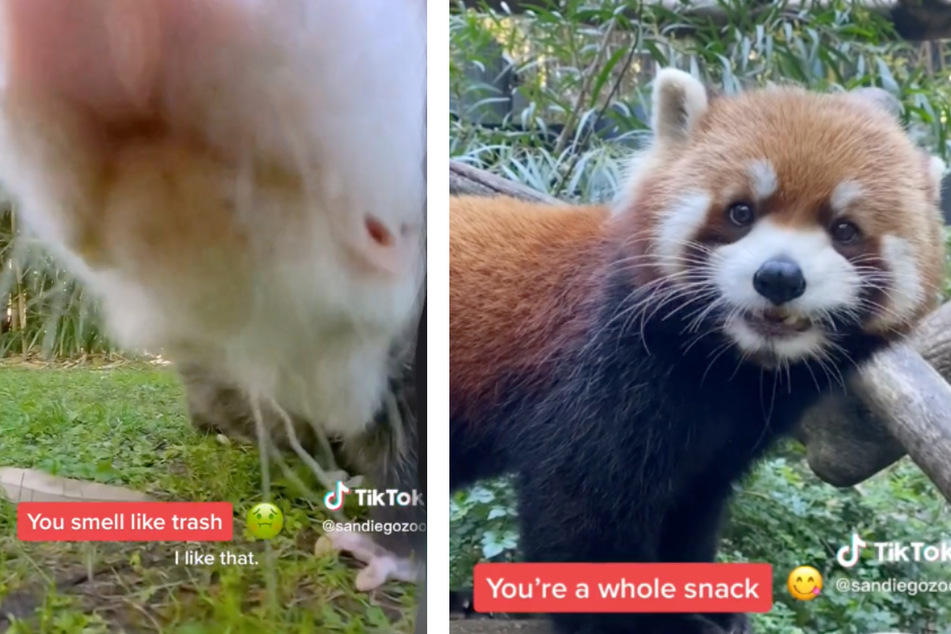 The Rosamond Gifford Zoo wasn't the only locale hoping their animals' cuteness would inspire others.
The Cincinnati Zoo has been running an online program to gift Wild Valentines to your loved ones. You can print them from the zoo's website or send an e-card by email, and one even features a "kiss print" from its famous hippo Fiona.
The San Diego Zoo is also celebrating by suggesting some sweet sentiments. They've taken to TikTok to recommend the perfect animal-inspired Valentine's Day message, with clips featuring compliments that each animal would appreciate.
Case in point? A possum that says, "You smell like garbage...I like that," or an adorable message from a lizard: "Iguana cuddle with you."
The hysterical compilation, captioned, "Go wild with these Valentines," boasts over 46,000 thousand views and counting.
Other zoos, like Buffalo Zoo, are marking the day by taking some hysterical beauty shots of their furry friends and posting the festive results on Twitter. Buffalo Zoo's pics of a chinchilla, tortoise, and parrot nestled up with pink and red decorations are bound to make you grin like a gorilla.
Hopefully these wild celebrations get you in a furr-ocious mood to celebrate Valentine's Day too!

Cover photo: Collage: screenshots Twitter/SyracuseZoo/ & Twitter/buffalozoo