Britney Spears' ex Jason Alexander is going to trial!
Ventura, California - Jason Alexander will be heading to court to face a felony stalking charge, among others, after attempting to crash Britney Spears and Sam Asghari's wedding.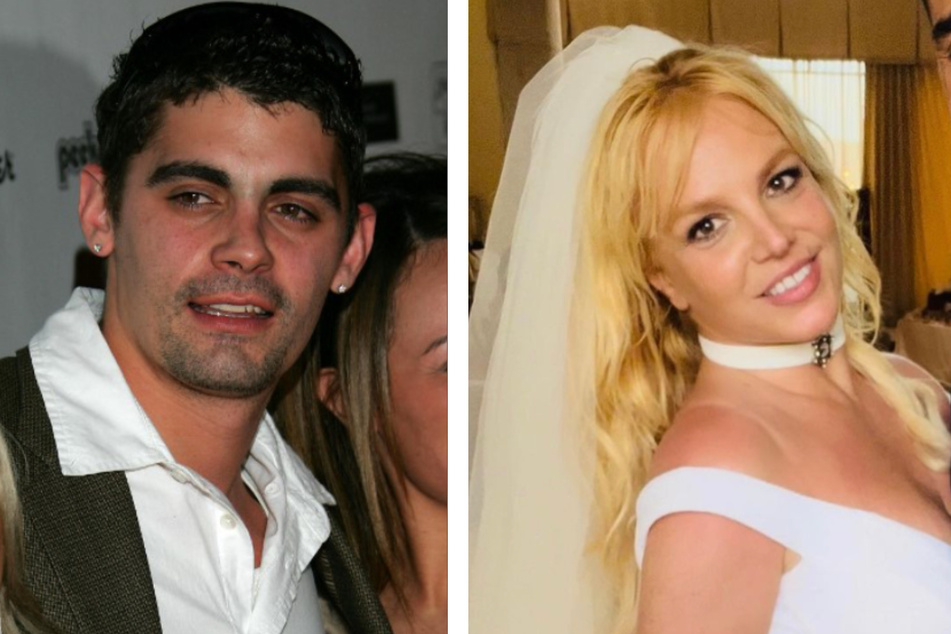 Per the Associated Press, Ventura County Judge David Worley ruled Monday that there is enough evidence against Jason to go to trial for a felony charge of stalking, and misdemeanor counts of trespassing, vandalism, and battery.
Alexander pled not guilty through his lawyer, as he's still in jail and did not attend the hearing.
Britney's former childhood friend and ex-husband showed up uninvited at her home in Thousand Oaks, California on June 9. He live-streamed the stunt on Instagram and announced he was there to crash her wedding.
Britney and long time partner Sam Asghari were married in front of a few dozen guests that included celebs like Paris Hilton, Selena Gomez, and Drew Barrymore.
At the hearing, a former security guard for Britney, Richard Eubler, testified that Alexander got all the way to Britney's bedroom, where the pop star had locked herself in.
Alexander was married to Britney Spears for a New York minute back in 2004, but it only lasted for 55 hours before they got an annulment.
Cover photo: collage:ROBYN BECK / AFP/ screenshot/ Instagram/ Britney Spears