Britney Spears poses topless in bed four times from London
Los Angeles, California - Oops, she did it again ... and again and again. Britney Spears posted a series of raunchy topless shots on Instagram back to back, all within an hour of each other.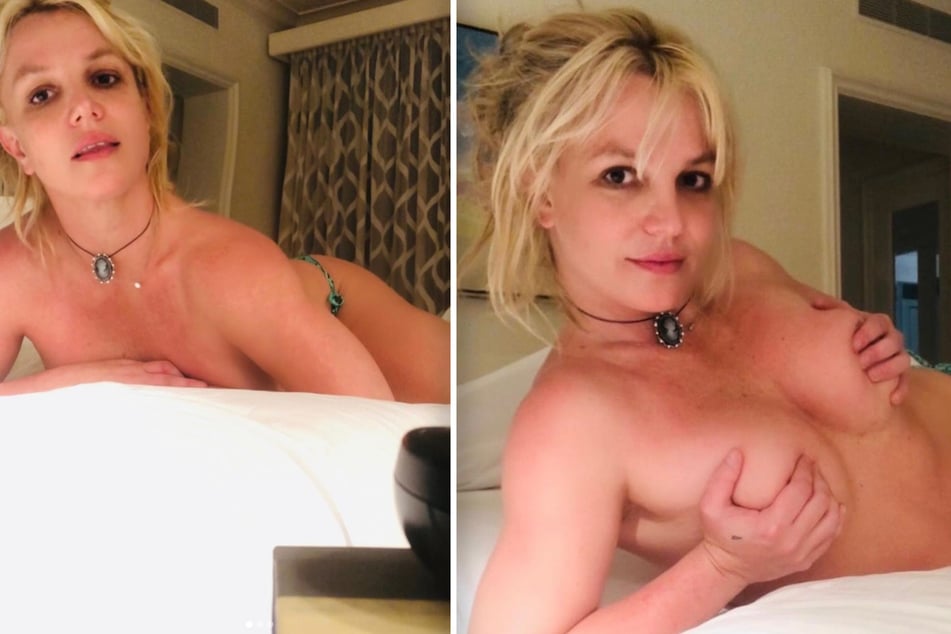 The Princess of Pop has bared it all on Instagram in the past, but this time, she was at it again with a stream of consecutive posts apparently taken in London.
On Thursday, the 40-year-old shared four sexy posts of herself, consisting of a total of nine pictures and a spliced together video of her rolling around in the hay solo.
"I held my phone up with a book and a remote control to shoot this," she wrote.
The Toxic singer also took a note from Matthew McConaughey's famous moniker, writing, "ALRIGHT ALRIGHT ALRIGHT," and explaining that although she was topless, her bottom half featured her "Cabo thong."
Fans sounded off in the comments section in support of their queen, but were puzzled as to when, why, and how the singer was in London. It is unclear if Britney actually traveled overseas.
The set of photos has already been viewed by over 6.5 million users, who added thousands of comments to the mix.
Is Britney Spears in London?
The newly married singer mostly received praise from her followers. "Waking up slaying," "Stunning," and "Beautiful as always," some commenters wrote.
Others continued to worry about Britney following the fallout and end of her 13-year conservatorship controlled by her father.
"When's Halloween???" she captioned the last shots in the bunch, in a seemingly random vein.
Later Thursday night, the star made two more unrelated posts – a video of a horse, and – in typical Britney fashion – one of her dancing and spinning.
Cover photo: Collage: Screenshot/Instagram/britneyspears