Britney's father seeks immediate end to conservatorship – are her parents trying to save themselves?
Los Angeles, California - Does Jamie Spears have ulterior motives for requesting the immediate termination of Britney Spears' conservatorship? In a new Instagram post, the singer seemed to blame not only her father for "secretly ruining" her life, but her mother as well.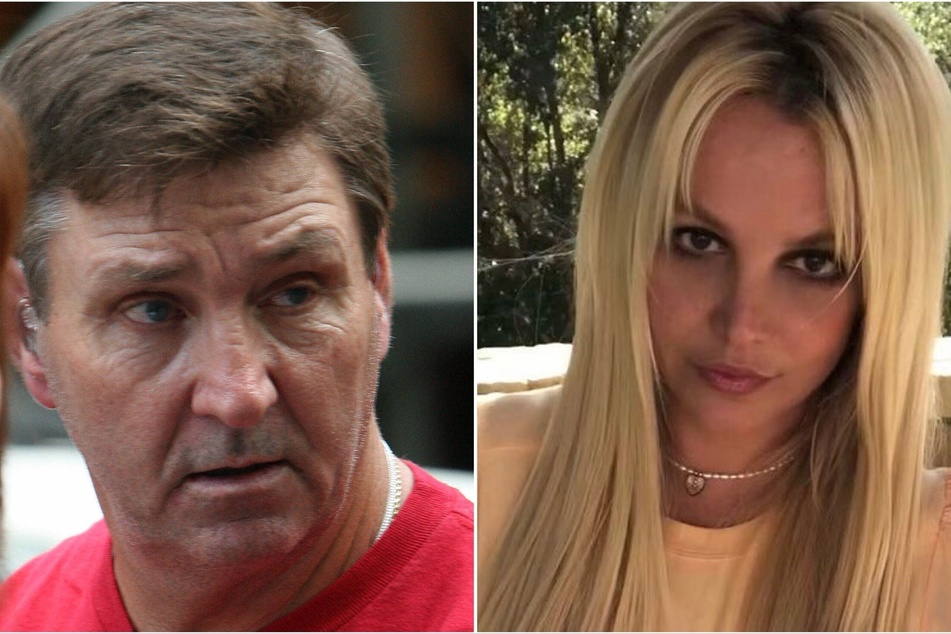 On Monday, Jamie Spears filed new court documents, obtained by People, asking for his daughter's conservatorship arrangement to end immediately.

"Britney's recent testimony and requests to take personal control of her estate and affairs have made clear that continuing the Conservatorship is contrary to her desires," wrote Jamie's attorney Alex Weingarten.
He continued, "Jamie sees no reason why the Conservatorship should continue for any amount of time and asserts he has no interest in the Conservatorship continuing."
The 69-year-old's lawyer added that Jamie "unconditionally loves and supports his daughter" and "will do everything he can to protect and care for her."
"For the last 13 years, that included serving as her Conservator. Now, it means ending her conservatorship," the lawyer concluded.
This is the second time Jamie has filed to end his daughter's conservatorship. In September, he submitted paperwork saying the court should decide whether Britney's conservatorship was still needed, and supported its termination.
However, the timing and Jamie's doubling down of the filings seem a bit coincidental. Mathew Rosengart, the Circus singer's attorney, claims the sudden change of heart could be for his own benefit.
Last week, the pop star's legal aid revealed to the courts that Jamie was requested turn over all conservatorship documents in August - which includes all communications and payments related to the years-long arrangement.
Rosengart believes that Jamie was "motivated by a desire to bolster his reputation or to avoid his deposition."
Regardless of Jamie's latest request, Britney's attorney still plans to obtain these documents, as well as the official termination of the conservatorship without a mental evaluation of the star.

Britney blames her mother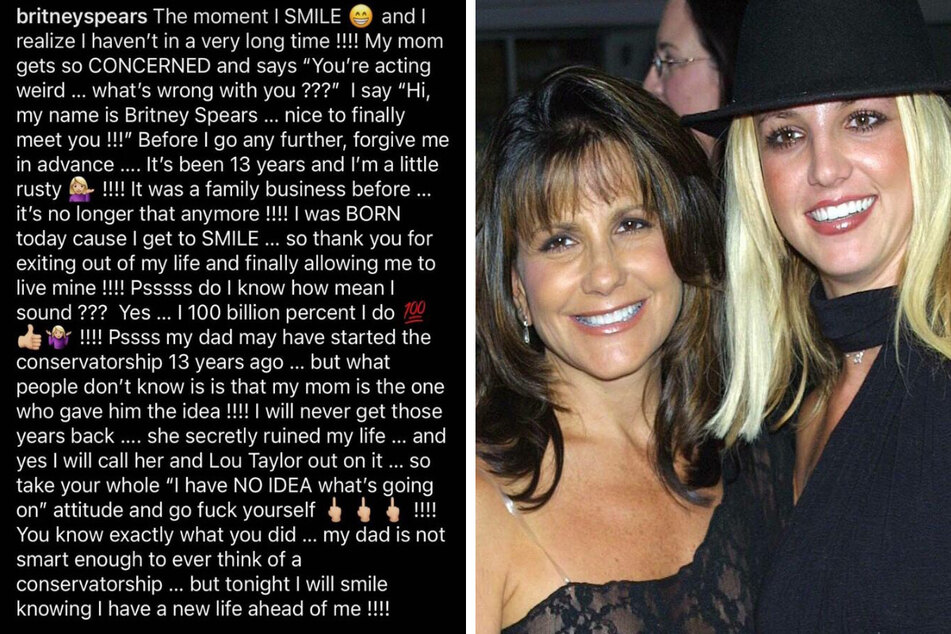 Yet, the Toxic singer's father isn't the only one getting the heat.
In a now-deleted Instagram post, the 39-year-old blasted her mother Lynne for "secretly ruining" her life.

Up until recently, Britney never publically blamed her mother or her sister Jamie Lynn outright for her situation.
All of that changed on Tuesday when she specifically named her mom in the post for being the one that "put the idea" of a conservatorship in her father's head.
"The most dangerous animal in the world is a silent, smiling woman," she began in the lengthy caption.
"My dad, Jamie, may have started the conservatorship 13 years ago … but what people don't know is that my mom is the one who gave him the idea," she wrote. "I will never get those years back. She secretly ruined my life … and yes I will call her and Lou Taylor out on it … so take your whole 'I have NO IDEA what's going on' attitude and go f–k yourself!!!!"
"My dad is not smart enough to ever think of a conservatorship," the singer added.
Lynne has remained silent amid Britney's ongoing battle. But the pop princess' latest post and other past remarks seem to hint that the two may not be as close as they once were.
Still, the post was deleted about 15 minutes after it was posted.
Britney's next court date is on November 12.
Cover photo: Collage: IMAGO/ZUMA Wire & Screenshot/Instagram/britneyspears