Britney's sister Jamie Lynn and husband swirl in the storm of conservatorship drama
Destin, Florida - Oops! Jamie Lynn is trending again.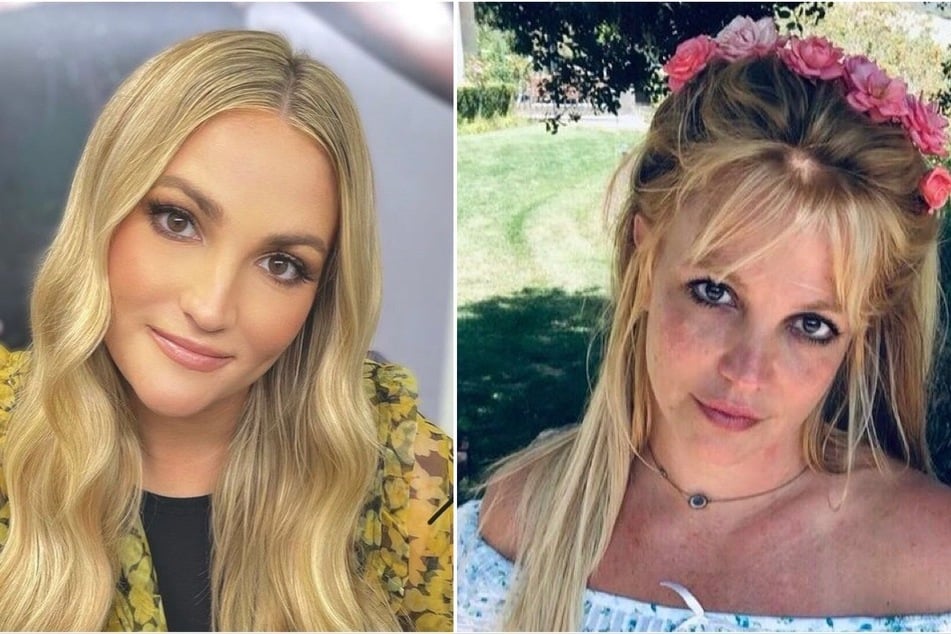 Britney Spears' sister Jamie Lynn recently fired back at rumors that her big sister financially backed her Florida condo.

However, this time, the former Nickelodeon actor decided to once again clarify her financial situation – then backtracked.
Last week, Britney seemingly slammed her sister and other loved ones in a shocking rant on Instagram, claiming the people "closest" to her "never showed up" during what she has called a "traumatizing" conservatorship struggle.
Since then, Jamie Lynn has continued to deal with the fallout of the ordeal.
The Zoey 101 star has consistently denied getting any financial help from her sister or that she has benefitted from Britney's controversial conservatorship.
On Monday, Jamie Lynn apparently addressed rumors that her sister helped her purchase her family condo in Florida – which she claimed she doesn't own!
"I don't own a condo, and I can assure you that no one has ever bought me a place at the beach, because I prefer my beach vacations at the Ritz anyway," the 30-year-old wrote in a now-deleted caption.
"Simple facts. Y'all need to stop reachin," she added.
She's since changed the caption to, "Thankful to get this time with my family in between our busy work and practice schedules with the kids lol."
Talk about a quick change of direction!
This isn't the first time Jamie Lynn has had to defend herself against #FreeBritney supporters.
After Britney's bombshell court appearance in June, the mom of two took to social media to speak out about her sister's conservatorship for the first time.
Jamie Lynn defended her relationship with her sister and claimed that she'd been "supportive" of her since the beginning.
Yet, Britney's recent rants and cryptic messages are starting to tell otherwise – and the bizarre nature of Jamie Lynn's most recent post didn't stop there.
Was Britney's brother-in-law caught stalking her page?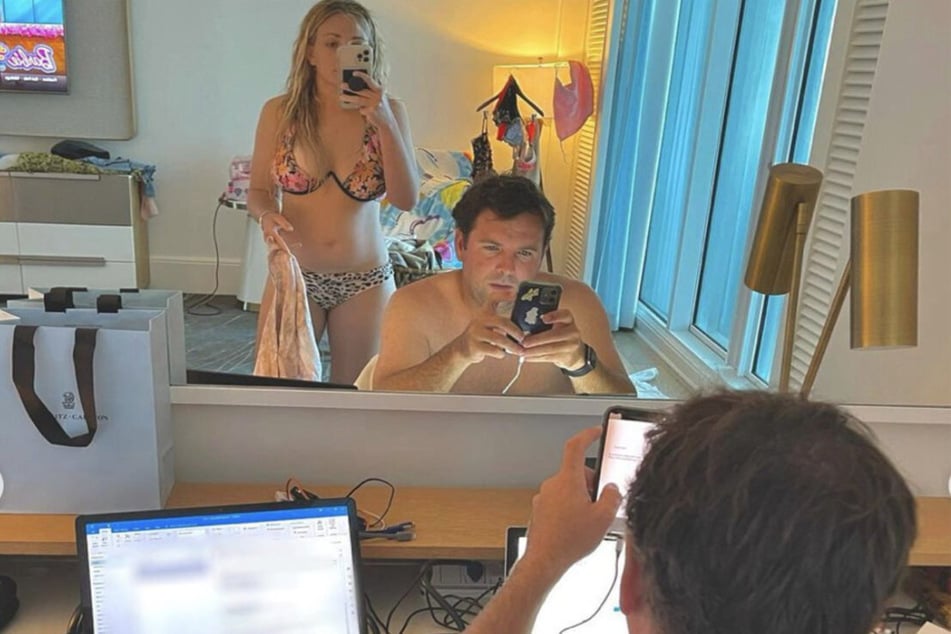 Awkwardly enough, fans also spotted another weird thing about Jamie Lynn's post.
Among the same Florida photo dump was a snap of the star with her husband, Jamie Watson.
Jamie Lynn's spouse was seen on his phone while his laptop was open. In the photo, both screens are mysteriously blurred out.
However, upon closer examination, users saw that Jamie was actually scoping out Britney's IG page!
Observant fans claimed they could spot the Circus singer's recent post that had the page of a book with the words: "Kindness. Do you know what really turns me on? What I find incredibly sexy? Kindness."
While this could all be a coincidence, it definitely doesn't do much to dissuade Britney's allegations that those she loves the most haven't helped her.
Meanwhile, the pop princess has continued with her fight to remove her father as her conservator, officially petitioning the court to extract him from her affairs on Monday.
Will Jamie Lynn come under fire from the pop star next?
Cover photo: Collage: Screenshot/Instagram/jamielynnspears & britneyspears