Bronny James' NBA prospects humbled by two-time champion Kenny Smith
Los Angeles, California - Bronny James can only hope to earn a coveted spot in the NBA, according to a two-time league champion.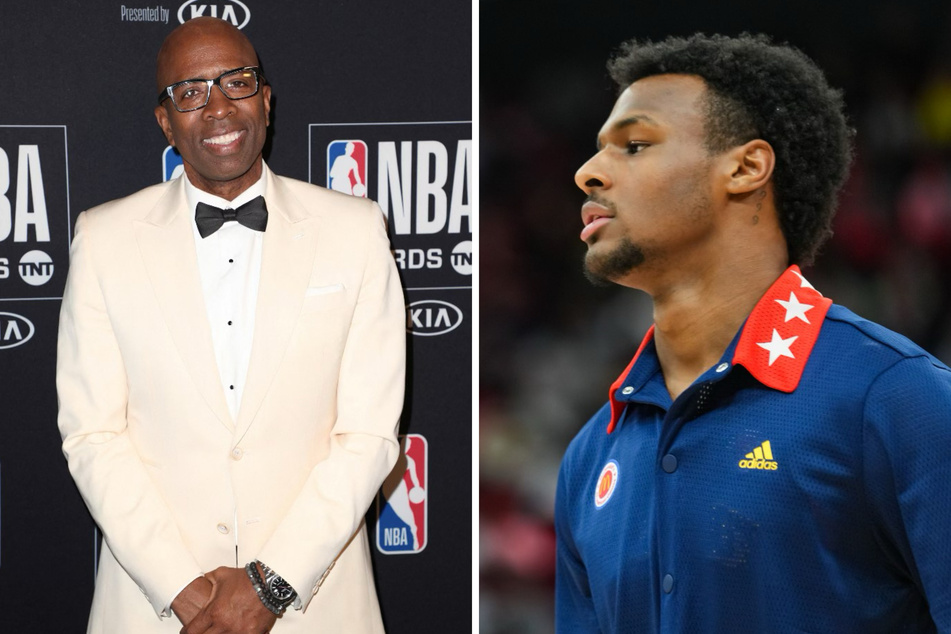 When you're the eldest son of four-time NBA champion LeBron James, it's difficult to avoid the national spotlight.
Future USC hooper Bronny James has faced lofty expectations throughout his high school playing career, and has been subjected to NBA speculation ever since.
However, no prospect just floats their way into the league, and two-time NBA champion Kenny Smith assures such is the case with Bronny.
While Smith isn't disregarding Bronny's NBA-like skillset, he's simply noting how difficult it is to enter – and play in – the big league.
"Stop! His son is at USC and he has to go through a process to possibly get into the NBA that is very hard to get to," Smith said on Big Boy's Neighborhood podcast. "People forget, 75 years of basketball, Big, there's only been 5,100 players that touch a floor. Ten-day contracts, ten seconds, one second, only 5,100 people in 75 years."
The former NBA baller-turned-analyst seems to be the only basketball fan reminding the NBA world that Bronny still has to face several obstacles to make it to the NBA.
"So to be waiting on your son to be one of those 5,100 – that doesn't even make sense either," he continued. "He's not waiting for his son. He's hopefully wishing his son would make it," he added.
Bronny has been a hot topic during the offseason as he prepares to make his NCAA debut once the 2023-24 college basketball season begins.
Cover photo: Collage: Joe Scarnici / Alex Bierens de Haan / GETTY IMAGES NORTH AMERICA / Getty Images via AFP