Bronny James gets a huge new ranking – but some basketball fans aren't convinced
Los Angeles, California - Bronny James is good at basketball, but is he this good? A new ranking has fans up in arms.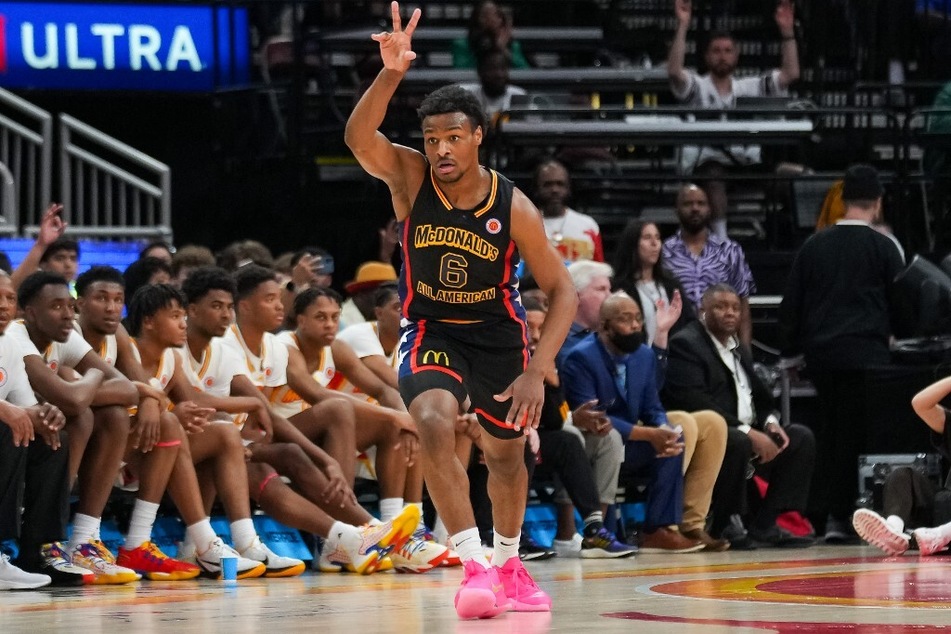 Bronny James is officially set to play college basketball after making a huge and long-awaited commitment to USC over the weekend.
Yet on Monday, the son of the Los Angles Lakers superstar LeBron James caught some flack for a new and impressive ranking.
Per On3, Bronny has been ranked as a five-star prospect and the No. 11 player in the country in the class of 2023.
But according to some in the basketball world, Bronny is simply being overhyped!
"11 in the nation is crazy, he's good but cmon," one fan tweeted in protest.
"#11? Stop it…nice player, but this ranking is a joke!" another fan agreed.
"Bro ain't no 11 best player in the nation lol I'm telling y'all man… last name goes FAR," another added.
Will Bronny James be the next USC Trojan basketball superstar?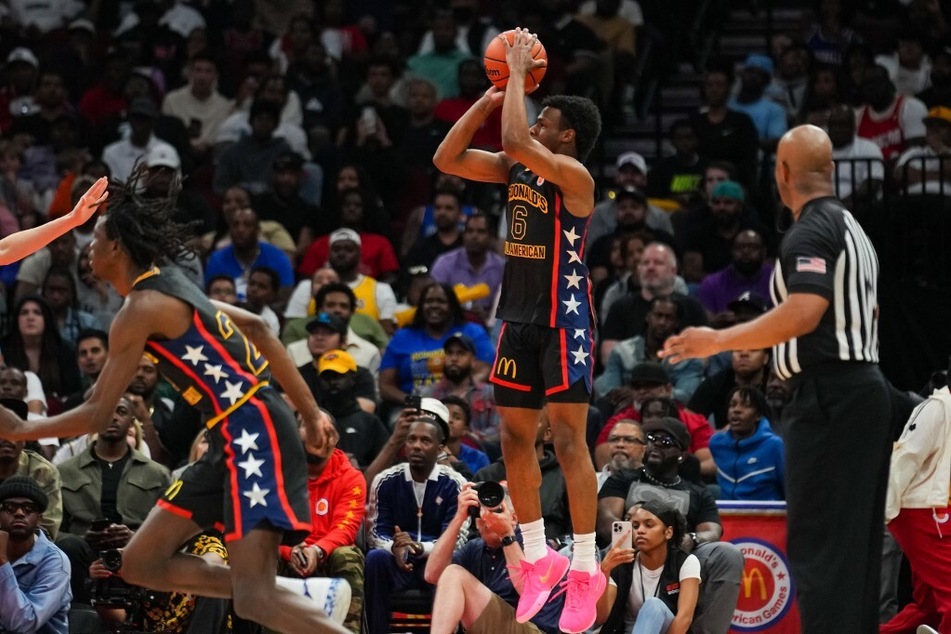 After heavy rumors swirled and many guesses and chatter loomed over Bronny's recruitment, he announced his pick to play with the Trojans on Saturday. The choice comes perhaps as no surprise due to its proximity to his dad and the Los Angles Lakers.
The young combo guard is set to become the biggest sports figure at Southern California, and has already commanded attention comparable to USC's reigning Heisman Trophy winner Caleb Williams.
Bronny will look to make an immediate impact on the Trojans hoops team, which lost four guards to the transfer portal this offseason.
Bronny James will step onto the USC campus and likely make its program one of the most-watched college basketball teams in the country.
Cover photo: Collage: Alex Bierens de Haan / GETTY IMAGES NORTH AMERICA / Getty Images via AFP