How Bronny James fits into USC coach Andy Enfield's basketball vision
Los Angeles, California - Will Bronny James start for USC hoops as a freshman?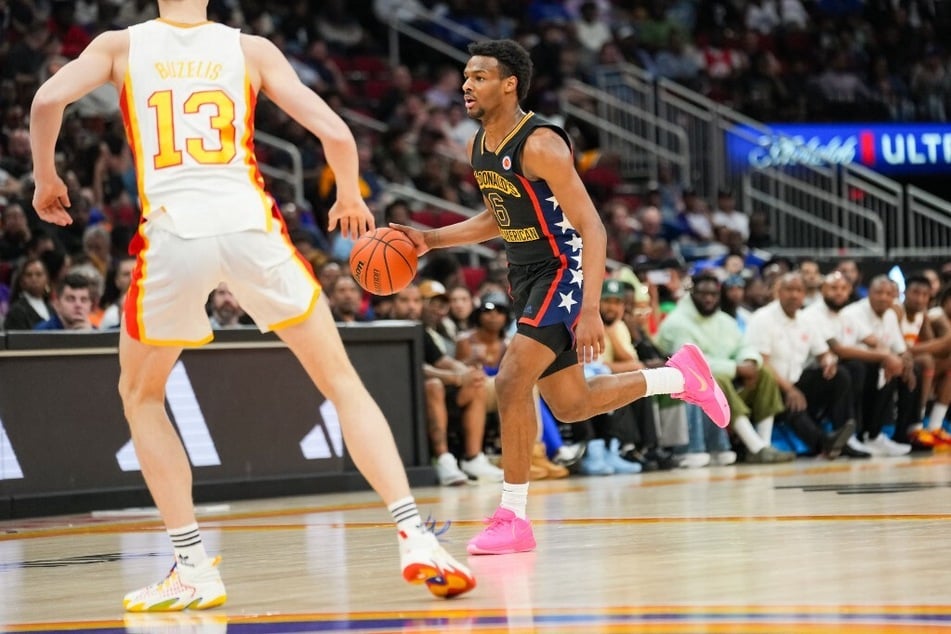 Bronny James is officially set to play for the Trojans next fall and USC basketball coach Andy Enfield will have his hands full with a star-studded roster!
When Bronny committed to USC, many assumed he may play a key role in the back court for his new head coach.
Since the Trojans are returning with minimal depth at the guard position following an exodus of players this offseason, Bronny will have an opportunity to play early in his USC career, according to Enfield.
"All our guards have a great opportunity to play for us because we don't have a ton of guards," Enfield told ESPN. "We don't have eight or nine. We have some opportunity for those guys to carve out a nice role for them, and in Bronny's case, we don't promise starting spots, but the nice thing is I think all of our guards will play good minutes for us this year."
Bronny could play a single college basketball season before potentially declaring for the NBA Draft in hopes of playing alongside his father, LeBron James.
Enfield added: "It's so refreshing to see a young man deal with all the celebrity status of his dad, but be such a humble young man. We recruited Bronny because we think he's a great fit for our basketball program as a player and the type of person he is."
LeBron James has been "extremely supportive" of Bronny's USC decision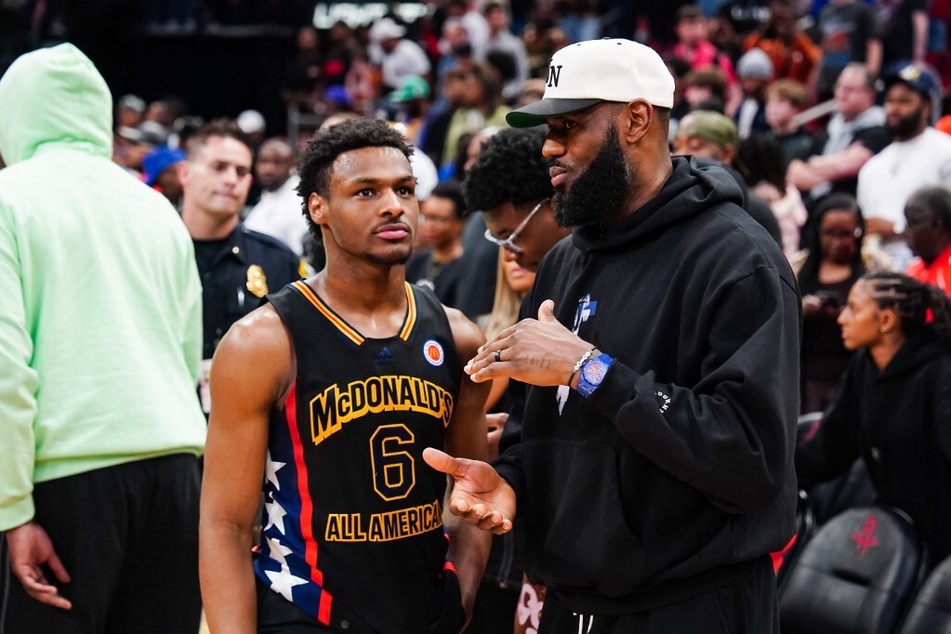 On the basketball court, LeBron James is seen as one of the most dominant players.
As a dad, however, he appears to be very laid back!
Many might naturally assume that the LeBron was very hands-on throughout Bronny's college recruiting process.
While the celebrity dad has repeatedly said that he wants to play with Bronny in the NBA, per coach Enfield, the 38-year-old athlete and his wife did not hover over Bronny while he was making his college decision by any means.
"Savannah and LeBron have been extremely supportive of Bronny and his decision to come to USC," Enfield said. "They have a great understanding of what it takes to become a great player. I think the expectations – there are certainly expectations – but the expectations are not unreasonable as parents."
He added: They want what most other parents want. They want their son to come get an education, develop on the basketball court, play with other good players and to have a coaching staff that can help them develop and help him become a better player."
With arguably one of the most notable rosters in college basketball, USC is bound to have many eyes on its hoops program next season.
Cover photo: ALEX BIERENS DE HAAN / GETTY IMAGES NORTH AMERICA / GETTY IMAGES VIA AFP