NCAA basketball insider makes bold Bronny James prediction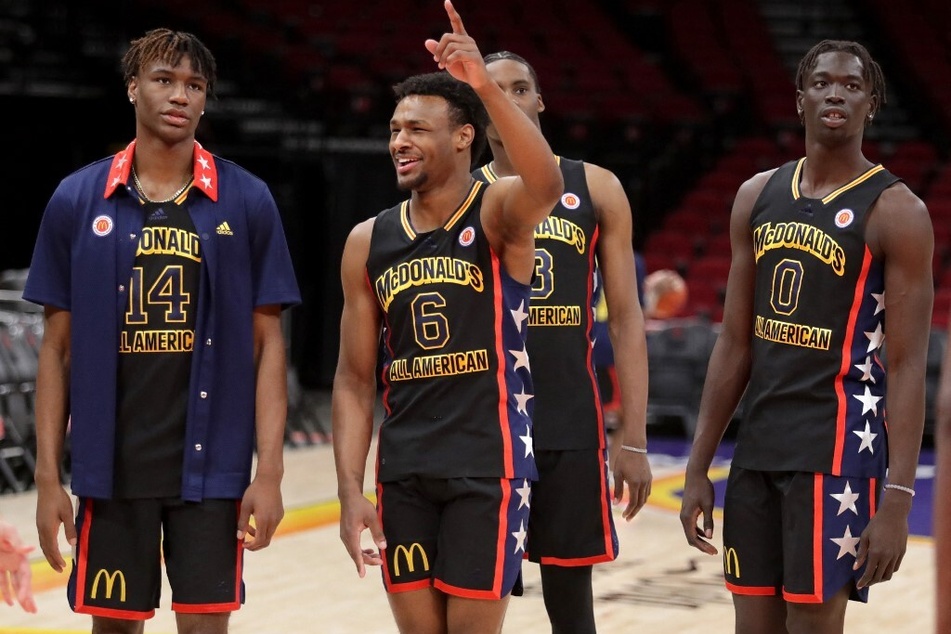 Since 2021, USC hoops has appeared in three consecutive NCAA Tournaments, including one appearance in the Elite Eight.
With Bronny James now on the roster, USC is expected to earn yet another March Madness trip with the help of LeBron's eldest hooper son, who some believe will start immediately.
However, others see Bronny missing out on playing for the Trojans as a member of the team's starting five.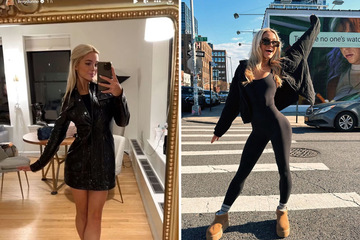 College basketball insider Jon Rothstein with CBS Sports boldly tweeted his early season prediction about the Trojans' starting five, leaving Bronny out of the mix.
"Early prediction on USC's 2023-24 starting five: Isaiah Collier, Boogie Ellis, Kobe Johnson, DJ Rodman, Joshua Morgan," Rothstein tweeted.
Ellis and Johnson are USC's top two returning players, while Rodman, the son of NBA legend Dennis Rodman, is a transfer from Washington State, and Isaiah Collier is a five-star freshman guard.
College hoops fans are split on whether Bronny James is starting five ready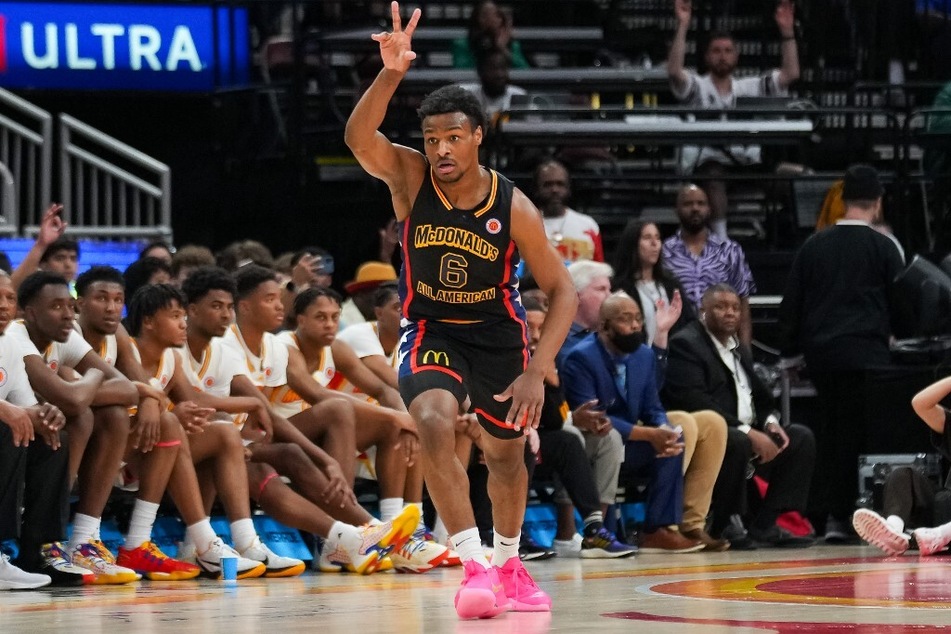 The idea of USC having a starting five sans Bronny has evoked a mixed response from fans.
"Lol I appreciate a good troll job as much as the next guy but in what universe do you think Bronny won't be starting?" one fan tweeted.
"Yeah, zero percent chance Bronny went there to come off the bench," another added.
On the flip side, not all hoops fans disagree with Rothstein's take on Bronny not starting for USC this fall.
"Bronny needs to start the year as 6th man, I'm interested to see how Vince developed this off-season and if he can battle Morgan for the job although I like them both," one fan wrote.
"A lot of people in the mentions didn't watch Pac12 basketball if they think Bronny will start over the number one recruit in the nation or Boogie Ellis, the preseason Pac12 POY," someone else shared.
Bronny is set to make his college basketball debut with USC on November 6 against Kansas State.
Cover photo: Bob Levey / GETTY IMAGES NORTH AMERICA / Getty Images via AFP