Cardi B is a "cooking queen" with hilarious boozy holiday drink TikTok
Los Angeles, California - Cardi B took to social media to share how she makes a hot holiday classic, and users are gushing over how adorable the rapper is with her creamy concoction.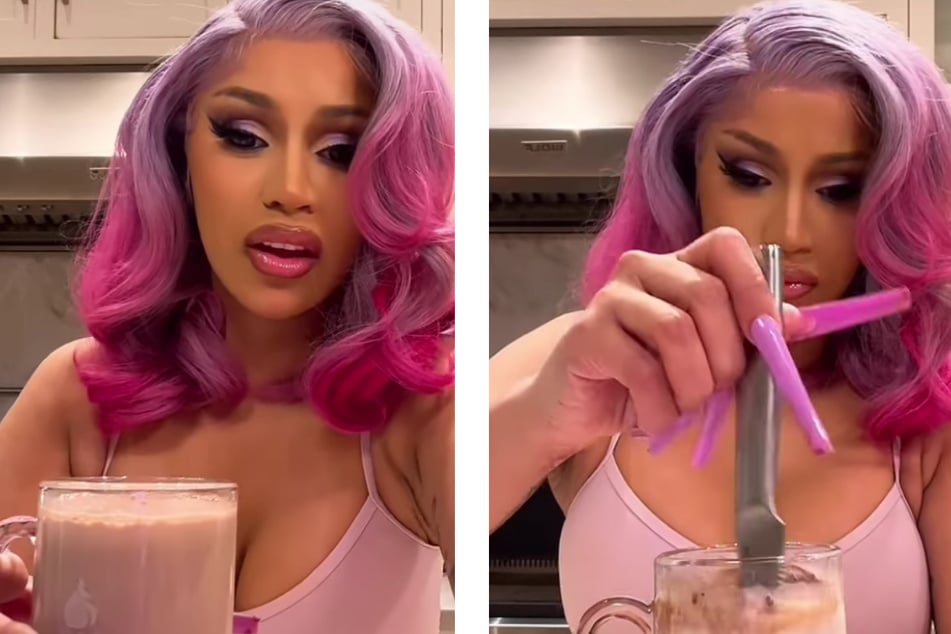 After appearing as a guest at Lizzo's concert in LA on Saturday, Cardi whipped herself up a drink and an adorable TikTok.

Cardi in the kitchen, is – per usual – hysterical.
"I'm not that good at making TikTok's soo lmaaaooooo," Cardi captioned her Instagram post of the vid and said in the clip. "Bare with me."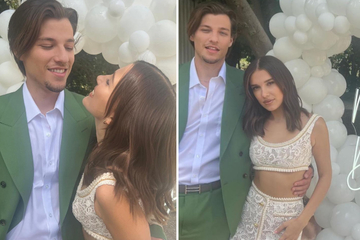 What she is great at, though, is amusing millions. Mixing up what she dubs "the most delicious holiday drink," she promises the hot chocolate with Bailey's "melts in your mouth!"
And it's topped with her very own boozy whipped cream.
The clip has a whopping 9.5 million views on TikTok and more than 2 million likes on Insta and counting. Stirring up the holiday cocktail just in time for Thanksgiving, the Grammy award-winning rapper makes the video pop with her impossibly long fuchsia nails and matching ombré hair.
Cardi B is a cooking queen with a new boozy hot chocolate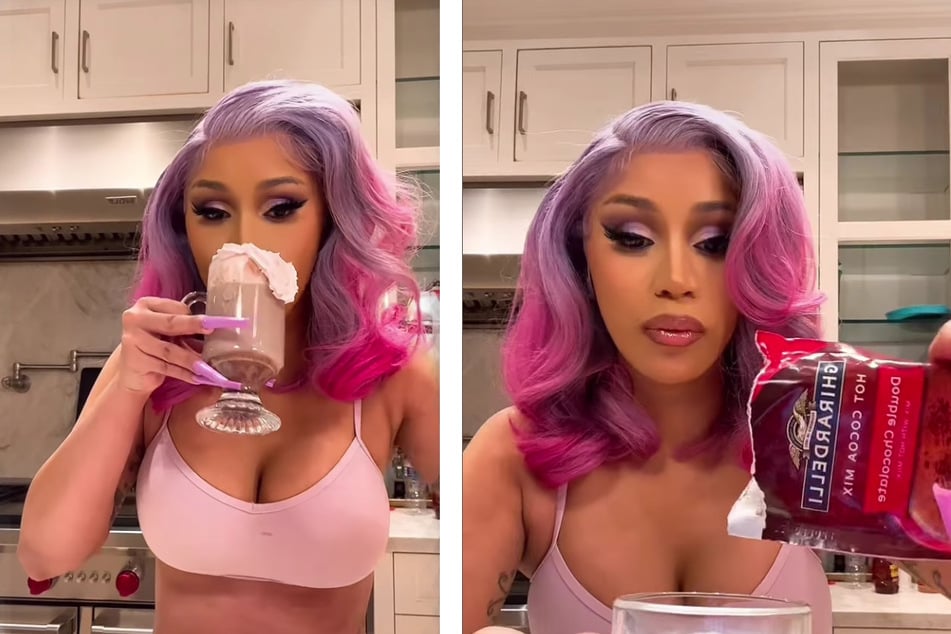 The viral clip has multiple cuts and is full of surprising moments. When adding Bailey's to her drink, Cardi says, "Lets spice some sh*t up."
And just when you think the star is going to top the whole holiday drink with her favorite chocolate – peppermint bark – she eats it instead.
One amused TikTok commentor wrote, "Why I thought she was going to chew the peppermint bark and put it on top of the drink to give it a crumbled effect."
In the clip, the rapper repeats, "Hold up I be back," as she's goes to get some essential ingredients she's missing – like a spoon or the whipped shot she planned to put on top. Many social media users admitted to stirring with a knife, like Cardi, when missing a spoon.
One Insta user joked, "My dumba** thought you was about to stir it with your nail." (TBH, we were all thinking it.)
Fans called the Privacy artist a "cooking queen" and said they were "gonna make it just because Cardi told me to."
Famous pal Lizzo even chimed in in the comments: "Wait… u did this after our show lol."
"Yes …I should have made you some!!" the rapper replied.
Maybe Cardi could be whipping up some more for her famous friend next!
Cover photo: Collage: Screenshot/TikTok/Cardi B