Cardi B wows Instagram with another stunning makeover!
New York, New York - Instagram users can't help but gush over Cardi B's latest post, which features a radical and colorful makeover!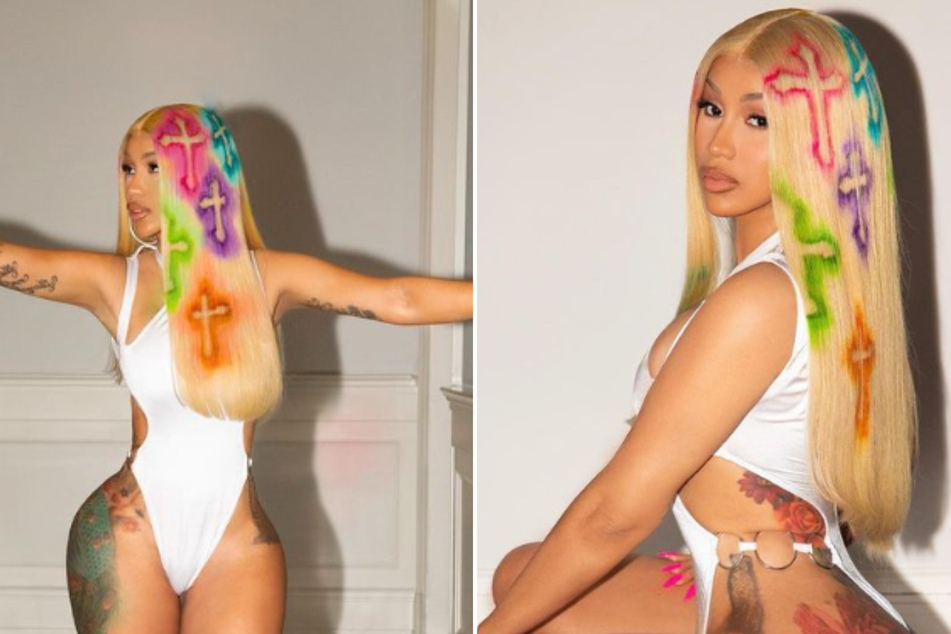 On Thursday, Cardi dropped a series of sexy snaps with the caption "LET ME POP IT OFF !" – a reference to her latest song collab with Latto.

The post includes six pics of Privacy artist posing in a bold look, as well as a video compilation of TikTokers rocking out to her verse from Put It On Duh Floor 2.
But it was Cardi's stunning look that really captured the imagination.
She appeared in a white one-piece swimsuit with a cut-out halter top. And that's not even the most eye-catching part: that would be her colorful wig. The blond tresses aren't just super smooth – they've got hand-painted cross decorations by legendary hairstylist Tokyo Stylez, of Keeping Up With the Kardashians fame!
The WAP rapper's post went viral immediately, boasting well over three million likes.
Complements, heart smilies, and fire emojis poured in the comments section, with on Instagram user declaring Cardi B the "Best Dressed Female Rapper Since Lil Kim."
It's hard to argue with that!
Cardi B's hubby Offset also chimed in and dubbed it "incredible."
Cover photo: Collage: Screenshots/Instagram/Cardi B