Cavinder twins get their mom up to speed with Area Codes-inspired gossip!
Gilbert, Arizona - As the mother of five daughters including social media sensations Haley and Hanna Cavinder, Katie Cavinder is never lacking with girl talk!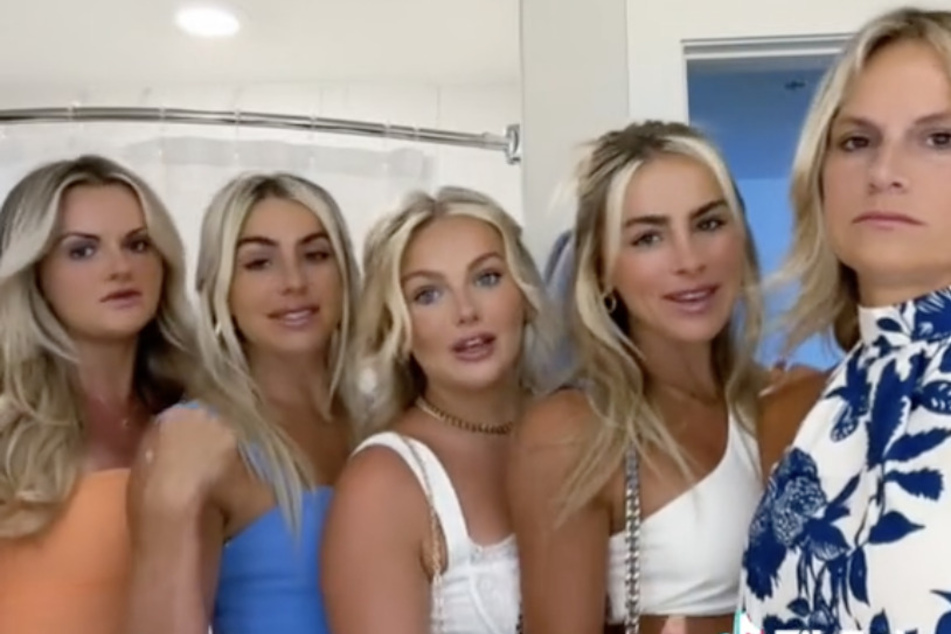 Cavinder twins Haley and Hanna celebrated Mother's Day unlike any other athlete influencer!
In addition to their viral "mom-twinning" post on Instagram, the sisters took to TikTok to share a hilarious video that all girl moms can relate to.
Haley and Hanna were joined by their sisters Brooke and Natalie in a hilarious video captioned that's captioned, "There's always a lot going on," where the girls are seen dishing hot gossip to their mom, Katie.
To make the clip even more entertaining, the girls use the lyrics of hip-hop artist Kali's viral song Area Codes as the gossip their mom is trying to keep up with.
The video climbed to viral heights within 24 hours and now boasts with nearly half a million views and thousands of likes.
"This one's too good," one fan wrote in the comments section.
"Man, that's a lot of gossip Momma Cav has to listen to haha," another fan added, while someone else hilariously asked, "How does she keep track of which boy drama belongs to which daughter."
Following the end of their college basketball careers at the University of Miami, the twins are gearing up to embark on WWE journey.
Cover photo: Screenshot / TikTok / Cavindertwins