Cavinder twins goes viral with their triplet mom
Fort Lauderdale, Florida - Do the Cavinder twins have a secret triplet sister?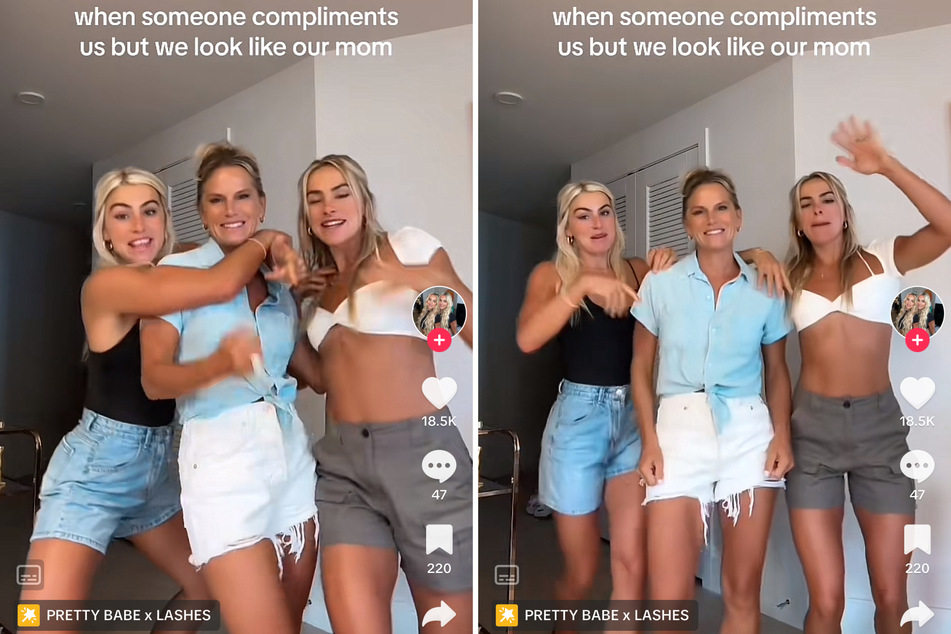 The Cavinder twins are big on family and they love to post social media content with their sisters and their mom, Katie, who many fans joke to be the twins' secret triplet.
In their latest viral social media post, Haley and Hanna seemingly play into the joke by highlighting the striking resemblance they share with their mother.
"When someone compliments us but we look like our mom," the twins captioned their TikTok video with the description,"she loves us."
As expected, the Cavinder twins' multimillion following bombarded the twins with comments complimenting their younger-looking mom.
"Momma cav is a walking W," one fan commented, and the twins responded with a queen emoji.
"Mom is such a good sport doing all these with you. Love it!" another fan added. "ik she's the best," the Cavinder sisters replied.
"Three gorgeous queens!!" someone else wrote.
Cover photo: Collage: Screenshot / TikTok / cavindertwins