Cavinder twins slide into surprise switch-up magic in viral TikTok
Fort Lauderdale, Florida - First comes Hanna, then comes Haley? Can you tell which Cavinder twin is which?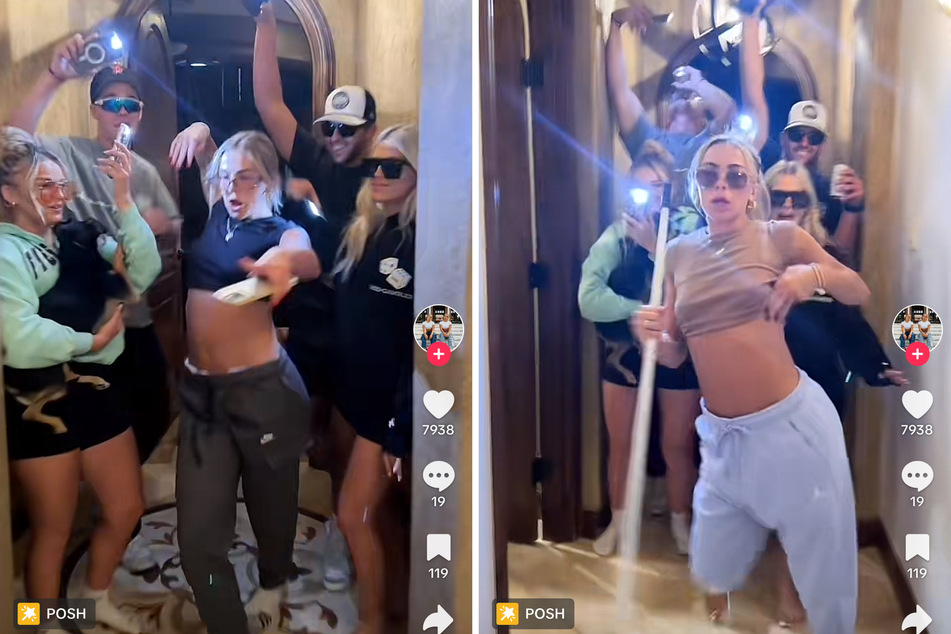 In a new viral TikTok video, the Cavinder twins wowed their fans with a cool twinning trick.
They joined in on a popular TikTok trend using Justin Bieber's song Maria in pop-star style.
Hanna kicked things off in the clip by gliding into a crowd of "fans" like a pop queen, with her friends flashing their phones like they were at a concert.
As she mouthed the song lyrics, "knocking on my door," she entered a room, and made a surprise switch up.
Out popped Hanna's twin Haley, who stepped in as the rock star, taking her place.
Fans raved over the Cavinder twin's viral magic, which saw over 70,000 views and thousands of comments.
"the slide ateeeee," one fan said.
"Ain't no way," another added.
Fellow college athlete-influencer Olivia Dunne also tried her hand at the TikTok trend with her own version last week.
The Cavinder twins garnered significant attention earlier this week when Haley seemed to subtly confirm a romantic connection with Dallas Cowboys tight end Jake Ferguson.
Cover photo: Collage: Screenshot / TikTok / Cavindrtwins