Chris Rock and Dave Chappelle blast Will Smith over Oscars slap and "bullsh*t joke"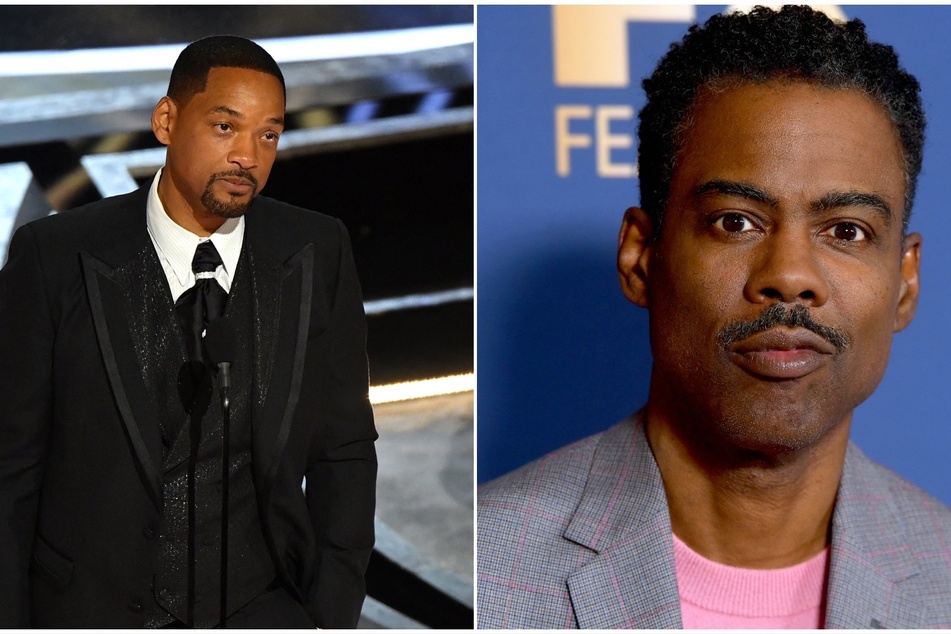 It doesn't look like the comedy star will be forgiving the Oscar-winner any time soon for slapping him onstage on live TV at the Academy Awards in March.
During the first leg of his European stand-up tour, Rock kicked off things off on Thursday night by reflecting.
Per Deadline, the 57-year-old addressed the crowd at Liverpool's M&S Bank Arena saying, "Did that sh*t hurt? Goddamn right! The motherf**ker hit me over a bullsh*t joke, the nicest joke I ever told."
The moment occurred after the Grown Ups actor made fun of Will's wife Jada Pinkett-Smith's shaved hairstyle, which she has attributed to her struggle with hair loss and alopecia. Smith was not a fan.
Rock went on to say that regardless of the assualt, he returned to work the next day. He added that in an America, where people now succeed through either infamy, excellence or claiming victim status, he was no real "victim."
Chappelle joined the fellow comedian and spoke on his own attack in May, when a fan lunged at him onstage at a show. He also touched on Will's behavior during Oscar's night.
"That was some scary sh*t," Chappelle recalled, before deeming Smith's response to Rock's joke a "very strange choice".
The Chappelle Show alum continued the digs, saying that Rock has always been himself, whereas the Fresh Prince of Bel-Air star – who Chappelle has also been friends with for years – "did an impression of a perfect man for 30 years."
"And he ripped his mask off and showed us he was as ugly as the rest of us," the 49-year-old claimed.
"Whatever the consequences are, hope he doesn't put his mask back on again, and lets his real face breathe."
Will Smith continues to focus reviving his career post Oscar-slap
Meanwhile, the 53-year-old King Richard star was seen filming this week for the first time since the infamous slap. Smith was photographed in Ecuador shooting for the National Geographic/Disney+ series Welcome to Earth.
Last month, the actor broke his silence over the incident for the first time in an emotional YouTube clip, which he also shared on social media.
Will took accountability for his actions and also dished that he reached out to Rock, who apparently responded that he "is he's not ready to talk and when he is, he will reach out."
Despite the Grammy-winner's seemingly sincere plea, these two are clearly a very long way from burying the hatchet.
Cover photo: Collage: ROBYN BECK / AFP & ROBYN BECK / AFP