Chrishell Stause makes her debut in new boo's music video
Los Angeles, California – Selling Sunset's Chrishell Stause made her music video debut in her new boo G Flip's latest drop, and it's spicy!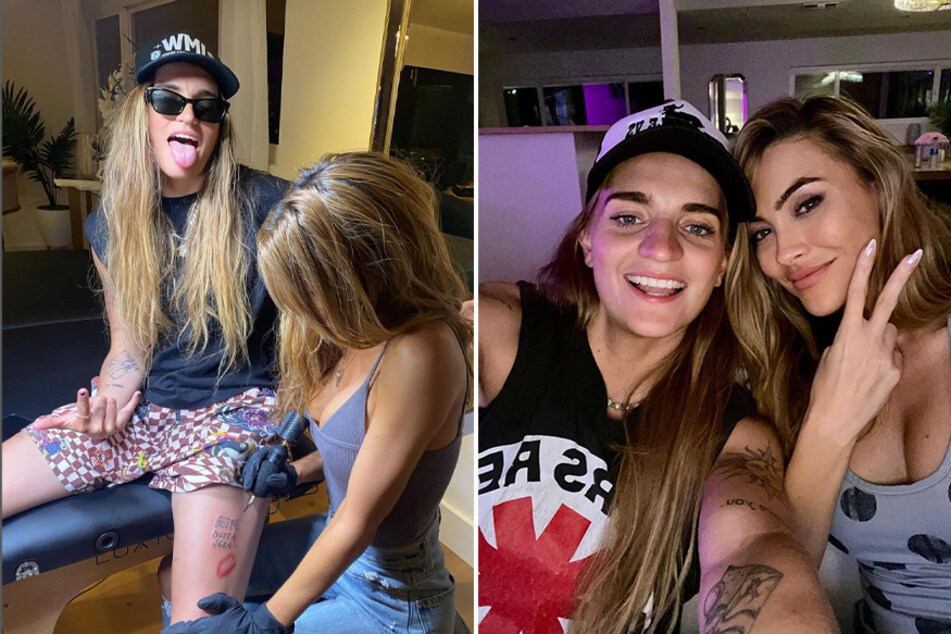 We had a feeling Chrishell's return to the acting world was going to be hot, hot, hot based on the sneak peek she gave fans at Selling Sunset's season five reunion.
As it turns out, our intuition was right on the money.
From the reality TV starlet rocking a tight leather dress and destroying a convenient store while mouthing the lyrics to her getting handsy with the Australian singer, this vid was s-t-e-a-m-y!
A lot has happened between the two since G's team tapped Chrishell's shoulder to star in the video, which is essentially where their love story kicked off.
The Netflix star dished on how her relationship with G came to be at the reunion, telling host Tan Frances and her castmates, "It started because I was just going to be in their video, and it's about this chaotic love story.
"I come from soaps, I love acting, and with the job that we have I don't always get to do it. And so, at first of course I was like, 'yes, let's do that.'"
Chrishell Stause defends her love story with grace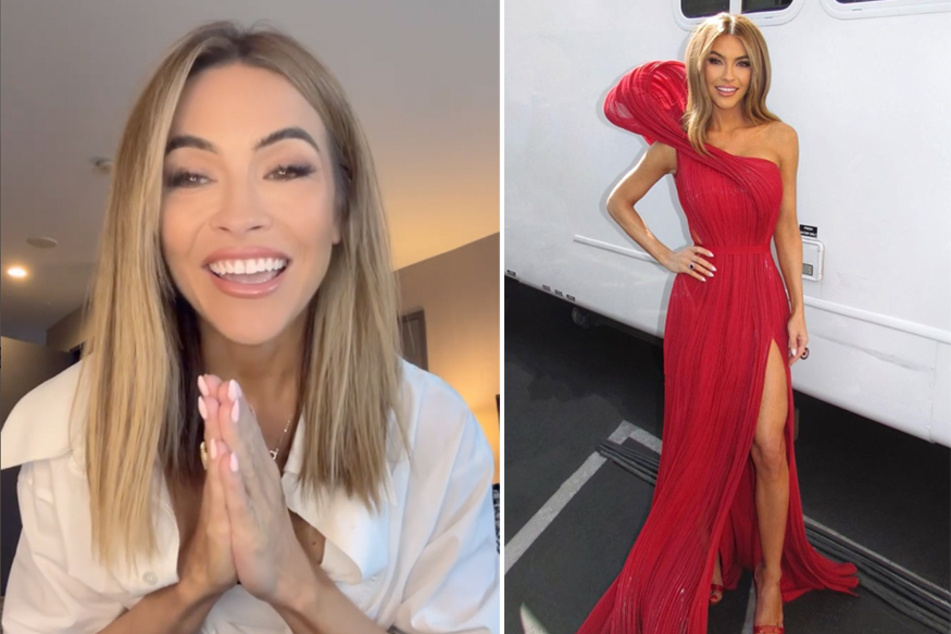 Since revealing her new relationship with the non-binary musician at the reunion, Chrishell has faced some backlash, which she gracefully addressed in an Instagram video on Wednesday.
"In this current situation with G, it's one of those things that yes, I wish we were in the same stage of our lives and wanted the same things, but that doesn't diminish the deep connection that we have made and the way that they have opened my eyes to what that future could look like," Chrishell said.
"I will always attribute the fact that I have so many more options and things in my future," she said, likely referencing her desire to have a child.
"For me, it is about the person, and it is about their heart. And yes, there's a part of you that's [about] what you're attracted to. But for me, I am attracted to masculine energy, and I don't really care what the physical form is."
G Flip even commented on their boo's IG post, writing, "Well said beautiful."
We love a supportive S.O. and how happy they seem to make the queen that is Chrishell!
Cover photo: Collage: Screenshot/Instagram/gflip & chrishell.stause