Demi Lovato surprises fans with brand-new song that takes no prisoners
Los Angeles, California - Demi Lovato released her first new music since last year in a surprising and unannounced move, just two days before the one-year anniversary of the overturning of Roe v. Wade.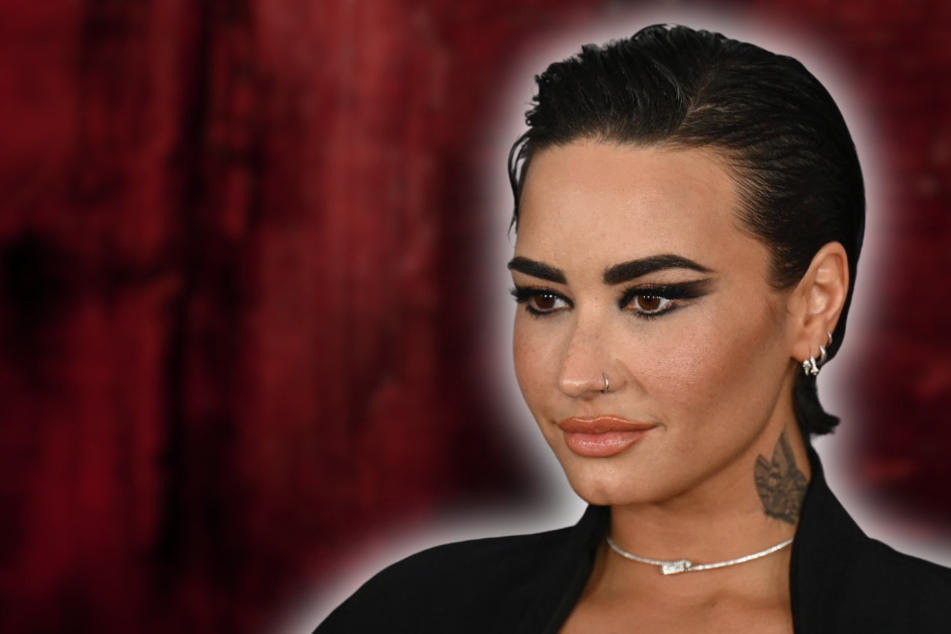 It looks like the pop star is about to be demi-nating the charts once again!
Swine is the Grammy-nominated singer's powerful new song, and serves as a cry for choice and bodily autonomy.
Demi took to Twitter to announce the drop on Thursday, expressing her intention to empower anyone fighting for equality.
"It's been one year since the Supreme Court's decision to dismantle the constitutional right to a safe abortion, and although the path forward will be challenging, we must continue to be united in our fight for reproductive justice."
She continued, "I want this song to empower not only the birthing people of this country, but everyone who stands up for equality."

The hard-hitting rock-tinged anthem marks Demi's first song since her last album Holy Fvck, according to Billboard.
Its lyrics take no prisoners: "God forbid, I wanna f**k whoever the f**k I want / And if he c*ms, I guess I gotta be a mother / F**k what I think, I don't know a thing / The government knows my body."
"My life. My voice. My rights. My choice," she screlts.
With its release, Lovatics across the nation are expressing their opinions on social media.
Demi Lovato's impactful music return resonates with fans
A fan on Twitter said, "love the way you use your voice for what's important! Love you."
"Me after taking a quick break at work just to listen to the new song," another fan wrote.
As Demi continues to speak up about what's important to her, the new song and video has the star's fans over the moon with appreciation and awe.
It's clear Demi's heartfelt lyrics have struck a chord with many listeners.
Cover photo: ANGELA WEISS / AFP (TAG24 Edit)