Harry Styles unveils new look for final leg of Love of Tour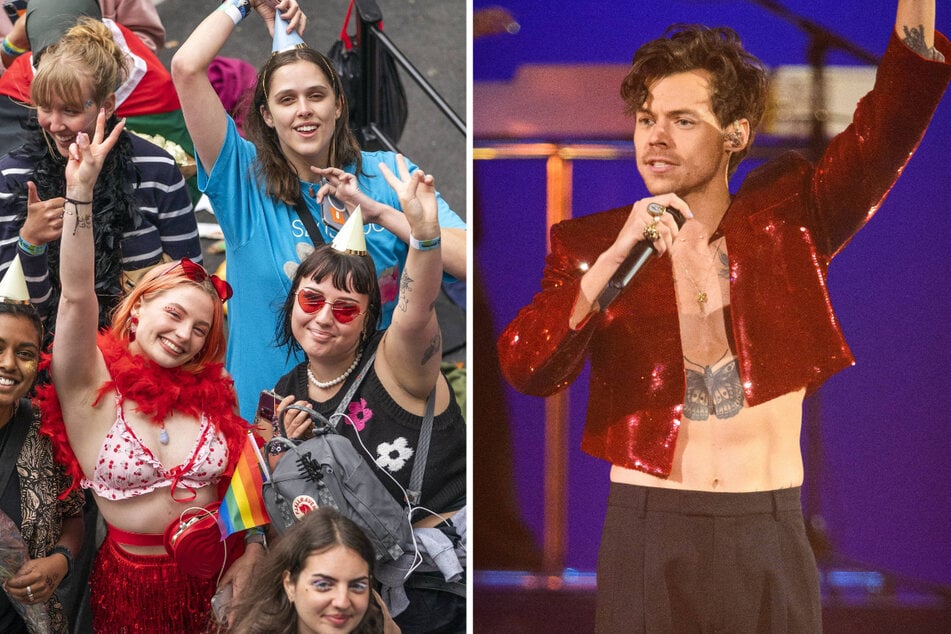 The 29-year-old is bringing his three-year concert series to a close in Europe this summer, and fans have gotten their first look at brand-new visuals and merch for the final leg of the tour.
On Friday, an exclusive new line of clothing, accessories, and more was unveiled, bearing a new design featuring an adorable set of houses playing music (a seeming nod to Styles' Grammy-winning third album, Harry's House).
Another limited-release design features the Love on Tour 2023 logo, with the last leg of cities listed on the back.
The latest looks are not currently available on the Watermelon Sugar singers' online store, as they are likely exclusive to the final venues as of right now.
Harry Styles changes up stage and visuals for Love on Tour's last leg
Styles will perform the first of the European shows in Horsens, Denmark, on May 13, with another show on May 14 before heading to Munich, Germany.
Other notable stops include four shows at Wembley Stadium in London, England, as well as the final show in Reggio Emilia, Italy, at RCF Arena on July 22.
The former One Direction star will debut a new stage design for the final leg of the tour as well.
Will all of these changes mean a new setlist for Harries to rock out to as well? Fans will find out on Saturday!
Cover photo: Collage: IMAGO / ANP & PA Images