"Nazi pig": Hellboy star Ron Perlman viciously slams Ron DeSantis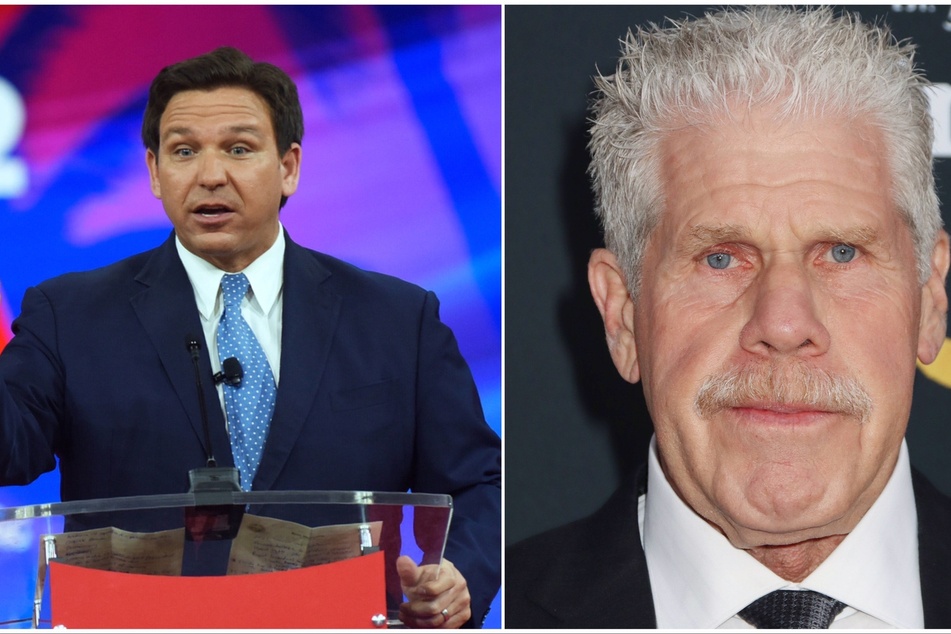 On Tuesday, Perlman unleashed his fury against DeSantis, a day after the governor signed the infamous Don't Say Gay bill into law on Monday.

The actor posted a brief clip on Twitter, slamming DeSantis in the harshest possible terms.
"Good morning, Governor DeSantis. Ron here," the Sons of Anarchy star begins with a smile, before adding, "Um, Don't say Gay? 'Don't say' as the first two words in a sentence spoken by a political leader of a state? In the United States of America? Don't say?"

That's when things quickly escalate: "Don't f**king say, you f**king Nazi pig? Say! First Amendment. Read about it, then run for office you piece of s**t," Perlman growls.
DeSantis isn't the first politician to have gotten on the wrong side of Perlman recently.
On March 23, the 71-year-old attacked Ted Cruz for his questions at the Supreme Court confirmation hearings of Ketanji Brown Jackson.
"Hi Ted, Ron here," Perlman similarly greeted Cruz in the video.
"Listen, I know how tempting it is to appeal to the real lowest form of humanity here in the United States, the bottom feeders, people who pride themselves on hatred and un-education and inability to read and inability to understand the difference between true patriotism and the bullshit you're selling," he said.
"I know how tempting it is to play to those people. Because at least you have a base, but Jesus Christ Ted, for somebody with a really, really small d**k, you get to be a bigger prick every f**king day. Go f*ck yourself," Perlman added.
Perlman joins a long list of communities, celebrities, and organizations to denouncing DeSantis' decision to sign the bill due to its threats to LGBTQ+ people.
Cover photo: College: IMAGO/ZUMA Wire & Picturelux