Hercules vs. Xena: '90s stars get into Twitter spat over Capitol riots
Los Angeles, California - The storming of the Capitol in Washington DC also caused a clash of the titans on Twitter.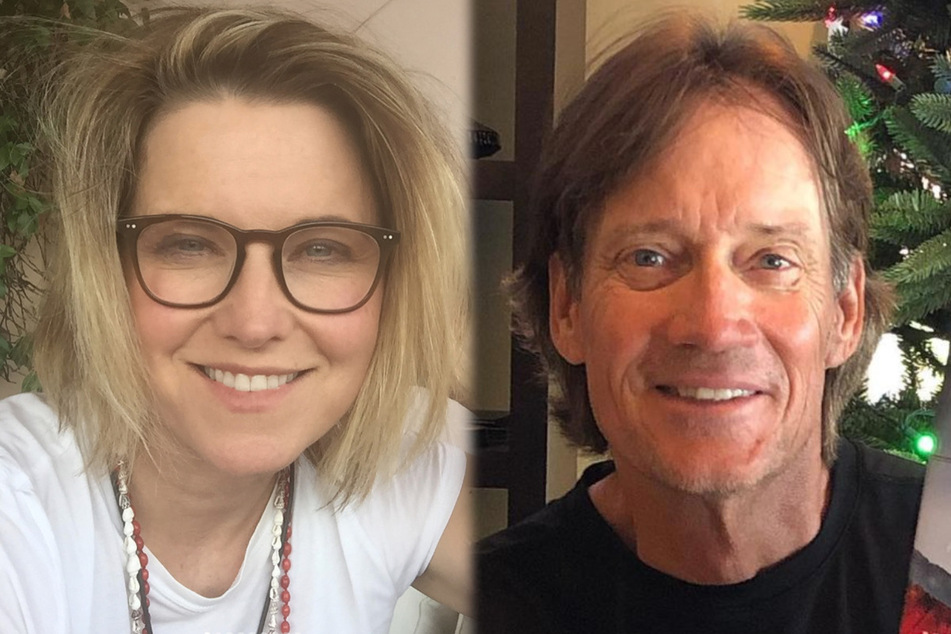 Lucy Lawless (52) and Kevin Sorbo (62), also known as Xena and Hercules, appeared together as their onscreen legendary characters in the '90s, fighting villains and enemies together.
But these days, the two are more likely to fight each other, as their views couldn't be more different from each other: Sorbo is a staunch Republican and Trump ally, while Lawless is a liberal advocate and avid Biden supporter.
Against the backdrop of the January 6 riots at the US Capitol, where supporters of Donald Trump breached the building, the two got into a verbal sword-play that left many users cheering on from the sidelines.
What happened?
Like many other celebrities, Hercules actor Sorbo took to Twitter to give his opinion on the people who swarmed the US Capitol. But unlike many of his Hollywood colleagues, the outspoken conservative didn't condemn the Trump supporters.
Hercules actor Kevin Sorbo spreads false conspiracy theory
Instead, Sorbo retweeted an image of the people who stormed the building that someone captioned, "Do these look like Trump supporters? Or Leftist agitators disguised as Trump supporters," to which the actor responded: "They don't look like patriots to me."
"ANTIFA led the charge into the capitol building dressed as Trump supporters," he then tweeted.
The absurd theory that Antifa members dressed up as Trump supporters has since been debunked by several fact-checkers, as some of those involved have had their identities confirmed.

Among the photos he shared was the identified Jake Angelicos, the self-proclaimed "QAnon shaman," who has attended a myriad of right-wing protests in his home state of Arizona.
Upon reading her former costar's tweet, Lawless had a special response for the Hercules actor the next morning.
Twitter celebrates Lucy Lawland as Xena
"No, Peanut. They are not Patriots. They are your flying monkeys, homegrown terrorists, QAnon actors. They are the douchebags that go out and do the evil bidding of people like you who like to wind them up like toys and let them do their worst," she clapped back.
Sorbo didn't respond, but many users joined in on the fight of the titans, saying that Xena definitely came out on top in this mythological battle.
"Always knew you'd win in that 1v1," one wrote.
"What better, than to see the resurrection of Xena, in real life," another wrote.
Meanwhile, Sorbo has continued tweeting claims that MAGA supporters were not responsible for the storming of the Capitol and defending Trump after he was banned from social media platforms.
Cover photo: instagram.com/reallucylawless und instagram.com/ksorbo