Johnny Depp pulled diamonds "out of the crack of his a**" as a gift to Kate Moss
Los Angeles, California - It's known that Johnny Depp has loved hard and perhaps partied even harder, as his wild exploits have often been on display for the world. Yet, his ex-girlfriend Kate Moss recently spilled on a private moment between the two during their relationship that showed quite an extreme proof of love.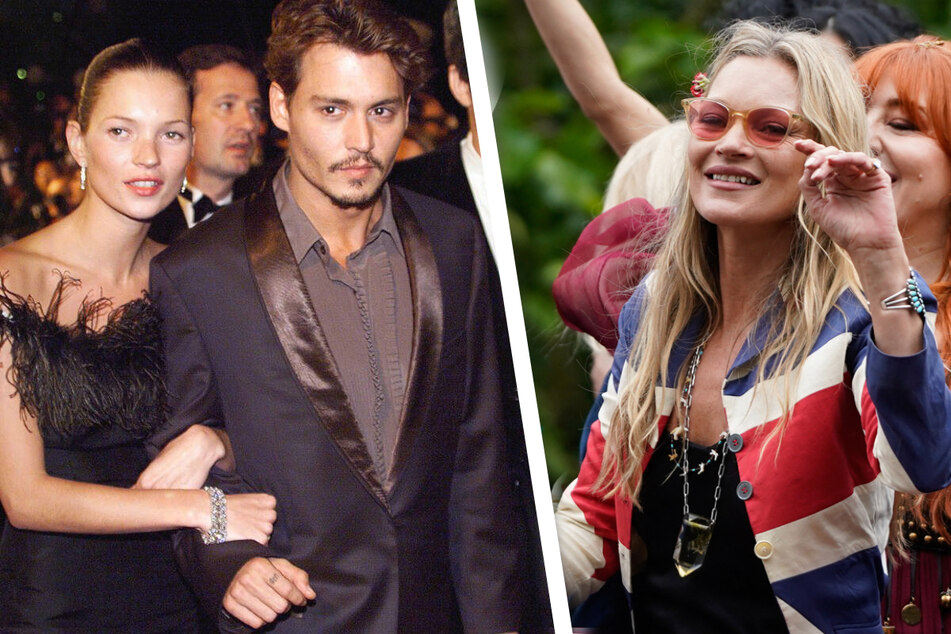 In a recent sit down with British Vogue, the 48-year-old supermodel talked about her most famous fashion looks of the past 30 years. But a memory of her first diamond necklace came along with a very unusual story.
While flipping through a photo album, she came across a picture of herself at the CFDA Fashion Awards in 1995, where Moss noticed the jewelry she was wearing at the time.
"That diamond necklace Johnny gave me," she said, referencing her ex-boyfriend. "They were the first diamonds I ever owned."
Then, she said, "he pulled them out of the crack of his a**."
She recalled the story of when the actor gave her the gift.
"We were going for dinner, and he said, 'I've got something on my bum, can you have a look?'
"And I put my hand down his trousers and I pulled out a diamond necklace."
Kate Moss and Johnny Depp have sparked rumors of romance again
Depp and Moss reportedly dated for four years, with their relationship ending in 1998.
The two sparked reconciliation rumors this summer as she was seen attending Depp's music concert in the UK. The appearance came after Moss testified on Depp's behalf in his bombshell trial against his ex-wife Amber Heard, which found she defamed him by writing she was "a public figure representing domestic abuse."
Moss denied Depp ever threw her down a flight of stairs, which Heard had alluded to during the case.
It's clear Moss still has Depp on her mind.
Cover photo: Collage: Patrick Hertzog & NIKLAS HALLE'N / AFP