Kate Moss testifies that Johnny Depp "never" threw her down stairs
Fairfax, Virginia - Kate Moss, Johnny Depp's ex-girlfriend, testified on his behalf in his ongoing defamation trial against Amber Heard.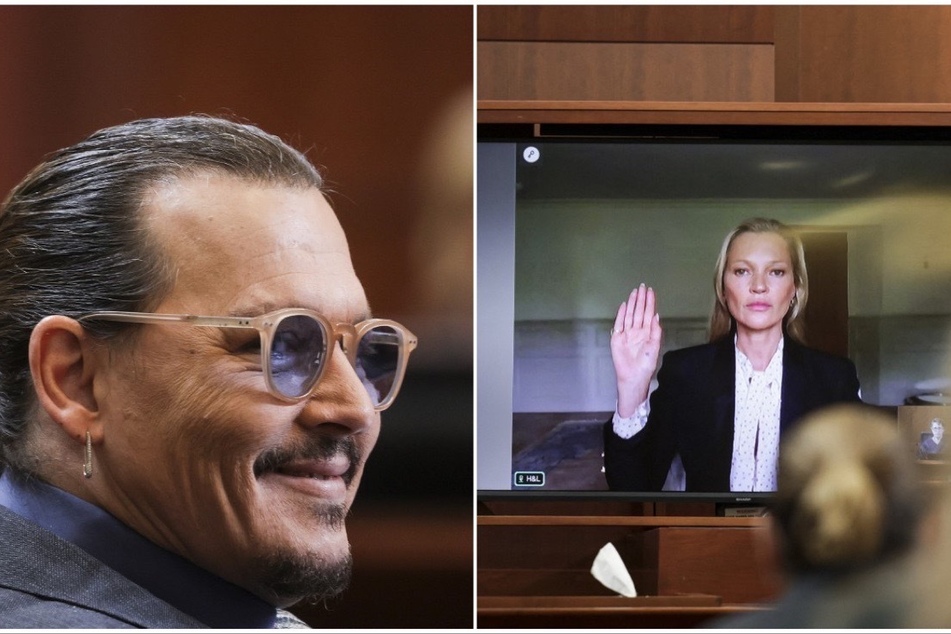 On Wednesday, the British supermodel took the stand - virtually - amid the explosive trial.
Moss was called as a witness for Depp and was questioned by his lawyers about a reference Heard made in previous testimony, where she gave the impression that Moss had been pushed down a flight of stairs by Depp.
The model, who dated the Pirates of the Caribbean star from 1993 to 1997, clarified what went down during the incident in question. She said it took place in Jamaica, and explained that Depp never pushed her.
"We were leaving the room and Johnny left the room before I did. There had been a rainstorm. As I left the room, I slid down the stairs and I hurt my back," the 48-year began under oath.
"I screamed because I didn't know what happened to me and I was in pain. He came running back to help me and carried me to my room and got me medical attention."
"He never pushed me, kicked me, or threw me down any stairs," Moss added.
Heard's team declined to cross-examine the model.
Moss defends Depp but will this work in his favor?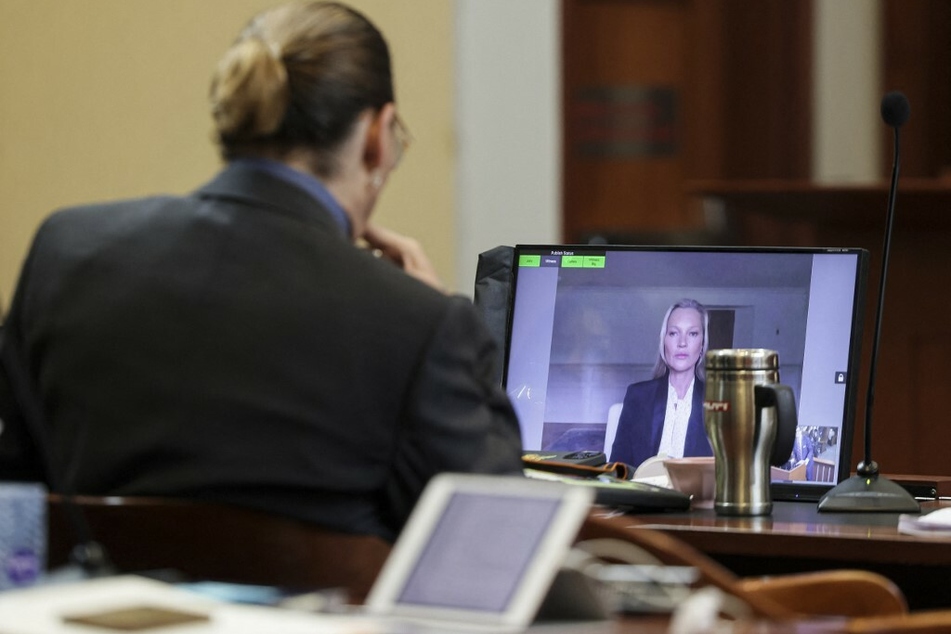 The notable yet albeit very brief testimony comes after Heard's statement earlier this month, where she recounted an alleged fight between Depp and her sister, Whitney Henriquez.
According to the DC star, Henriquez was "in the line of fire … trying to get Johnny to stop," which reminded her of a rumored incident between Moss and Depp involving a stair altercation.
"Whitney's back was to the staircase, and Johnny swings at her, I don't hesitate, I don't wait - I just, in my head, instantly think of Kate Moss and stairs. And I swung at him," Heard testified.
It's still tough to guess who will come out victorious after this bombshell six-week court battle.
While Depp and his witnesses have defended the disgraced star, the same can be said for Heard - who's team has brought forth some shocking evidence regarding the embittered exes' toxic marriage.
The shocking trial will conclude this week with closing statements on Friday.
Cover photo: Collage: EVELYN HOCKSTEIN / POOL / AFP