Has Justin Bieber parted ways with Scooter Braun?
Los Angeles, California - Did Justin Bieber fire his longtime manager Scooter Braun?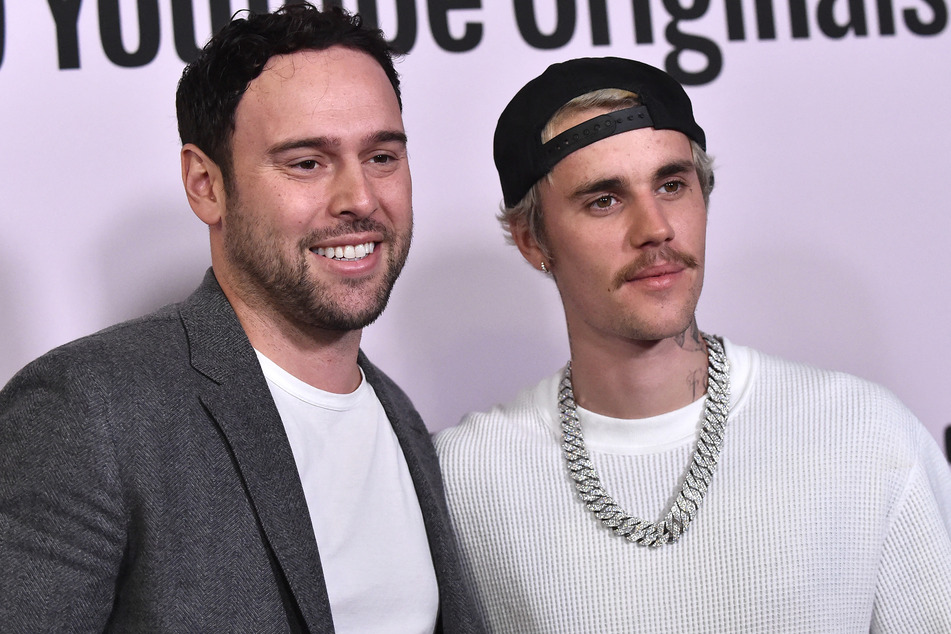 Apparently, all is peaches between the 29-year-old Yummy artist and the music executive after a report from Puck News claimed Justin had parted ways with Braun.
According to ET, multiple sources confirmed that "Justin and Scooter are still working together."
"Justin is not taking meetings to look for new management. The two recently worked on something together."
The update comes after the initial report claimed the pop star had been hunting around for new management.
It was also rumored that the pair hadn't spoken for months and "lawyers were involved."
While Justin hasn't outright addressed the drama, Braun seemingly shrugged off the gossip with a new Instagram post showing his time away with singer Usher.
"Love," the 42-year-old music mogul captioned the photo dump.
Justin signed with Braun in 2006 after discovering the tween on YouTube. The two have worked together for 16 years.
Braun, who is also the manager of Ariana Grande and Demo Lovato, has made headlines for his ongoing feud with Taylor Swift over the ownership of her master recordings.
Looks like he's still in Justin's camp for now.
Cover photo: LISA O'CONNOR / AFP