Kanye West and wife Bianca Censori caught in risqué fits – and Italians aren't happy
Florence, Italy - Kanye West and wife Bianca Censori spiced up their Italy takeover with a new risqué fashion statement.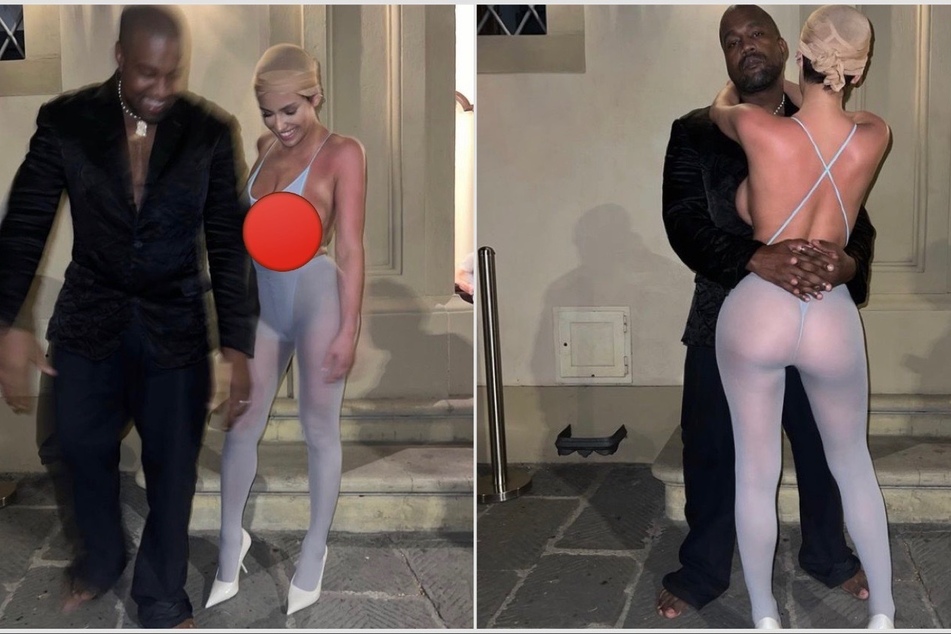 Mr. and Mrs. West are in the building in new snaps shared via Instagram on Sunday.
The couple displayed Kravis-level PDA once again while still continuing their recent bizarre barefoot and barely-clothed trend.
In the new pics, Ye passionately kissed his wife as he rocked a black blazer with no shirt underneath, along with matching pants and a gold chain.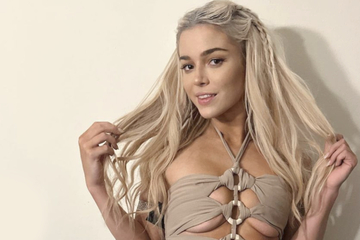 Meanwhile, his wifey modeled a see-through bodysuit with a thong, sheer tights, and white pumps.
Her NSFW fit also exposed her nipples, and was paired with a sheer headwrap over her newly brunette pixie cut.
This isn't the first time the couple have ditched their shoes and strolled the streets of Florence old school style. On Wednesday, the Yeezy designer was seen heading out to meet her hubby in a skimpy-bikini top and black leggings while shoeless.
Beforehand, it was reported that Censori had met privately with Ye's ex Kim Kardashian in Japan, where she was allegedly "warned" her about the couple's daughter North West's behavior.
But according to some Italian locals, her own behavior may be the one to worry about.
Bianca Censori's risqué fashion angers Italians
Besides being questionable, it seems that Bianca's fashion choices have also rubbed some locals the wrong way, according to the Daily Mail and numerous social media users.
The outlet reported Italians are furious with Censori's wardrobe, with many calling the fits "disrespectful" and "immodest" for a conservative Catholic country.
It seems Ye and his wifey may have ignited more drama amid their romantic vacation than they anticipated.
Cover photo: Collage: Screenshot/Instagram/arkangel