Kanye "Ye" West gains trademark for mysterious blue logo
Los Angeles, California - Kanye "Ye" West and his company Mascotte Holdings, Inc. may have found a new logo for his future clothing and retail store projects.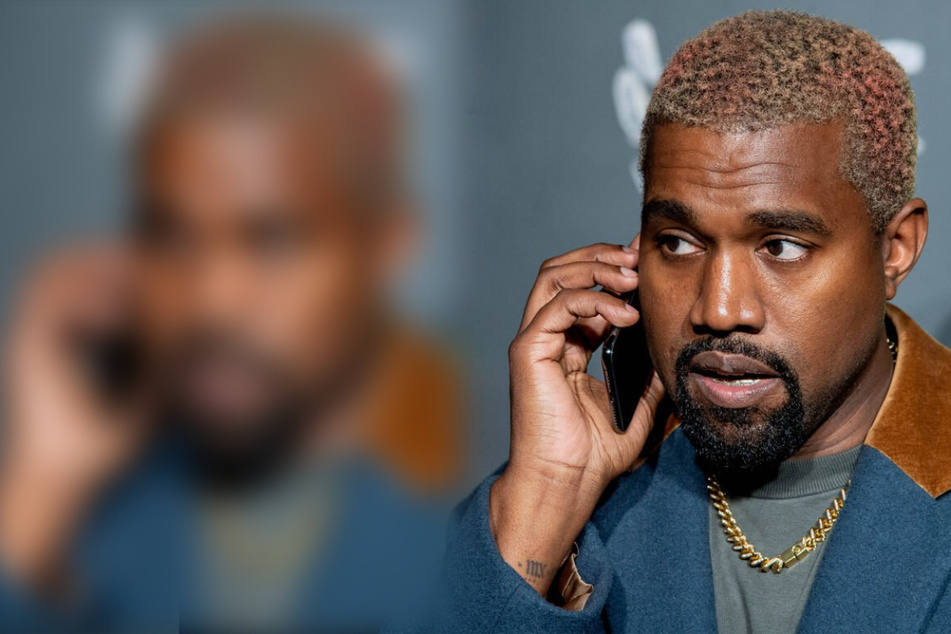 A true blue newbie has apparently joined Kanye's ranks.
Trademark attorney Josh Gerben shared a pic of Ye's company's new eccentric logo on Twitter, which features a blue circle surrounded by another with jagged edges.
"The filing claims that Kanye will offer clothing, footwear, and accessories in connection with the logo," Gerben explained.
According to TMZ, Ye filed for the same design in white back in July. Court documents this time around state that "the color(s) blue is/are claimed as a feature of the mark."
It's unclear what clothes or lines specifically will feature the new logo, but it seems Ye is preparing to make more big moves in the fashion world.
He has made several recently, including filing a trademark for the name "YZYSPLY" last month for "retail stores, online ordering services and online retail store services."
The mogul is well known for his bizarre and erratic behavior. Most recently, he insisted that GAP stores sell his products out of large black trash bags placed in the center of the store, and forced shoppers to sift through the product by hand. He defended the move by saying his "vision" was being "misrepresented and misunderstood."
"I'm an innovator, and I'm not here to sit up and apologize about my ideas," West responded to critcs.

Cover photo: Roy Rochlin/Getty Images North America/Getty Images via AFP