Love-bombing: How Ye's public attacks are toxic and damaging
Los Angeles, California – If Kanye West's latest love-bombing antics have been rubbing you the wrong way, you're not alone.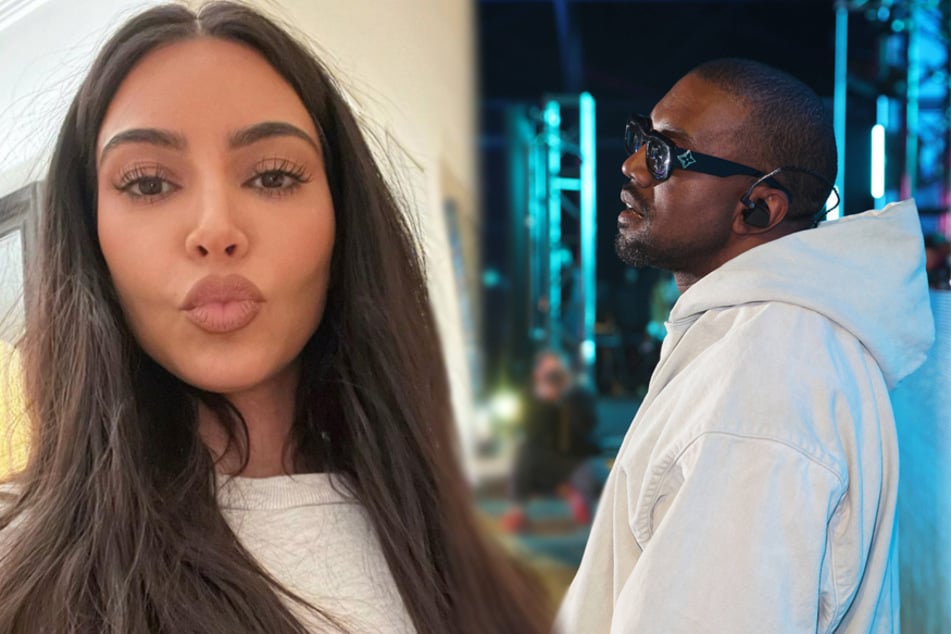 Nearly everything Ye's been doing as of late has us screaming, "Yeezy, please."
While some might find the countless headlines regarding Ye's Instagram rants and real-life tirades to be humorous, there's something deeply troubling about his words and actions, which many have labeled as "love-bombing."
What is love-bombing, you ask?

It's the act of attempting to influence or manipulate someone by excessive displays of attention or affection.
In other words, everything Ye has been doing in a last-ditch effort to win back his estranged wife, Kim Kardashian, would fall under this category.
It's not every day you see a celeb busting out all the stops to win their beloved back, and certainly not in the manner which Ye has repeatedly done.
Yet when they do, the world stops to tune in to the madness. After all, when else do people get this much info on an elite Hollywood couple?
But Ye's move to manipulate by way of words shouldn't be viewed as endearing, but rather alarming – and here's why.
Ye's desire to control the narrative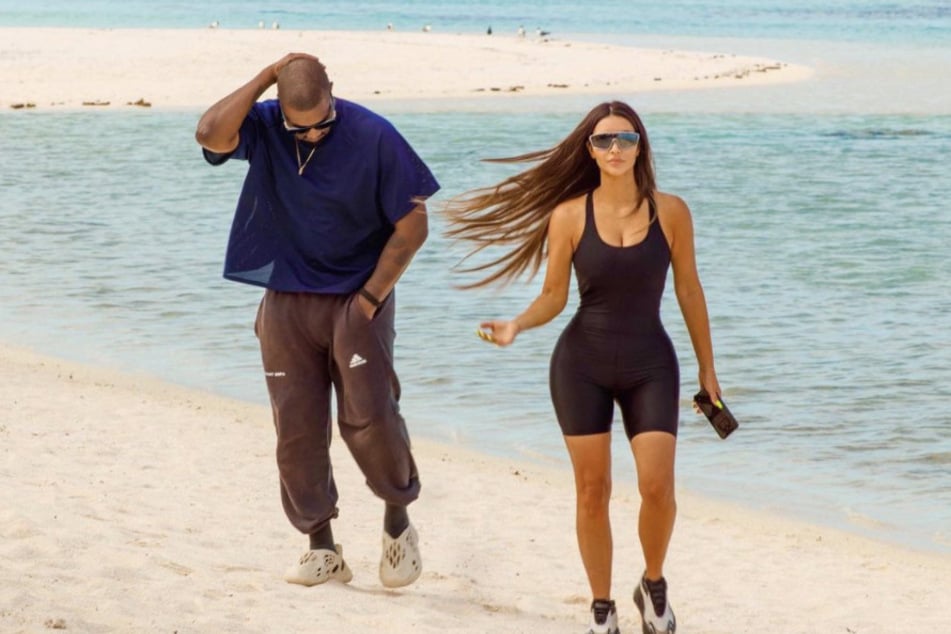 There's no denying that Ye likes to control his narrative. Even if the narrative he's spewing lacks truth, Ye still views his personal remix as one overflowing with honesty.

Society hardly needed Ye to scream his controlling ways from the rooftops, as he puts them on full display via Instagram.
This was proven on January 22, when the rapper demanded filmmakers Coodie and Chike open up the editing room for jeen-yuhs, the three-part documentary on the making of Ye, so he could "be in charge of [his] own image."
Given Ye's unshakable need to control everything, it wasn't shocking to see him struggle to accept that his marriage with Kim had all but ended.
This was only made worse when Kim filed to be declared legally single in December 2021, and it's no surprise that Ye was less than thrilled with the move.
Most recently, Ye objected to Kim's request, asking her to comply with his demands before things can progress further legally.
Though it might seem like this is the Touch The Sky rapper's way of protecting his financial assets, it also serves as an example of his manipulative ways.
Bombing women with love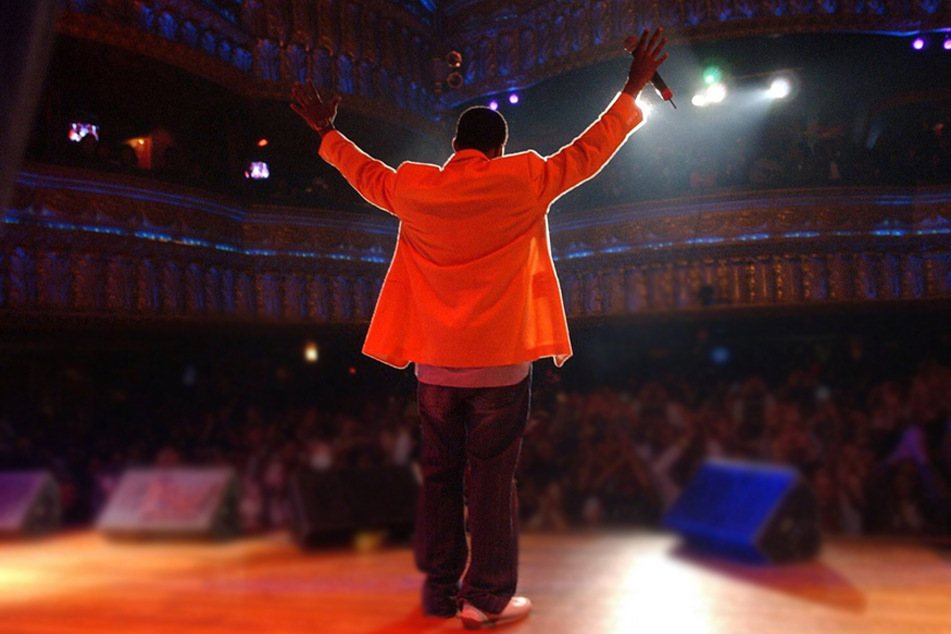 In the days, weeks, and months since Kim's filing, Ye has seemingly made it his life's goal to take her – and those around her – down, while simultaneously vying to win her back with verbal plot twists and singing her praises.
From sending her a truckload of unwarranted roses after news broke he and Julia Fox called it quits, to rambling about God's restorative ways that will surely reunite his family – while failing to take any responsibility for its fallout – Ye is proving himself to be a textbook love-bomber.
Then there was his short-lived fling with Julia Fox, whom he bought an entirely new wardrobe, along with Hermès Birkin Bags for her and half a dozen of her gal pals for the reasonable price of $10,000 a pop.
If you remember, Ye pulled the same "toss out her closet and replace things with what I like" move with Kim back in 2015, who at the time told Elle, "He wanted to bring in stylists to update my look."
Seems weird, doesn't it? That's because it is, and it's a key move love-bombers like Ye make before turning on the sabotage.
Love-bombing vs. Gaslighting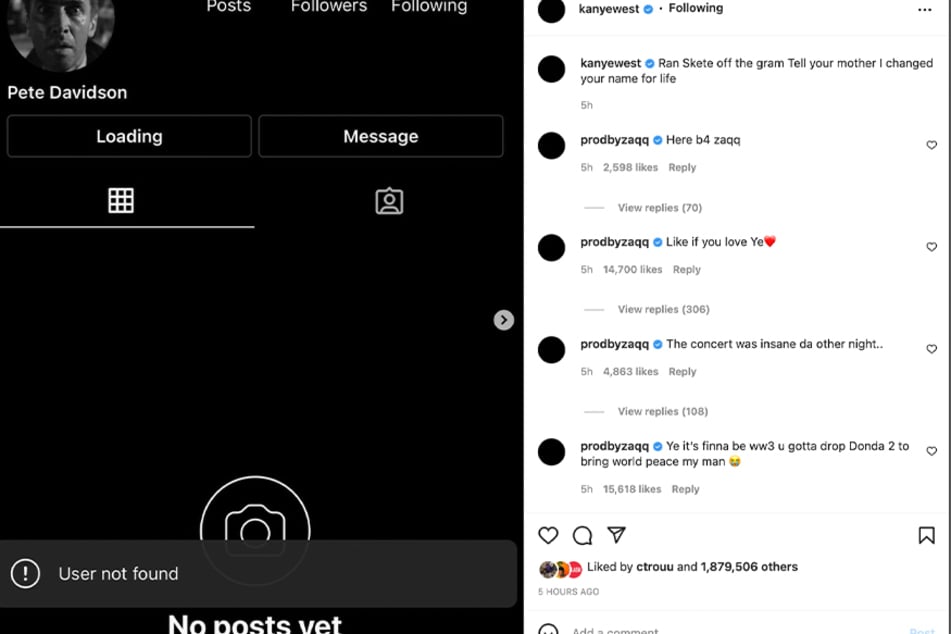 Just because his novel-length, caps lock IG captions are sprinkled with "love" for his "wife" and their "family" doesn't make what Ye's actually doing and saying any less toxic.
It seems Ye believes that by bombing Kim with love, affection, and the occasional kind word amid a lengthy Instagram rant, she'll have no choice but to come running back to him.
Then you add in the numerous attacks and threats made against Kim's new boo Pete Davidson, and what you've got is a recipe for one hell of a manipulative disaster.
Another toxic tactic the rapper has dabbled in is gaslighting, or the act of convincing someone what they believe to be true is an utter falsity.
The rapper turned his attention to his ex yet again at his Donda 2 listening event on Wednesday, when he debuted a track that started with spoken-word audio from none other than Kim herself.
The audio was pulled from Kim's cold opening when she hosted Saturday Night Live, where she talks about Ye being the "greatest rapper of all time," and thanked him for giving her four beautiful kids.
It'd be one thing to include audio of your ex complimenting you on a track if you were on good terms, but the world – and Ye's unwavering fans – know things are not peachy keen between the two.
It's almost as if he included this audio as a way to get on her radar, get under her skin, and gaslight her into doing something she doesn't want to do – like take him back.
Despite his countless attempts, Kim continues to steer clear of Ye's manipulation.
The question now is: when will he accept he's lost the war, and pack up his love-bombing and gaslighting ways for good?
Cover photo: Collage: Screenshot/Instagram/kimkardashian/IMAGO/MediaPunch