Kid Cudi opens up on his broken relationship with Kanye
Los Angeles, California - Kid Cudi isn't looking to fix his severed relationship with Kanye "Ye" West anytime soon.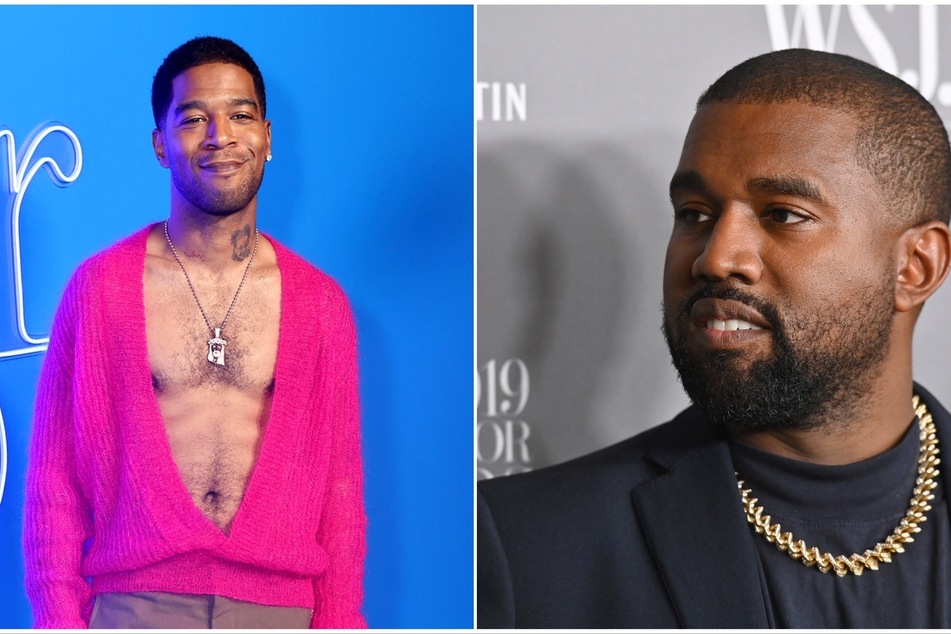 The 38-year-old star didn't hold back on his disappointment in his former friend and collaborator in his recent profile for Esquire.
"I've been on every one of that man's albums. He's only been on two of mine. That should tell you something. And don't think I didn't ask," he said.
The Day n' Nite rapper slammed Ye for not only removing him from Donda 2 but for also "using his power" to "f***" with him.
Ye signed Cudi to his G.O.O.D music label in 2008, but the Hurricane rapper crossed the line when he publicly roasted Cudi over his friendship with Pete Davidson, who was dating Kim Kardashian at the time.
Kid Cudi wants Kanye to own up to his mistakes
Cudi insisted that he's not interested in fixing his issues with Ye, stressing that he's at a place in his life where he has "zero tolerance for the wrong energies."
"I'm not one of your kids. I'm not Kim. It don't matter if I'm friends with Pete or not friends with Pete. None of this shit had anything to do with me," the Westworld actor told Esquire.
"If you can't be a grown man and deal with the fact that you lost your woman? That's not my f***ing problem. You need to own up to your sh*t like every man in this life has. I've lost women, too. And I've had to own up to it. I don't need that in my life. I don't need it."
Cudi also shaded Drake for beefing, then immediately reconciling with Ye. He added that it would take "a motherf***ing miracle" for him to be friends with the Hurricane rapper again.
"I don't see it happening. He gon' have to become a monk," Cudi quipped.
Cover photo: Collage: MATT WINKELMEYER / GETTY IMAGES NORTH AMERICA / GETTY IMAGES VIA AFP & ANGELA WEISS / AFP