TAG24's Take: Donda 2 is a mess as the Ye circus continues
It's been one week since Kanye "Ye" West's release event for his new record Donda 2, yet we're all still left wondering whether the album is even out yet. The answer is: sort of.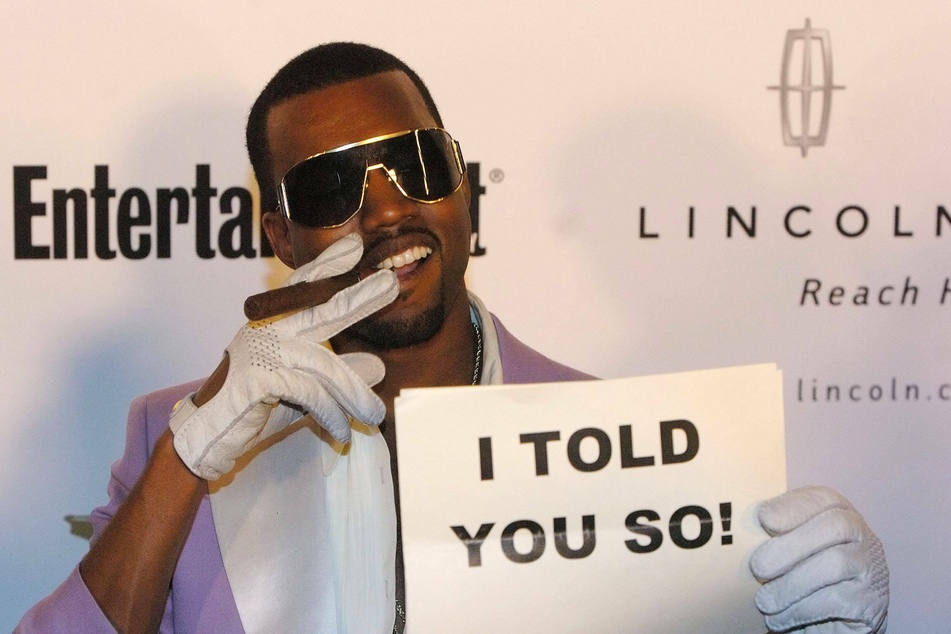 16 tracks from Ye's new album Donda 2 are finally here, but only for internet pirates and those willing to drop $200 for it.
The highly-anticipated release has been a giant dumpster fire, with fans not being as responsive as Ye would have liked to having to pay $200 just to purchase his Stem Player, the only platform on which it was released. Ye also did not drop any tracks on his intended release day of February 22, only later releasing the songs on the Stem Player on the 24th
He supposedly created the device in defiance of a music industry that, he said, allows artists to gain "just 12% of the money the industry makes."
"It's time to free music from this oppressive system. It's time to take control and build our own," he stated in an Instagram post last week.
So Ye took his art out of one oppressive system, only to create another?
To top it off, according to a Genius page for the album, there are actually 32 tracks for Donda 2, half of which are noted as "unreleased."
The worst part of all is that most of the 16 tracks put out so far sound as though they are unfinished.
The ongoing hysteria over the album's release and the disturbing attention Ye gets for his toxic public antics seem to go hand in hand. But this time, it seems like his art is beginning to suffer. Has the rapper's creativity suffered at the hands of the circus that Ye himself has seemingly become?
What's the point of releasing an unfinished album?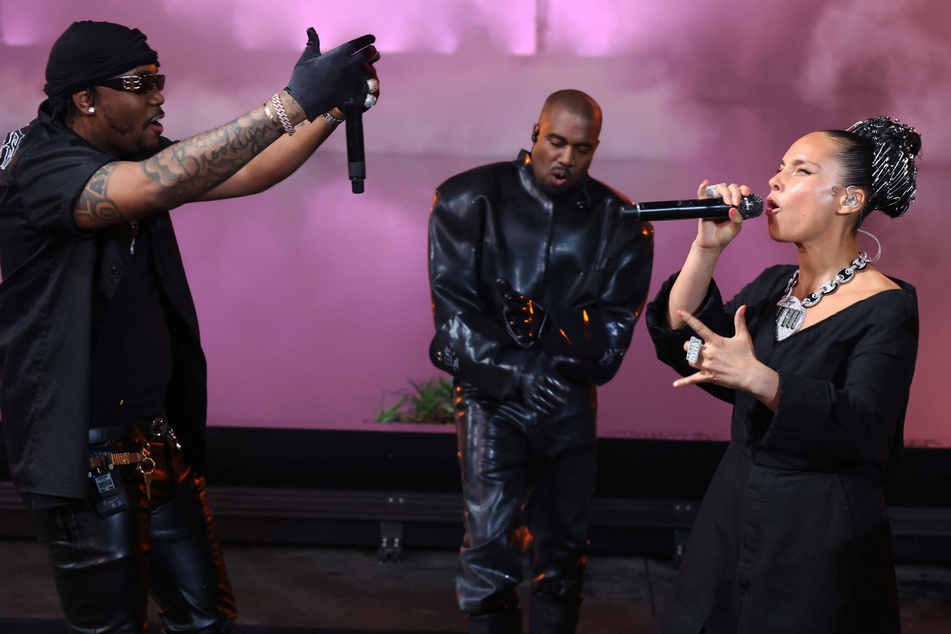 If Kanye were a Pokémon, his last form of evolution might be Donald Trump, and he's only a rare candy away from that final transformation.
It has somehow become accepted for Ye to say horrible and questionable things, while he has remained immune from being pushed out of the limelight or suffering any real backlash.
No one is safe from Ye's wrath, including his own fans. He's pulled similar stunts in the past with regard to putting out music, like leading fans on with release dates that haven't come to fruition and making claims about not putting his music on major platforms, only to reverse course a short time later.
Despite the media circus he seems to get off on fueling, fans can't help but pay attention. It's like driving past a horrific car accident - you want to look away, but your curiosity keeps you watching.
It's this rubber-necking effect as to why he can put out a song with lyrics like, "Poopy-di scoop" rapped over and over and no one bats an eye. In fact, a handful of us probably bobbed our heads while saying, "This is a banger!"
So why then would he bother with putting out unfinished music? After a listen-through of Donda 2, most of the tracks seem to lack bass or any low-end instrumentation, making them sound hollow, empty, and like demo rough drafts.
If these are the full tracks, it seems as though Ye simply did a half-a**ed job of fulfilling his loose promise to release the album on time. So loose, that he didn't make the rough cuts available to paying Stem Player users until several days after his promised release date, adding more insult to injury.
The entire world continues to watch and wonder. He's gone to extreme lengths to get our attention, and now that he has it, he's sucker-punched us in the eye. Perhaps it's all a calculated ploy to stay relevant, but at what cost to actual fans and to his art?
Donda 2 is just confessions of a salty ex-husband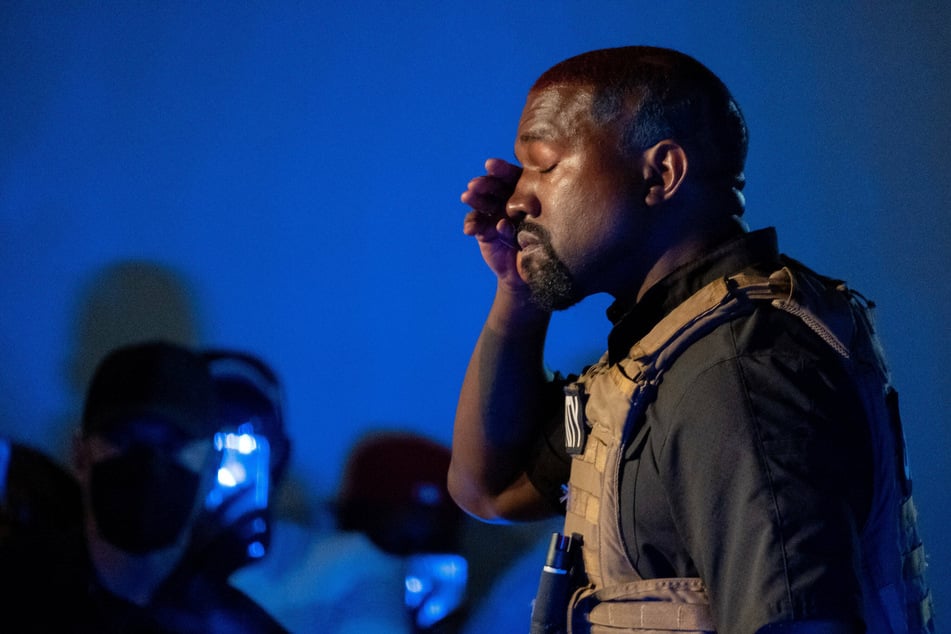 Some of the 16 Donda 2 tracks were played during his Miami livestream listening party release event for the album last Tuesday, either performed live or played overhead at th arena.
If you didn't get to witness it, don't worry – you didn't miss much. Many of the songs on Donda 2 reflect what we have come to know Ye as lately: a divorced crybaby.
The opening track True Love proves the point, as he continues to spit lyrics that dig into his ex-wife Kim Kardashian for some seemingly mundane things.
The next two tracks, Broken Road and Get Lost, don't name Kim K explicitly, but lyrically sound like the ramblings of a man yearning for a lover's attention.
On the track Security, Ye once again jabs at Kim's new beau Pete Davidson, who reportedly hired additional security back when Ye first began harassing him on social media.
Occasionally, there are glimmers of moments that shine on the album. Songs like Pablo and Happy depart from Ye's public mess, taking themselves a bit less seriously. Donda 2 also brings in a handful of guests like XXXTentacion, who is posthumously featured on tracks True Love and Selfish, which revives the seemingly incomplete songs when they need it most.
Unfortunately, none of this is strong enough to save the record from being, well, boring as hell. With Ye and Kim K giving us enough daily drama to fill an entire season of The Kardashians and then some, the last thing we need is a bunch of half-baked songs that rehash the same.
In conclusion, it's not worth spending $200 on a device for half-finished music, which is mostly Ye whining about his ex and her new boyfriend. You can easily take your money, buy some junk food, and watch Maury reruns from your couch for far cheaper, and just as much stimulation.
Cover photo: IMAGO/ZUMA Wire