Ye slams Trevor Noah with racist remarks amid Kim Kardashian and Pete Davidson beef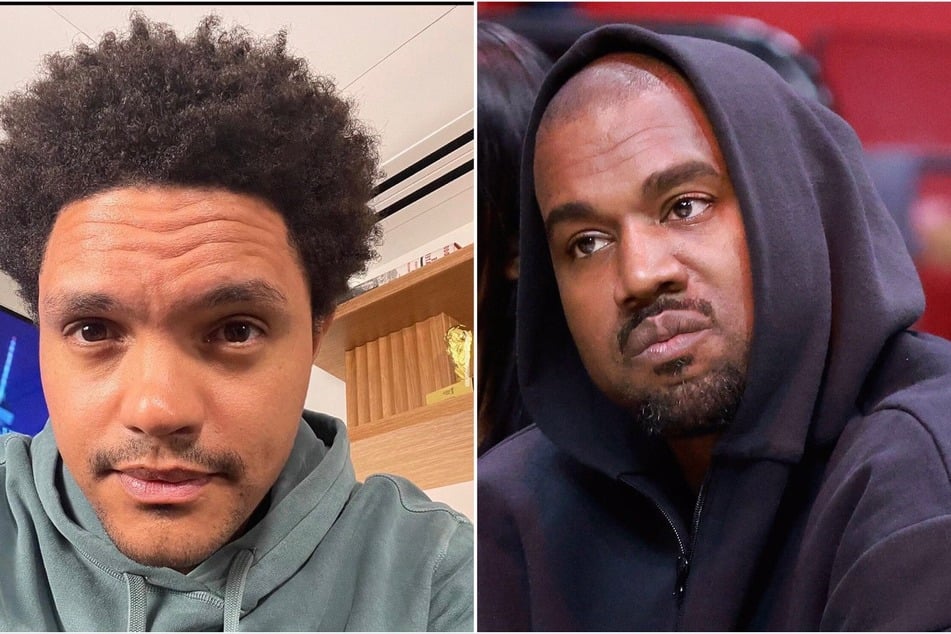 On Tuesday evening's episode of the late night show, the host reflected on Ye's toxic feud with his ex-wife and her boyfriend.

Noah said he looked at the drama through the lens of his own experience with domestic violence, during which his mother was shot in the head by his abusive stepfather.
"Asking Kanye to stop clearly isn't helping, but at the same time, he hasn't broken any laws, you know?" Noah said. "So can [Kim] get him arrested? No, I don't think so. Would she even want to? I mean, she spends half her time helping Black people come out of jail, so now she can't throw Kanye West in. That's a bit of a paradox. But still, she's being harassed."
The host further argued that while Ye's attempts to win Kim back could've initially been romantic, his actions have since become "more and more belligerent." Noah cited the rapper's disturbing music video for the song Eazy - where Ye is seen kidnapping and burying the young comedian alive - as an example.
"So I get it, you wanna have art as therapy. But here's what's weird that Kanye doesn't understand. It's like, what we're seeing is, it makes you uncomfortable, man," he explained.
Interestingly, Noah also criticized Pete for engaging with Ye's erratic behavior, mentioning the comedian's alleged text exchange between him and the Donda rapper. Yet, Noah stressed that viewers should stop joking about it.
"As a society, we have to ask ourselves questions," he said. "Do we wish to stand by and watch a car crash when we thought we saw it coming?"
However, Noah's commentary has landed him in Ye's destructive path.
Ye wails on Noah, Pete, and comedian D. L. Hughley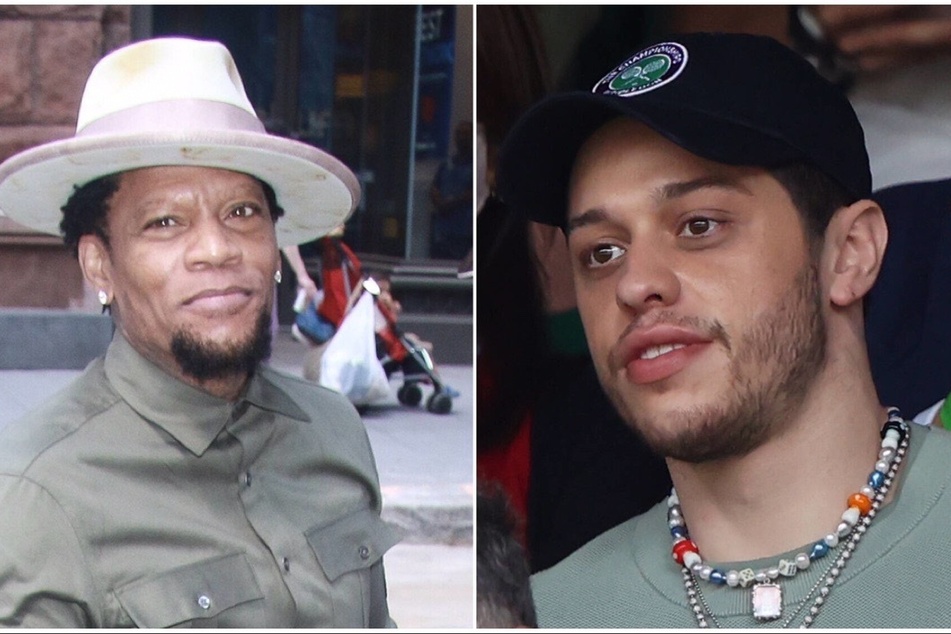 On Wednesday morning, Ye responded to Noah's comments with racist and highly derogatory remarks on Instagram.
The 44-year-old rapper shared a screenshot of the host and did a malicious reworking of the the song Kumbaya by referring to Noah as a "koon."
Unfortunately, Noah wasn't the only victim of Ye's hostile posts.
Ye again took several jabs at Pete and then bashed comedian D.L. Hughley - who has also publicly condemned the hip-hop star's social media attacks.
"Funny thing is we'll probably end up being friends," Ye wrote of Hughley. "I used to defend this ni**a back when he had work."
As the rapper turned his attention back on Pete in another post, he referenced an old Netflix standup special featuring the Saturday Night Live star as "yet another reason why SKETE gotta stay away from my children. Oh and nobody noticed that he ain't show up to SNL. Because Mr. I can help you with meds had a mental breakdown after we ran him off the internet. SKETE you not built for this."
It appears that no one is safe from Ye's petty behavior, but as Noah warned, things could get worse if the rapper doesn't stop.
Cover photo: Collage: screenshot/instagram/trevornoah & IMAGO/MediaPunch