Kevin Hart gives update on Jamie Foxx's condition: "There's a lot of progression"
Los Angeles, California - Comedian Kevin Hart has shared an update on Jamie Foxx, his friend who remains hospitalized after suffering from a medical complication.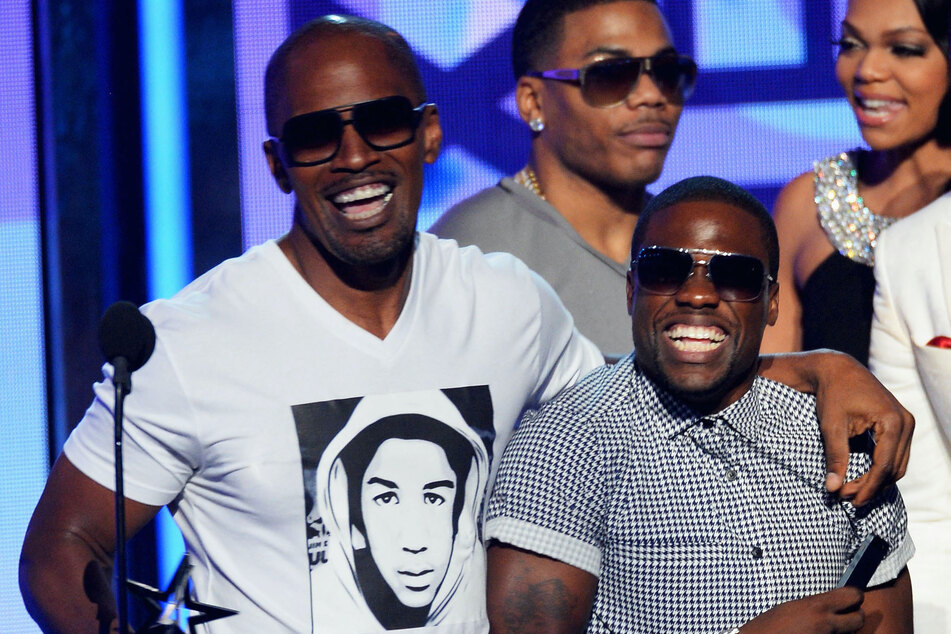 On Tuesday, the 43-year-old Jumanji star showered Foxx with a lot of love during an interview on the Impaulsive podcast.
While speaking on Foxx's health, Hart told hosts Logan Paul and Mike Majlak: "I think the dope thing is that he's getting better in his situation, and everybody's prayers, everybody's love, energy, all that stuff is seen and felt."
The 55-year-old star has been hospitalized in Georgia since experiencing an unknown yet scary health incident on the set of his Netflix movie, Back in Action.
Hart continued, "I don't know the details or the exact details as to what's going on, but to my knowledge, there's a lot of progression and a world of better."
Jamie Foxx continues to heal as his colleagues send him love
The Night School star also expressed that his "love, synergy, energy" goes out to to The Jamie Foxx Show star because he is someone who is "needed" and "necessary."
"I know that he knows that, and I know that he feels that because there's been an outcry and out pour in his regard, and I can only hope that it continues."
On Wednesday, Foxx broke his silence on Instagram for the first time in weeks to give his gratitude for the all well-wishes and prayers sent his way.
"Appreciate all the love!!!" Feeling blessed," Foxx wrote in the post.
Cover photo: MARK DAVIS / GETTY IMAGES NORTH AMERICA / GETTY IMAGES VIA AFP